Print This Post
The last several months have been extraordinarily busy ones for me as I find and hit a groove with my work at The Civic Commons on behalf of the EfficientGovNetwork.  You can check out what Jill built, with some very excellent assistance from the Civic Commons team, here and can join us in person to see what we're working toward this Thursday at an afternoon hour-long City Club Forum:
By Jill Miller Zimon at 4:47 pm January 31st, 2012 in Business, Cleveland+, Economy, Education, EfficientGovNetwork, Government, leadership, Ohio, Politics, Regionalism, Transparency | Comments Off
Print This Post
Last time, however, it didn't hold. Will it today?  And to be clear, we're not talking the gap between how men versus women vote for Mitt Romney or Newt Gingrich. We're talking about the gap between who women prefer between the two candidates.
Citing his combative style and personal life, many women in Florida say they won't support Newt Gingrich in the Republican primary. That gender gap has allowed Mitt Romney to open a commanding lead in Florida over the former Speaker, WSJ's Neil Hickey reports.
This WSJ report covers why, very specifically, the women going for Newt thing in South Carolina won't happen in Florida:
By Jill Miller Zimon at 9:10 am January 31st, 2012 in Campaigning, conservatives, Gender, Government, Politics, Predictions, Social Issues, WH2012, White House 2012 | Comments Off
Print This Post
It was a very fun taping – airs tonight at 8:30pm on WVIZ and again on Sunday at 11:30am. Ohio Channel broadcast info is on the WVIZ page in the sidebar to the right of the blurb:
Prosecutors Lay Out Dimora Indiscretions
Posted Friday, January 27, 2012
Prosecutors Roll up Sleaze at Dimora Trial—week two of the corruption trial of former Cuyahoga County Commissioner Jimmy Dimora brought the most titillating testimony to date. Witnesses told of arranging gambling trips and the services of prostitutes for Dimora.  An FBI agent told of a female public employee trading sex for a job.  A former county employee said Dimora accepted a cash bribe from another job seeker.
By Jill Miller Zimon at 6:17 pm January 27th, 2012 in CuyahogaCounty, Economy, Government, Politics, Scandal, Sexism, Social Issues | Comments Off
Print This Post
One of the things I loved the most about the Meet the Bloggers forums of 2005-2007 was that it let me sit next to and ask questions directly of people like Ted Strickland, Richard Cordray, Jim Petro and Sherrod Brown. Once you have a taste of that, you never want to go back to just writing a letter or placing a call, but alas MTB is no more.
However, into the fray went my colleague, Dan Moulthrop, at the Civic Commons where he is moderating a fantastic online forum with the Cuyahoga County Prosecutor Candidates.  This forum is a SUPERB way to interact DIRECTLY with people who want to be elected to office. They want to be your public servant, you better believe they should be engaging in the public & this forum does that.
Today is the last day so please go read & ask and comment. It's your county and your vote.
By Jill Miller Zimon at 9:07 am January 26th, 2012 in Campaigning, CuyahogaCounty, Elections, Government, Ohio, Politics, Transparency | 1 Comment
Print This Post
Well, the idea that the perceived and polled gender gap that appeared to favor GOP presidential nominee candidate and former Massachusett's governor, Mitt Romney, absolutely fizzled and flipped when it came to election day in South Carolina last week.
Yet now, here again, CNN is reporting that their polling shows a gender gap favoring  – wait for it – Romney again:
A gender gap appears to have developed as well. In South Carolina, Gingrich won among men and women, according to exit polls. But in Florida, although Gingrich has an edge among men, Romney had the advantage among women.

"Some of that may be due to recent coverage of Gingrich's personal life, but it is almost certainly due to other factors as well. Gingrich's favorable rating has consistently been higher among men than among women for years before he became a presidential candidate, suggesting that men may find his red-meat approach to issues more appealing than women do," says [CNN Polling Director Keating] Holland.
Many people have anticipated that Florida is not South Carolina, and I share that opinion.  How different is the female electorate in the Sunshine State from the same segment in the Palmetto State?
We won't know for sure until next Tuesday evening, after they vote.  I have my suspicions but I'm going to keep them to myself until election night.
What do you think?
By Jill Miller Zimon at 8:59 pm January 25th, 2012 in Campaigning, Elections, Gender, Mitt Romney, Politics, Voting, WH2012, White House 2012, Women | Comments Off
Print This Post
Some of us have work to do that we hope really will make a difference in people's lives, short-term and long-term, so I'm working very hard to keep myself from being utterly distracted by the inept field of GOP primary candidates, especially after watching last night's debate in Florida. It's totally like watching a train wreck – you just can't turn away.
But here's my main observation for the day:
To Newt Gingrich: You are not Russell Crowe, the debates are not gladiator matches, NBC is not the Coliseum, but you are a relic.
And good on the local journos who asked excellent questions including one which Rick Santorum totally did not answer (address the risk posed to Florida's tourist industry by offshore oil drilling versus the jobs it could create) and why is it okay for the candidates to court Florida voters with Spanish language materials but it's not okay for the government to provide them with anything in their native language?
That latter question led to a disgusting attempt for the candidates to one-up themselves on supporting the assimilation of all the glorious strands of our society into one.
How on earth does that represent anything other than a denial of liberty, the value supposedly so dear to the conservatives?
We all know how much I hatez the English-only talk.
By Jill Miller Zimon at 8:59 am January 24th, 2012 in Campaigning, Elections, Government, Politics, Primary, WH2012, White House 2012 | Comments Off
Print This Post
From an appearance last week, via this NPR report:
NEWT GINGRICH: We are fully human upon conception because all of the genetic patterns needed are in existence at that moment, and therefore the right should attach at that moment.

[NPR reporter Don] GONYEA: Gingrich also singled out an organization that is public enemy number one for many anti-abortion activists.

GINGRICH: We will defund Planned Parenthood sometime early in 2013.
Oh – if only there were just 57 reasons to vote no on Newt Gingrich.
By Jill Miller Zimon at 5:04 pm January 22nd, 2012 in conservatives, Elections, Government, Politics | Comments Off
Print This Post
This made me cry.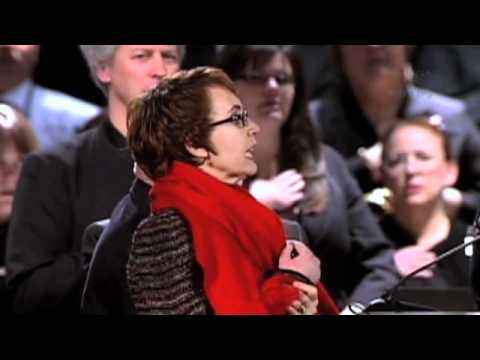 By Jill Miller Zimon at 3:29 pm January 22nd, 2012 in Breaking, Government, Politics, Women | 1 Comment
Print This Post
This isn't really news, Pew showed Newt's weakness with women back in December. But The State is out with this article today, in pertinent part:
Who will win? It could depend on who votes — men or women — and where they live — the Upstate or coast.

"It may be very close," Matt Moore, executive director of the S.C. Republican Party, said Friday.

Polling shows Gingrich and Romney running neck and neck. But it also shows a gender divide between the two front-runners, sources in the Romney campaign said Friday. Women voters are breaking for Romney and men for Gingrich, they said.
Frankly, I've been wondering when the heck someone was going to write about this so I'm glad to see it noted.
But more interestingly to me, and I can't believe I really wake up thinking about this stuff: We keep hearing about the importance of "the Evangelical vote." But who is left in the GOP race? Two Catholics, a Mormon and Ron Paul.  And who is in the White House? A man who was with the United Church of Christ for at least 20 years, and who now attends services at the same place – Christian non-denominational – as George W. Bush.
I've never not voted for someone because they weren't Jewish – or because they were Jewish. I've been governed by presidents who aren't the same religion or gender as me my entire life.
And I'm still here. The sky hasn't fallen and the earth has not swallowed me up.
Identity politics – don't deny its existence, but don't treat it like some intractable fealty either.
By Jill Miller Zimon at 10:45 am January 21st, 2012 in Barack Obama, conservatives, Elections, Gender, George Bush, Politics, Religion, Republicans, WH2012, White House 2012 | 1 Comment
Print This Post
I'll be blogging for The Civic Commons every Friday and here's my first post, "Government mergers: The wisdom and the waiting."
No surprise, it's about the wills and the will nots – as in, will merge/consolidate/collaborate/partner/share versus the will not merge, collaborate, partner, share.  Please strike up a conversation there – the commentary upon which it's based expresses feelings a lot of folks have expressed. We need to get this all out there so we can move forward.
By Jill Miller Zimon at 5:48 pm January 20th, 2012 in BurbMerger, Cleveland+, EfficientGovNetwork, Government, Ohio, Politics | Comments Off
Print This Post
What can I say. I'm biased.

By Jill Miller Zimon at 6:14 pm January 19th, 2012 in Ohio | Comments Off
Print This Post
Just received in my inbox – thank Mr. Frank!
Dear Orange Schools families and staff,
On Thursday, January 19th, students in Mrs. McGeown's 7th grade enrichment science class will be participating in an all day field experience on the Orange Schools Campus. This experience has been planned since last May and relates to the topic of forensic science. Please be assured that if you see students, police, K-9 search and rescue teams in the woods, or on the school campus this Thursday it is part of a simulation and not an actual emergency.
Thank you for supporting the Orange Schools!
Sincerely,
Brian Frank
Principal
Brady Middle School
By Jill Miller Zimon at 11:53 am January 18th, 2012 in Education, Pepper Pike | Comments Off
Print This Post
GQ's Top 25 Power People in DC? One and a half women.  One and a half. And a whole lotta white guys.
Here's the full list of 50 from Mike Allen's Politico Playbook:
FIRST LOOK – GQ's "The 50 Most Powerful People in Washington (People with the last names Obama and Biden not included," by Reid Cherlin, Rob Fischer, Jason Horowitz and Jason Zengerle: 1) Eric Cantor 2) Mitch McConnell 3) David Plouffe 4) Leon Panetta 5) Hillary Clinton 6) Ben Bernanke 7) David Petraeus 8) Kevin McCarthy 9) Pete Rouse 10) U.S. Chamber's Tom Donohue 11) Tim Geithner 12) John Boehner 13) Karl Rove, Ed Gillespie, Steven Law (American Crossroads) 14) Tommy Boggs, chairman, Patton Boggs 15) Dan Pfeiffer 16) Gene Sperling and Jack Lew 17) Chuck Schumer 18) Grover Norquist 19) Chuck Todd 20) Ben Rhodes, deputy national security adviser and speechwriter, and brother David Rhodes, president of CBS News 21) Paul Ryan 22) Deputy National Security Adviser Denis McDonough 23) Heather and Tony Podesta 24) Chris Van Hollen 25) Paul Clement, partner, Bancroft

26) Jim DeMint 27) White House Counsel Kathy Ruemmler 28) Joe Pounder, RNC research director 29) Rep. Tim Scott 30) White House Personnel Director Nancy Hogan 31) Brian Deese, deputy director, White House National Economic Council 32) Education Secretary Arne Duncan 33) Jake Sullivan, State Department director of policy planning 34) Ezra Klein 35) White House Director of Legislative Affairs Rob Nabors 36) Bill Daley 37) Patty Murray 38) Capital Weather Gang bloggers 39) Liz Cheney 40) Mike Allen 41) restaurateur José Andrés 42) party planners Jayne Sandman, Barbara Martin, Svetlana Legetic 43) Marco Rubio 44) White House Social Secretary Jeremy Bernard 45) Charles Krauthammer 46) MPAA Chairman Chris Dodd 47) Washington Nationals pitcher Stephen Strasburg 48) Jack Quinn 49) restaurateur James Alefantis, owner of Comet Ping Pong, Buck's Fishing & Camping 50) Bradley Graham and Lissa Muscatine, owners, Politics & Prose.
Pathetic.  Not even necessarily on GQ although I'd levy that claim without much sweat. But pathetic re: those who can appoint, who can make power and influence reside in whomever they choose.
And the number of women in the second half doubles primarily because three women party plan together.
Sigh.
I may have to put the Ginsberg video in the sidebar permanently, until we get better numbers on these things.
By Jill Miller Zimon at 8:02 am January 18th, 2012 in Gender, Politics, Sexism, Women | Comments Off
Print This Post
Joe Frolik has long been one of my absolute favorite Plain Dealer people, probably dating back to being on with him in the first year of WCPN's Regional Reporter Roundtable (2007 – five YEARS ago!?).
And although his editorial today doesn't specifically talk about the tough times women in tech and as entrepreneurs in general can have compared to men in the same context, it still is a gratifying highlight of kick-ass women supporting other kick-ass women.  That makes Joe that same thing, by association.
Thanks, Joe for highlighting Bad Girl Ventures. A new session begins at the end of this month – it looks like they are still taking applications.
By Jill Miller Zimon at 9:51 am January 17th, 2012 in Business, Cleveland+, Gender, Ohio, Women | Comments Off
Print This Post
There's just no other way to slice or dice this, "Israelis Facing a Seismic Rift Over Role of Women."
And there's really no better way to describe it than in the simplest of Hebrew phrases, זה בעיה zeh baaya – it's a problem.
But let's not have a misunderstanding here: the women are not the problem. The way in which supposed teachings are interpreted to require women to be treated are what should be considered to be at issue – not the women in and of themselves just for existing.
The best blog I've read that covers these issues and many others is A Mother in Israel.  She is a wonderful and generous writer – and also happens to have grown up in the USA (she made aliyah a long time ago).
For those who don't know from reading this blog, I lived in Beit Shemesh for a year over twenty years ago and I still cannot believe what is going on there now, although my time in Israel in 2008 showed me how different the Old City was compared to when I was there (far less inviting, IMO). I also have very observant relatives in some of the most observant parts of Jerusalem who were fabulous to me while I was there and I spent a great deal of time in some of the communities discussed in the article.  From my experience and knowledge, a number of the portrayals in the article are accurate, but I'm not living there now so I offer that as a caveat.
What's really kind of sad, for so many societies with portions of their populations acting as though women are "the problem"  – we've been half or more than half your populations for centuries. That people now are making such a stink over us making a stink about how stinky we can be treated at times is, frankly, really stinky.
We've been 50% since Adam and Eve. How did things get so out of balance in the first place?
By Jill Miller Zimon at 6:59 pm January 15th, 2012 in Gender, Government, Israel, Social Issues, Women | 1 Comment
Print This Post
If you didn't hear about it on the radio or television or see it in the papers yet:
Currently, there are six major departments and agencies that focus primarily on business and trade in the federal government.  The six are: U.S. Department of Commerce's core business and trade functions, the Small Business Administration, the Office of the U.S. Trade Representative, the Export-Import Bank, the Overseas Private Investment Corporation, and the U.S. Trade and Development Agency.

Consolidating these agencies along with other related programs will help entrepreneurs and businesses of all sizes grow, compete, and hire, leveraging one cohesive Department with one mission: to spur job creation and expand the U.S. economy.

In his last State of the Union Address, President Obama noted there was more that we must do to give American businesses all they need to succeed. The Federal Government is a maze of Federal agencies with overlapping services and missions, making it difficult for businesses – and especially small ones – to find the assistance they need to export, expand, and hire.
Many rivers to cross, though, as they say.
For those who don't know, my current work is with the Civic Commons EfficientGovNetwork project (do check it out and let me know what you think) – so I'm trying to keep a very keen eye on anything related to such things.
By Jill Miller Zimon at 3:36 pm January 14th, 2012 in EfficientGovNetwork, Government | Comments Off
Print This Post
You may go see the Non Sequitur cartoon from today (1/13/12) which the Plain Dealer did not run. I used it as a teaching moment with my 6th grader and he got why it could be objectionable right away. Whether or not it should have been published is of course a different matter.
Very interesting – what do others think?
Well, there are comments at my thread and many times more at Connie Schultz's. Multiple folks in the news biz indicate that no other papers appear to have pulled it but I have not corroborated that. The PD's Ted Diadiun, the reader rep, says he was receiving a lot of comments but mostly people thinking the paper should have let it run (that was from earlier today).
So – go look and then come back and tell – what did you think? Should the PD have let it run?
By Jill Miller Zimon at 12:02 am January 14th, 2012 in Media, Politics | Comments Off
Print This Post
Major hattip for the heads up on this report goes to Nordette of  Whose Shoes Are These Anyway?

"Men Rule: The Continued Under-Representation of Women in U.S. Politics" is printing out while I type this so I haven't read it yet. It's authored by two academics, including Jennifer Lawless, who has also run for office, who are very familiar with this question of women's under-representation in elected office.
Take a look and say what you're thinking – after you read it, please. I'll do the same.
By Jill Miller Zimon at 3:41 pm January 12th, 2012 in Elections, Gender, Politics, Sexism, Social Issues, Women | Comments Off
Print This Post
To no one's surprise, former Massachusetts governor and candidate for the Republican Presidential candidate nomination, Mitt Romney, won the New Hampshire primary yesterday. He won with an amount (39%) beyond what pundits claimed would otherwise show trouble, and he easily cleared Texas Congressman Ron Paul, who earned 23%. Former Utah Governor Jon Huntsman claimed third place (with an enthusiasm almost more appropriate for a Saturday Night Live skit — watch Huntsman's primary speech here) by garnering 17% of the vote. Check out a good look at all the numbers from WMUR, including former Speaker of the House Newt Gingrich and former U.S. Senator Rick Santorum each with 9%. Texas Governor Rick Perry mustered 1% (and gets some love from Smart Girl Politics).
So what happened? More like, what didn't happen.
By Jill Miller Zimon at 2:11 pm January 11th, 2012 in conservatives, Politics, WH2012, White House 2012 | Comments Off
Print This Post
Last night, I live-tweeted for about three to four hours as the New Hampshire primary returns came in. You can go to Twitter.com and search on #blogher #nhprimary or just my handle, @jillmz.  You can also read this nice wrap-up post of coverage at BlogHer and I'll be writing my wrap-up of the primary and a look at South Carolina later this morning.
We're in full political junkie mode.
By Jill Miller Zimon at 8:26 am January 11th, 2012 in Blogging, BlogHer, Politics, WH2012, White House 2012 | Comments Off