Print This Post
Dec
7
Can't be much clearer than this, this and this (read up on how Eric Cantor was the target of attack ads also based on him not being the "Christian" candidate in his 2000 primary to run in a VA congressional race).
Also doesn't get much more blatantly anti-Semitic.
Having had my own run-in with people who feared not having Christian elected officials, I have to say that I still cannot believe people still think this way.  But the reality is that way too many people do.
Hattip to Joe Gandelman at The Moderate Voice.
By Jill Miller Zimon at 5:25 pm December 7th, 2010 in anti-semitism, intolerance, Jewish, Politics, Religion | Comments Off
Print This Post
Dec
6
From a column at Religions Dispatches, "Surprise: Local Press Does Good Job Covering Anti-Islam Campaigning…":
Perhaps one of the most interesting political backlashes against Islamophobic ads happened in Ohio where the Republican challenger for the State Treasurer, Josh Mandel, launched anattack against the incumbent, Kevin Boyce, claiming that Boyce showed favoritism in his hiring practices. The crux of the argument was that Boyce's deputy, Amer Ahmad (disclosure: Ahmad and I were college roommates and remain friends), advertised a position only at his mosque to give preferential treatment to the wife of a lobbyist. Although the claim was debunked, Mandel's ad is considered one of the most vile of the election cycle. Even prior to the debunking, however, Mandel was roundly criticized within Ohio for demeaning himself and his position. Despite a serious intra-state criticism of Mandel's tactics, he won. However, I am heartened by a sustained, non-partisan critique of the veiled bigotry of the ad in real time. There was no period of reflection and apology after hatred had taken root. [emphasis added]
The author of the column, Hussein Rashid, gives an example of the opposite way in which politics can (and should) run:
In contrast to this back and forth about Muslims in America, something interesting happened in Calgary, Canada. I believe CNN was the only national news outlet to recognize that Canada's most conservative city elected a Muslim mayor, in a campaign where his faith was of little importance. The situation is instructive as to how fear, or lack of understanding, does not have to be the defining characteristic of a group of people. The election was about substance, not vitriol. When the question of Nenshi's religion was raised, there was no relevance to his ability to serve in the office, and the issue was dropped. For an historic event, it received little recognition this side of the border. I have to wonder if it's because many national news outlets were afraid it would show how shallow their reporting has become when it comes to politics, and especially religion and politics.
I echo his concluding aspirations:
The process of instigating fear against an "other" has been part of politics for a long time. However, it gets even uglier when the "other" is internal, because you're then fearing your neighbor. Despite the fact that we have ample evidence that Muslims have been instrumentalin foiling attacks on the US, we still have national media asking if we should fear the name of a religion. Fortunately, local news is still playing an important role in trying to keep their communities intact and add intelligence and nuance to the debate. I hope the national media catches up soon, so we can move beyond "Islam-bashing for political gain."
I also fear for Ohio over the next four years.  Someone should be keeping close tabs on EEO and discrimination cases emanating from Ohio state government departments starting in 2011.
By Jill Miller Zimon at 8:19 pm December 6th, 2010 in anti-semitism, Government, intolerance, Josh Mandel, Media, Ohio, Politics, Religion, treasurer | Comments Off
Print This Post
Nov
1
A wonderful writer and someone I consider a friend, Suzanne Reisman, posted this excellent entry, Please Refuse to Let Fear Drive Your Politics, just a day after I posted Reject Josh Mandel Supporter's Fearmongering Campaigns.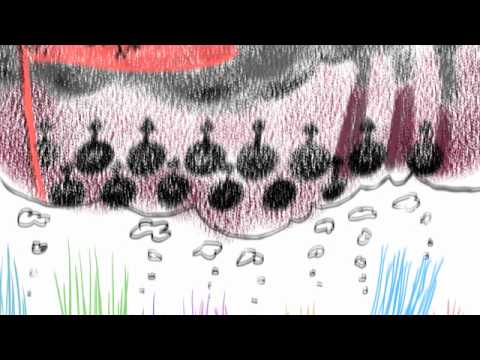 Anyone who files to run for office should have to watch this excellent short video about the role and danger of fearmongering and read this amazing sermon that includes these passages:
You [Jews] know what it is like to be vulnerable. This collective memory leaves us not with a vague responsibility to be holy people, to live with integrity and try to be sensitive to the suffering of others. It leaves us with a series of direct commands designed to concretize an economy of empathy.

An empathic consciousness does not take away our right to disagree – even vehemently – but it ensures that we do so with love, compassion and deep human understanding. It compels us to remember that the strongest bond between human hearts is the shared experience of suffering.

…

There is a reason why American Jews historically vote against our own best interest. It's
because we understand that history is bigger than our momentary whims. It's because we
recognize that our powerlessness and suffering is meaningless if it has not transformed us into a people who speak and act for the voiceless and the invisible.
Read more about the campaign here.  Embrace radical empathy and ethical passion – I love that.
By Jill Miller Zimon at 10:45 pm November 1st, 2010 in anti-semitism, democracy, Ethics, intolerance, leadership, Media, Politics, Religion, Social Issues, Voting | Comments Off
Print This Post
Oct
31
Filed Under anti-semitism, Campaigning, Elections, intolerance, Jewish, Josh Mandel, Politics, Religion, Scandal, Social Issues, Statehouse, Transparency, treasurer, Voting | 3 Comments
In 2008, people who supported Josh Mandel for re-election to the Ohio Statehouse (in my district, Ohio 17) tried to convince me to comment on fabricated fears that they had stitched together, and I refused.  They were working to fan flames of fear in relation to Mandel's opponent that year and the opponent's wife. Mandel was many points ahead, it was 10 days before the election and there was no reason on earth to suggest that his opponent was an anti-Semite – but they tried it anyway. And it represented the worst that there is in politics.  Mandel did not try to shut it down and the effort was able to be pursued by his supporters to keep people from being able to accuse Josh Mandel of doing it directly.
Now, in 2010, Mandel supporters are doing the exact same thing, except far, far worse – even after having been admonished and condemned repeatedly, and by people within the candidate's own community for having broadcast, on TV and in print, the worst, false anti-Muslim innuendo this state has ever seen come from a political candidate.
Now, just two days before Election Day (though this campaign seems to have started on Shabbat, Friday night, of all times), Mandel supporters again are seeking to manipulate voters' feelings and intellect with textbook fearmongering based on religion; they are trying to feed and feed on anti-Muslim fears. And again, Josh Mandel is keeping a virtual distance from the online smearing but is not shutting it down or condemning it.
I am writing about this because of my absolute belief in the sentiments of this extremely well-known poem, especially among Jews: Read more
By Jill Miller Zimon at 1:08 pm October 31st, 2010 in anti-semitism, Campaigning, Elections, intolerance, Jewish, Josh Mandel, Politics, Religion, Scandal, Social Issues, Statehouse, Transparency, treasurer, Voting | 3 Comments
Print This Post
Oct
10
The video: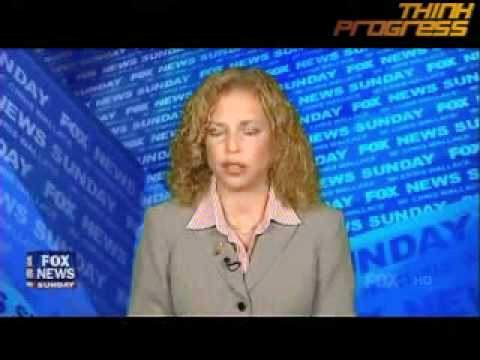 And the full post at Think Progress.
I've maligned the Young Guns program before, but here's what the program says about itself:
America is standing at a critical crossroads, and Young Guns candidates give America the best opportunity to move our country in the right direction.

Founded in the 2007-2008 election cycle by Congressmen Eric Cantor (R-VA), Kevin McCarthy (R-CA) and Paul Ryan (R-WI), the Young Guns Program began as a Member driven organization of House Republicans dedicated to identifying, recruiting, and mobilizing a new generation of conservative leaders. [emphasis added]

We know that the campaign of GOP nominee for president in 2008 John McCain has admitted to little vetting of Sarah Palin. So, first, try to put aside the fact that the GOP's Young Gun model of identifying a new generation of conservative leaders doesn't seem to involve more than 20% women. And then ask, what model is Eric Cantor et al following that leads to recruits like Ohio GOP Congressional candidate Rich Iott (running against Marcy Kaptur, whom I have had the pleasure to meet and listen to and hear from directly – I was very impressed despite a couple of policy differences)?
And by the way, they need to have more than just the Jewish members of the Congressional GOP delegation addressing this.  Let's see the others, hm?
By Jill Miller Zimon at 1:07 pm October 10th, 2010 in anti-semitism, Campaigning, conservatives, Government, intolerance, Jewish, Politics, Religion, Social Issues | 15 Comments
Print This Post
Jul
11
Filed Under anti-semitism, Barack Obama, Civil Rights, conservatives, Culture, democracy, Education, Foreign Affairs, Gaza, George Bush, Government, Holidays, intolerance, Israel, Jewish, Judaism, leadership, Military, palestinians, peace, Politics, Recipes, Religion, Sexism, Social Issues, Sports, war, Women, Writing, Youth | 13 Comments
Welcome to this week's edition of Haveil Havalim #275: The "I'm so busy that putting together this blog carnival is actually what substitutes for taking a break" Edition.
Founded by Soccer Dad, Haveil Havalim is a carnival of Jewish blogs — a weekly collection of Jewish and Israeli blog highlights, tidbits and points of interest collected from blogs all around the world. It's hosted by different bloggers each week and coordinated by the formidable Jack.
No enthusiastic experiments this week like last week's edition, but I'll see what I can do to keep it flowing:
Culture
Batya presents If I Were To Wear A Wig… posted at me-ander. Side-note: my daughter is into anime/manga and desperately wanted to wear her character's wig. Did not work out so well, but maybe if I wore one, she'd have been conditioned? FYI, here's a fascinating post on Jews in Anime and Manga.
Kissmeimshomer presents Get With the Program, an entry I read to be about parallel lives, and choices, posted at Kissmeimshomer.
Izgad offers a book review in An Anthropologist Does ArtScroll: A Review of Orthodox by Design posted at Izgad.
Izgad also addresses dress codes, values and what price people are willing to pay in Of Matisse, Skirt Lengths and Teaching Skills posted at Izgad.
Mordechai Torczyner speculates in Why does Cleveland hate LeBron James? posted at The Rebbetzin's Husband. But I can tell you, having just driven past the famous "Witness" wall last night on my way to a friend's 40th birthday party in downtown Cleveland that, as a parent, LeBron's decision just sends a bad message – if it doesn't have to be about money, then it can be about winning.  And that seems to make it not be about life.
Humor
Mrs. S. presents A tale of two graduations (possibly alternatively titled, "Expectations Explained"?) posted at Our Shiputzim: A Work In Progress.
Israel
Shira sounds a theme I've read in other posts regarding Segregation in Israeli Schools Today posted at Table Poetry.  It's posts like this one and Mottel's that make me ache for us to have ever-larger audiences though, so the nuances of such situations can be known and acknowledged.
Joel Katz's weekly podcasts can be listened to here, Religion and State in Israel – July 5, 2010 (Section 1) and here, Religion and State in Israel – July 5, 2010 (Section 2) (both posted at Religion and State in Israel).
Ben-Yehudah's Loyalty To The State? piece reminds me of the "First they came for…" reading many of us have heard or read for decades.  His entry is posted at Esser Agaroth.
Harry gives kudos to good writing in A bissle culture posted at ISRAELITY.
Then, Harry describes how a rocker expresses his love for Israel in A porcupine tree grows in Tel Aviv, also posted at ISRAELITY.
Finally, Harry looks at just how frequently all-things-Israel get mentioned in How Kagan's hearing turned into an Israeli focus, you know where it's posted.
Ilana-David publishes an intriguing Weekly Interview: Baila, accompanied by nice photos, at Ilana-Davita.
The World Cup and a meal led David Levy to write this rather deep entry about Rethinking Germany, posted at Jewish Boston.
Batya highlights PM Binyamin Netanyahu and Larry King "Fencing" Around The Chess Board complete with video and a link to the show's transcript, posted at Shiloh Musings.
Susan Barnes presents a cute, flip take on her, ahem, hatred of  Tel Aviv posted at To Kiss A Mezuzah.
Then, Susan reflects on how easy it is to realize, here in the U.S. how one is No Longer in Israel, also posted at To Kiss A Mezuzah.
In Religion Taken Too Far, posted at The Israel Situation, Eric writes about his impressions of the multi-faceted situation in Immanuel.
Then, Eric offers his opinion on Israel Offers Peace Talks, PA Says No and wonders what we think, again at The Israel Situation.
Judaism
Batya argues, "It's not enough to feel the spirit" in Torah Judaism, Is It Enough to Be Spiritual Without Keeping The Laws? posted at Shiloh Musings. A very provocative topic indeed.
(I love the name of this blog): Homeshuling presents What's Jewish about competitive eating? – Homeshuling posted at Home-shuling.
Mottel's lengthy but absolutely worth the full-read, A Fire Burns in Crown Heights: An Essay on Religion, Modernity and Pizza, has implications, imo, for all kinds of situations, religious and non.  It's posted at Letters of Thought.
Kissmeimshomer examines religion and happiness in Killing Babies and Understanding Brad Pitt's Depression at Kissmeimshomer.
Rabbi Yehoishophot Oliver discusses levels of commitment to our faith in The corrosive impact of half-hearted worship, posted at A Chassidishe farbrengen.
Ben-Yehudah gives some technical advice with illustrative illustrations in Do You Pay Attention To The Google Ads On Your Site? posted at Esser Agaroth.
David Levy's Book Review: Empowered Judaism might add to your summer reading list, posted at Jewish Boston.
I don't know whether or not I'd recommend this to someone consider being a rabbi but Mordechai Torczyner's entry, Why Rabbis Stop Believing, posted at The Rebbetzin's Husband, sure raises a lot of good conversation points.
Minnesota Mamaleh's Minnesota Mamaleh: Tradition!, posted at TC Jewfolk, is an excellent counter-balance to Batya's belief (linked to above) that spirit alone doesn't do it.
Kashrut
The title of Joshua Waxman's entry faked me out so it's a good thing he included what category Anisakis worms and peshat in Kukyanei, according to Rashi and Rabbenu Tam belonged to (posted at parshablog).
Personal
Shira confesses a bit in Material Girl posted at Table Poetry.
Rachel Moore describes the classic chaos we often go through just to get to the rest we need in Chugga Chugga aahhhh, posted at Ima 2 Seven.
Don't read this entry unless you want to be baking today – the photo alone in Miriyummy's Dulce Dog Days of Summer, at Miriyummy is going to seduce you.
Chabad Lubavitch World Headquarters shows us how we can find a lesson pretty much anywhere in Old and Wise, posted at lubavitch.com Chabad-Lubavitch news site.
To the question raised in Hadassah Sabo Milner's WWYD – hair covering, posted at In the Pink? I always always do what you did.
The title of Chaviva's entry, Once Upon a Time, I Was Agnostic. posted at Just call me Chaviva, reminds me of when I was a freshman at Georgetown and we had to pick a second mandatory theology class (the one all frosh have to take is called The Problem of God), and I first encountered the word, "gnosticism."
Politics
Batya presents skepticism in Obama's All Teeth …, posted at Shiloh Musings.
Lady-Light writes about what she sees as A Disturbing Assessment of President Obama, posted at Tikkun Olam.
Independent Patriot's perspectives on the same event can be read in the Oval Office Nonsensical Dance, posted at Liberty's Spirit.
Torah
I can't even pretend I know what he's talking about given my insufficient education in this area, but I bet a lot of you will enjoy Joshua Waxman's Demonic messages between Sura and Pumbedita, posted at parshablog.
That concludes this edition. Submit your blog article to the next edition of Haveil Havalim using the carnival submission form. Past posts and future hosts can be found on the blog carnival index page.
Thank you all for your submissions – they make me sad for all the time I have not had or made to read and keep up on often gripping and always real thoughts on these subjects.
By Jill Miller Zimon at 11:20 am July 11th, 2010 in anti-semitism, Barack Obama, Civil Rights, conservatives, Culture, democracy, Education, Foreign Affairs, Gaza, George Bush, Government, Holidays, intolerance, Israel, Jewish, Judaism, leadership, Military, palestinians, peace, Politics, Recipes, Religion, Sexism, Social Issues, Sports, war, Women, Writing, Youth | 13 Comments
Print This Post
Jan
7
UPDATE: From the Toledo Blade, we learn that this individual does have convictions for felony and misdemeanor offenses in Toledo and Lucas County.
No taking the national politics out of me, Dan, especially when Toledo makes an appearance in this story about a passenger being pulled from a Florida flight, bound for Detroit because he allegedly screamed that he wanted to kill Jews:
A Florida airline passenger who witnesses say proclaimed "I want to kill all the Jews" before police forced him off a Detroit-bound plane has been arrested.

Miami-Dade police said in a statement Thursday that 43-year-old Mansor Mohammad Asad of Toledo, Ohio, faces several charges including disorderly conduct.
The AP version has more information but you know the drill – I'm not allowed to post much of it.  Here's what I will post:
…Witnesses told investigators who boarded the plane that Asad was loud, disruptive and claimed to be Palestinian.

Officers didn't find any weapons or explosives on Asad, who was reportedly agitated and aggressive at times, according to an arrest affidavit. Authorities used a stun gun to subdue Asad on the jet bridge after he charged at an officer with fists clenched. He also chanted in a foreign language and threatened officers during a search.

"I'm not afraid of you cops, I've gotten in fights with cops in Ohio and broke their arms in three places," he said, according to the affidavit. "I've broken skulls too!" [emphasis added]
I assume we'll be hearing more from Toledo and/or Lucas County outlets regarding whether he has the kind of history there that he allegedly intimated he has. Read more
By Jill Miller Zimon at 10:46 am January 7th, 2010 in anti-semitism, intolerance, Ohio, Transportation | 1 Comment
Print This Post
Nov
10
Filed Under anti-semitism, Barack Obama, Campaigning, Civil Rights, democracy, Jewish, Judaism, middle east, Pepper Pike, Politics, Religion, Social Issues | 9 Comments
From AmericaBlog (via The Nookular Option):
Holocaust survivor and Nobel laureate Elie Wiesel criticized a Teabagger protester in Washington, DC this week who held up a sign showing dead bodies from the Dachau concentration camp stacked in a pile, and compared this to the Democrats' health care reform plan. Here are a few of the Teabaggers' responses to Weisel, posted on Politico:
Rothschilds nothing! Everyone knows that Obama is George Soros sock puppet. Wasn't Soros Jewish once upon a time? May the Schwartz be with you.

The jews need to clam up and accept the fact that they are in a Chritian country.

This hollowcost thing is totally overblown by the jewish.

Eli Wiesel should just go back to Indonesia. I don't see him condemnig the terrorist shooter at Fort Hood.

Elie is a whiner. She should stop her whining. You didn't not complane when the libs were calling Bush Hitler.

You know what? The fact is that at a time in history, The Rosthchild family controlled practically everything.This is a fact. Not anti semitic. I resent the Jewish outrage at everything. I am a tea partier. obama is a Marxist and takes his orders from George Soros… it is similar and these people need to get a life., Why any Jew would support the Obama administation is a mystery anyway. He is a Muslim sympathizer and the greatest threat to Israel ever to sit in the White House. Wake up Jewish community. Take off the blinders.

Rothschild sign? Well its factually true. They were one of the primary families involved in founding the Federal Reserve and are still in it up to their necks. Obama, Bush, and every president since Wilson have done as the Fed told them. Since it a valid historical fact that this family was involved in creating and still has ownership of a substantial piece of the Federal Reserve (but nobody seems to know how much), I guess its now Anti- Semitic to discuss anything a Jew does critically? This guy is a Hebrew Al Sharpton.

Elie, how did that whole Madoff thing work out for you?
Elie Wiesel: Newest, most current tool of the sick, perverted, racist, anti-semetic Democrap party. Have you no shame Democraps?

"most American jews are not very religious and many are outright unbelievers, Jews in name only." Many older Jews in America feel shame for BEING in America, rather than emigrating to Israel in the late 1940s. Many sent money to help the colonization, and a few sent Army-surplus rifles, but the majority came up with the most interesting excuses for not answering the call to gather together and forge their homeland.

Elie Weisel is disgusting PR-seeking profiteering demagogue who has made a fortune off playing on the world's guilt trips about the what happened to the Jews during WW2. Most objective WW2 researchers agree now that the beastial Nazi"s, who happened to be anti-capitalist Socialists, killed even more Slavs and Gypsies in their concentration camps than Jews, but you don't see the Slavs and Gypsies trying to profit off the "Holocaust" like some of the shameless powerful Jews in the media.

I sometimes wonder what has happened to the Jewish people?. The Bible says that they are GODs' people and Israel is their home land. I see so many Jews seem to have abandoned their faith and I think this has to sadden our Father in Heaven. I see many Jews that are homosexual-actively promoting it as a "normal" lifestyle. I see many Jews involved in the ACLU- which I call the "Anti Christian Liberal Union", this bothers me as how can one be against their Father and Son in Heaven who are for Life??. I see many Jews in Hollywood making filthy ,sinful movies-what happened to the good, Family movies??. I see many Jews full of Greed in Hollywood, Wall Street,etc. I see many Jews involved in abortion groups- how can one support the killing of human fetuses??, especially people who have suffered through the Holocaust??. I am not anti-semitic, I know many will come on here and attack me. I am simply stating what I see and I believe our Father in Heaven is wondering what is happening to his "chosen" people?. He sent his only son to Earth to die for our sins and I think He is wondering the direction our Country is taking??. I am praying for our Country and all the Jews in our Country and pray that our Father will forgive us all for our sins. I hope I have stated what GOD would have wanted me to say?. GOD Bless and Pray for our Country.

Old man should go away.
During my time campaigning, I was told by a now-former Pepper Pike resident that there are too many Jews in the city and I will get no help.
Comments like that and the ones above make one's choices very, very simple. To wit, this post is? It's posted.
By Jill Miller Zimon at 12:44 am November 10th, 2009 in anti-semitism, Barack Obama, Campaigning, Civil Rights, democracy, Jewish, Judaism, middle east, Pepper Pike, Politics, Religion, Social Issues | 9 Comments
Print This Post
Jun
10
This man is a hero. May he be of blessed memory.  And thank you, thank you so much.  God bless you and your family.
The U.S. Holocaust Museum has released a statement on the death of security guard Stephen Tyrone Johns, who died this afternoon after being shot at the museum by a suspect who has been identified as James Wenneker von Brunn.

Officer Stephen Tyrone Johns died heroically in the line of duty today. There are no words to express our grief and shock over these events. He served on the Museum's security staff for six years. Our thoughts and prayers go out to Officer Johns' family. 

We have made the decision to close the Museum tomorrow in honor of Officer Johns, and our flags will be flown at half mast in his memory.

FOX 5 reports that Johns was 39 years old. A memorial Facebook grouphas already been created. We'll update as we learn more about Officer Johns and any memorial activities in the city.
The Washington Post has some horrific info on the shooter here.
I've not been able to find much more about Mr. Johns but here's a CBS piece with a little bit and several other details.
For the record, I've only read that the President was "saddened." Not outraged?  Nothing else? At all? President Obama, you are going to have to do better – like the rest of.
UPDATE: A more complete statement from President Obama, time-stamped six hours after the incident:
I am shocked and saddened by today's shooting at the U.S. Holocaust Memorial Museum. This outrageous act reminds us that we must remain vigilant against anti-Semitism and prejudice in all its forms. No American institution is more important to this effort than the Holocaust Museum, and no act of violence will diminish our determination to honor those who were lost by building a more peaceful and tolerant world.

Today, we have lost a courageous security guard who stood watch at this place of solemn remembrance. My thoughts and prayers are with his family and friends in this painful time.
By Jill Miller Zimon at 5:50 pm June 10th, 2009 in anti-semitism, guns, Jewish, Judaism, Race, Religion, Social Issues | 2 Comments
Print This Post
Jun
7
Filed Under anti-semitism, Civil Rights, democracy, Education, Ethics, Jewish, Judaism, leadership, Ohio, peace, Social Issues, war | Comments Off
During his first year as Beachwood schools superintendent in 2004-05, Richard Markwardt realized the district has a valuable resource in its senior citizens.

The group includes survivors of the Holocaust – the systematic persecution and murder of about six million European Jews by the Nazi regime during World War II.

"They lived a part of history we can't afford to forget," Markwardt said. "Their story is as vibrant today as it ever was, but there are fewer voices to share it."

In 2006, Markwardt approached Sheila Heyman, who teaches public speaking at Beachwood High School, about having students interview Holocaust survivors. The interviews would be incorporated into a film as part of a class project.

The result is a student-produced documentary film, "From the Holocaust to Freedom: A Journey to Cleveland." It's scheduled to premiere April 11, 2010. 
The article details the number of students and survivors who participated and other information about the process and its impact. I'm humbled to say that one of the individuals who was interviewed and is shown in a photo that accompanies the article, Nina Frankel, is the mother of a friend of mine and I've had the opportunity to listen to her talk about her experience and its impact on her.  Additionally, her daughter and her family were on the trip to Israel that I took with my family last August and during our day at Yad Vashem, which happened to be the fast day of Tish B'Av, a commemoration of the destruction of the Temple, she shared with us, with all of its emotion, the story of her mother's hour by hour, day by day existence as she struggled to survive. I really can't describe her description to us except to say that I've heard bits and pieces since then, and every time, it's as though the story is being told for the first time, the images are so vivid and visceral.
Other cool facts about this production, gleaned from the article:
The Beachwood High School Orchestra is providing the music.
DVDs of the documentary are being provided to the survivors and their families.
The accompanying website will serve as an ongoing resource, including a place to learn more about the debut of the film and how other institutions may get copies to show as part of an educational program.
The students hope to take 20 hours of interviews and pare that down to 45 minutes.
They would like to premiere the film at a venue like the Cedar Lee movie theaters.
These types of productions are always so intense. And though I'm only in my mid-40s, I have been seeing films about the Holocaust since I was younger than 10 years old.  And the intensity never seems to wane, if anything it increases.
As a side note, while I was at my college reunion last weekend, I saw the memorial statue that was placed on the campus in a wonderful spot – next to a beautiful stone building called White Gravenor.  Here's a photo of it (and there's a similar one in NYC):
The person on the bench in the middle of a game of chess is one of my former professors and one of the most famous righteous Gentiles – Jan Karski. I've written about him before.  He was an amazing person and thinker who, even as a young Polish Catholic man, chose to risk his life to save as many other lives – Jew and non-Jew – as he could.  He didn't speak of his role until Claude Lanzmann made the movie, Shoah - as a student there, I recall extremely well when the rumors started going around campus, "Did you know what Karski did in World War II???"
Thank goodness that movie was made and Karski's story was told.  He passed away in 2000.  Yad Vashem also has an entire section of an exhibit dedicated to Karski, including a lengthy film clip of him talking about how the U.S. president brushed aside Karski's exhortations about the death and dying going in the concentration camps.
Finally, something very powerful which I did not know until reading this resource:
In 1965 he married Pola Nirenska, a dancer and choreographer, who had been born Pola Nirensztajn in Poland, the daughter of an observant Jewish father. All her many relatives had been killed in the Holocaust, but she had survived the war in London and had become a major force in dance in Washington, teaching, choreographing her own work, and leading her own company, when they met.

They were a very devoted couple. In 1981, a year before the Israeli government recognized him as one of "the righteous among nations," Mr. Karski attended a conference organized by Elie Wiesel in Washington, where he reflected on the links between his life and his marriage. He said:

"The Lord assigned me a role to speak and write during the war when — as it seemed to me — it might help. It did not … . Then I became a Jew. Like the family of my wife — all of them perished in the ghettos, in the concentration camps, in the gas chambers — so all murdered Jews became my family. But I am a Christian Jew. I am a practicing Catholic. Although I am not a heretic, still my faith tells me the second Original Sin has been committed by humanity: through commission, or omission, or self-imposed ignorance, or insensitivity, or self-interest, or hypocrisy, or heartless rationalization.
By Jill Miller Zimon at 12:36 pm June 7th, 2009 in anti-semitism, Civil Rights, democracy, Education, Ethics, Jewish, Judaism, leadership, Ohio, peace, Social Issues, war | Comments Off
Print This Post
May
15
[Note: I misspelled the state senator's last name and I had the wrong state abbreviation. Both have been corrected.  Apologies to Alaska and to Sen. Hendren.]
Kudos to the Republican Jewish Coalition for condemning the reference, especially since the National Democratic Jewish Council specifically sought to have them do so:

We appreciate that Arkansas State Senator Kim Hendren, who is running for the Republican nomination for U.S. Senate, has now apologized for referring to Senator Chuck Schumer (D-NY) as "that Jew." However, it is important that Republicans on the national and state levels send a strong message that it is absolutely unacceptable to refer to individuals solely by their religion.
Republicans must recognize that this type of language is not acceptable in public, but more importantly, this kind of language is even more unacceptable in private.  If the GOP does not want to be a marginalized permanent minority, and if Republicans want to keep their supporters in the Jewish community, the party has the responsibility to make that clear.
Very nice when Jews along the political spectrum agree.
For the back story, here's the New York Daily News:
Kim Hendren, now the minority leader of the Arkansas state Senate, dropped his J-bomb last week after he got mad that Schumer described conservative Republicans as "hard right" in a TV interview.

He almost got away with it, but conservative Arkansas blogger Jason Tolbert caught it, and called out Hendren, who is challenging Democratic Sen. Blanche Lincoln.

Hendren excused his remark by pointing to his reputation as a gaffe machine.

"I don't use a Teleprompter, and occasionally I put my foot in my month," he told Tolbert, then inserted it a little farther.

"I was attempting to explain that unlike Sen. Schumer, I believe in traditional values, like we used to see on 'The Andy Griffith Show,'" Hendren said.

"I made the mistake of referring to Sen. Schumer as 'that Jew' and I should not have put it that way, as this took away from what I was trying to say."

Defending himself again to the Arkansas News, Hendren went further, saying he didn't know why the words "that Jew" came out of his mouth. He added that there is a Jewish person in history he admires – Jesus. He's also partial to Connecticut Sen. Joe Lieberman.
There's more commentary from Jewish politicians at that article's link.
I recently had a neighbor tell me to my face, with my middle school-aged child by my side, that there are too many Jews in my city and he would not help me get on the ballot to run for city council.  For more reasons than I care to describe right now, I hope you can try to imagine what it must feel like to be a Jew in 2009 and have someone tell you that to your face.
By Jill Miller Zimon at 5:23 pm May 15th, 2009 in anti-semitism, Campaigning, conservatives, Jewish, Politics, Republicans, senate, Statehouse | 5 Comments