Print This Post
Jan
22
This made me cry.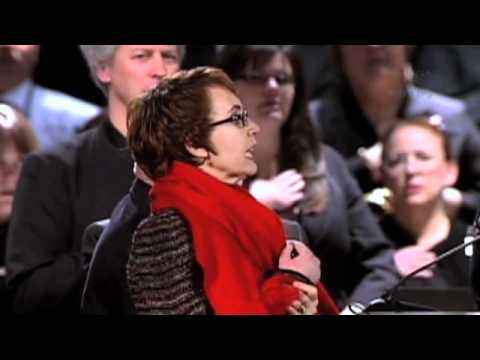 By Jill Miller Zimon at 3:29 pm January 22nd, 2012 in Breaking, Government, Politics, Women | 1 Comment
Print This Post
Jun
3
Filed Under Breaking, Campaigning, Cleveland+, conservatives, Elections, Gender, Government, leadership, OH17, Pepper Pike, Republicans, Statehouse, Women | 1 Comment
Pepper Pikers, it appears that you will have a new state rep in 2011.
Mayor Marlene Anielski has announced she is running for the Ohio House 17th District seat in the 2010 election.

…

Anielski has served as Mayor and Safety Director of Walton Hills for nine years, and was on city council for 2 years. She said she would contine in the Ohio House her work as a mayor to lower taxes, to have a smaller, more responsive government, and to continue economic intitiatives that create jobs and opportunities.
Of course this doesn't mean she won't have GOP or Democratic challengers. The 2010 primary for the Ohio House 17th will be next May. Kudos for having a female GOP candidate for the Ohio statehouse – I've written so many times on the need for more women in the statehouse and more GOP women in particular so this is a step in the right direction for them – assuming she's a good candidate (I'd never heard of her before reading the above article).
You can learn more about Walton Hills, a town of about 2200 individuals, here.
You can view the Ohio House District 17 map here but it looks like this:
The cities that the seat represents are:
Bentleyville
Brecksville
Broadview Heights
Chagrin Falls
Glenwillow
Hunting Valley
Independence
Lyndhurst
Part of Mayfield Heights
Moreland Hills
Oakwood
Pepper Pike
Seven Hills
Solon
Valley View
Walton Hills
More on the Mayor:
Hurst to challenge Anielski (7/07)
Walton Hills Council President to Run for Mayor (10/07)
Review of three-way mayoral race debate (10/07)
Mayors lobby Congress to pass auto industry rescue plan (12/08)
Mayor's Corner at Walton Hills city website
Walton Hills can't break away from Bedford School district (11/08) (Walton Hills filed an appeal to the Ohio Supreme Court – there's a letter to residents about this here)
She does not appear to have a website, Facebook, LinkedIn or Wikipedia entry that I can find. She is mentioned as a Republican mayor here.
Now, Anielski ran and won the mayor's race in 2007, and I assume the term is for four years (though I haven't been able to find specific information on that yet so I could be wrong). So her announcement for the house race would mean that she is going to vacate her mayoral job as well, since she has to run for that again in 2011.  Meaning folks could start to eye her mayor's job.
Unless she's just a placeholder for the 2010 GOP statehouse candidate – whomever that might be? Oh, so much manuevering – how does it all work.
By Jill Miller Zimon at 1:04 pm June 3rd, 2009 in Breaking, Campaigning, Cleveland+, conservatives, Elections, Gender, Government, leadership, OH17, Pepper Pike, Republicans, Statehouse, Women | 1 Comment
Print This Post
Feb
17
And I have it officially and had it but, unlike the MSM that could not restrain itself, I abided by the rules.  Oh those rascally traditional journalists with all their fancy expensive filters.
Ohio Secretary of State, Jennifer Brunner – come on down as the first announced Democratic candidate for the U.S. Senate seat being vacated by Republican George Voinovich.
And here's her new website which should be live in about five minutes with the video announcement of her candidacy.
By Jill Miller Zimon at 1:25 pm February 17th, 2009 in Announcements, Breaking, Congress, Democrats, Elections, Jennifer Brunner, Ohio, Politics, senate | 14 Comments
Print This Post
Jul
30
Ehud Olmert has decided not to run for the leadership of his centrist Kadima Party.

The Israeli prime minister was expected to make the annoucement during a hastily organized speech at 8 p.m. Israel time (1 p.m. Eastern Standard Time).

The Prime Minister's Office did not give details of the speech, but Israeli media are reporting that Olmert will announce he is not running in primaries for the leadership of Kadima. Olmert has been the subject of a number of corruption investigations. Some of his government colleagues have called on him to step down, saying the scandals are impeding peace talks with the Palestinians and Syria.

Omert's decision is expected to turn the spotlight on Foreign Minister Tzipi Livni, the second-ranking member of the party.
Livni was the subject of a lengthy New York Times Magazine profile almost exactly a year ago. I'd urge people who are following the Middle East to read it. Now.
By Jill Miller Zimon at 1:22 pm July 30th, 2008 in Announcements, Breaking, Elections, Foreign Affairs, Israel, Politics, Predictions, WH2008 | Comments Off
Print This Post
Jul
28
Cleveland.com and The Plain Dealer have a kind of live-blog (the most recent post right now is timestamped at 12:37pm) about what sound like numerous simultaneous raids on county offices this morning, starting around 9am.
Given the kookie, craziness of moves and statements by some of our county officials and the intense displeasure many residents have with the reality, reputation and perception of how some elected Cuyahoga county officials conduct themselves from what seem at times to be what they seem to treat as their fiefdoms, this news is not surprising and I would think people who are a lot closer to the action than I am might be wondering why it didn't happen earlier.
Some other predictions (that are just predictions based on the little I know and the great amount about which I, like everyone else, can speculate):
We'll hear that it's politically motivated by opponents.
We'll hear it's connected to the journalism coverage of the county over the last few months.
We'll hear that maybe it's some current elected officials against others.
Or, maybe, we'll learn that residents and voters just got so damn tired of so much old boys network crap going on and dysfunctional lack of leadership that finally enough complaining, calling and tipping off led to something.
Of course, in a situation like this, you always have to wonder: will we be any better off tomorrow, or even a year from tomorrow?
By Jill Miller Zimon at 2:07 pm July 28th, 2008 in Announcements, Breaking, Cleveland+, Crime, Government, Ohio, Politics, Predictions, Scandal | 8 Comments
Print This Post
Jul
27
From WBIR, you can read a live-blog of what's going on in Knoxville, Tennesee at the scene of a church where seven people were shot while church kids performed parts Annie.
Hopefully, the sun will come out tomorrow for all seven who were injured.
Hattip NewsNet5.
Update: And now, two are dead and the suspect is arrested and held on $1 million bail.
By Jill Miller Zimon at 12:50 pm July 27th, 2008 in Breaking, Crime, Culture, Law, Social Issues, Youth | Comments Off
Print This Post
Jul
24
Officials say three people were shot Thursday afternoon at South Mountain Community College in Phoenix, and two of them were critically injured.

A witness said the shooter had been fighting with another man in a computer building. The gunman seemed to be directing his shots and not firing randomly, said student Yessenia Lara, 18.

"I saw someone get punched and then I heard three shots after that. Everybody basically ducked, and the shooter got away," Lara said, adding that the victims were yelling in pain.

A 25-year-old man and a 22-year-old woman were in critical condition, while a 17-year-old boy was in stable condition, said Mark Faulkner, a division chief for the Phoenix Fire Department. No other information on their injuries was available.
Okay – remind me – who gets the self-defense defense in a situation like this? I keep forgetting.
Here's a site for the college and here are some blog search results.
Update: More here. Allegedly this was a planned confrontation by the assailant.
By Jill Miller Zimon at 10:49 pm July 24th, 2008 in Breaking, Civil Rights, Crime, Culture, Social Issues, Youth | 3 Comments
Print This Post
Jul
13
Before the illogic of and unnecessarily wide open nature of the interpretation of the 2nd Amendment becomes obvious to the people in denial?
Twinsburg police are investigating the shooting death of a Twinsburg police officer.
According to police, 33 year old Joshua Miktarian was shot during a traffic stop shortly after 2 a.m Sunday morning.

Mitkarian was transported to MetroHealth Medical Center by Life Flight where he was pronounced dead.

Police from surrounding communities and the SWAT team were called in to help in the search for the suspect. Some Twinsburg residents were evacuated from their homes during the search. Bedford Heights police confirm they did take a suspect into custody. That person has been transferred to Twinsburg for their investigation.
According to NewsNet5, the officer was an 11 year veteran and leaves behind a baby and a wife and the Plain Dealer says there'll be a press conference at Twinsburg City Hall at 10am this morning.
I can hear the pro-gun lobby already:
The shooter was already a criminal and shouldn't have had a gun in the first place (then why was in a car with a weapon? what did our law enforcement or justice system do that let him be in that position?).
The shooter was a law-abiding citizen and the officer must have done something to provoke him.
The shooter is an aberration.
Guns don't kill people.  People kill people.
This is the price you pay for a free country and protecting a constitutional right.
Tell that to the officer's wife and kids.
Update: Well, here's another one already. Love the comment left at the blog – "these cops sure are trigger happy."  Uh-huh:
Middlebug Heights police shot a man Sunday morning after he pointed a weapon at officers who had surround his home, Chief John Maddox said.

…

Middlebug Heights officials said the man put down his handgun, but then pointed a rifle at the officers. Officers fired six times. It was unclear how many times the man was hit.

Police were called to the area around 9 p.m. by residents who reported a man outside waving a gun. Once officers arrive, the man had gone back into his home. He would not come out, but police could see him through an open window.

…

Maddox said he refused to put down his weapon. Officers also learned he had several other weapons: two rifles and a shotgun.
Update x2: And oh look, another one, where a man goes to get a car, is told it's been repossessed, gets into some other car anyway, he shoots a guy and a guy shoots him back. Lovely.  One of them gets to say self-defense too, right?
Two Cleveland men shot each other during a Monday morning confrontation at A-One Motors on the city's West Side.

Neonte Robertson, 18, and Stanley Drake, 31, were both treated at MetroHealth Medical Center for their injuries. Drake was listed in fair condition Monday. Robertson's condition was not available.

According to police reports, Robertson went to the car lot at 3434 W. 25th St. about 10:45 a.m. where his car was being worked on. However, A-One Motors head mechanic Tony Brown said Robertson's car had been repossessed.

According to police spokesman Lt. Thomas Stacho, Robertson argued with Drake [who worked at A-One] about his car and would not leave. Robertson got into his car and continued to argue with Drake.

Police said Robertson pulled out a gun and shot Drake in his abdomen. Drake then shot Robertson in his groin and left thigh. Robertson fled the scene and a passing police patrol car picked him up after they found him lying on West 25th Street near the car lot. Robertson's gun was found next to a nearby utility pole.

When police searched Robertson's car, they found a box with ammunition in it, Stacho said.

Brown said that Drake worked at the car lot for at least five years.
So – Drake had a gun on him at his workplace? Maybe? We don't know yet.  And Robertson got into his repossessed car and had a gun and ammo in it – even while it was being worked on? Or Robertson had carried all that on him? Also don't know yet.
Update x3: Here's one I think I missed – it's a day or two old – my bad:
Cleveland police say they have arrested a 22-year-old man in the shooting death of his next-door neighbor. A bullet fired during a gunfight on West 73rd Street hit Carlos Rodriguez in his first-floor bedroom.

…

"It was like a war," she said. "There were so many bullets going. I counted at least 30 shots."

Salazar moved into the house next door last month, but Mirtha Rodriguez said neither she nor her brother ever talked to him or the three other men who lived there.

Lt. Thomas Stacho, a police spokesman, said there was a fight on the block involving several people between 1 and 2 a.m. Dozens of shots were reportedly fired.

Rodriguez was found dead in his room Saturday afternoon when he didn't report to work at the post office where he had worked as a mail carrier for the last three years.

Mirtha Rodriguez called her brother a funny, happy guy who worked hard, was dedicated to his job and was a great dad.
Whatever happened to felonious assault with a deadly weapon, you know, like a pitchfork or a tire iron or a frying pan?  Who needs those when you can just whip out a gun.  Who do you think has self-defense going for him in this case?
By Jill Miller Zimon at 10:34 am July 13th, 2008 in Announcements, Breaking, Cleveland+, Crime, Law, Ohio, Politics, Social Issues, Statehouse | 38 Comments
Print This Post
Jun
30
Filed Under Announcements, Breaking, Debates, Economy, Education, Government, Media, Ohio, Politics, Social Issues, Ted Strickland | 12 Comments
An editorial in the Wall Street Journal Weekend Special Edition [written by Dayton resident and president of the pro-charter school Thomas B. Fordham Institute, Chester E. Finn, Jr.] painted a grim picture of Ohio's economy.

…

The article started, "Once known as the Mother of Presidents, Ohio is now getting poorer, older and dumber –- and making all the wrong moves to reverse the situation."

Governor Ted Strickland's office was drafting a response Monday, NBC 4′s Mikaela Hunt reported.

The office will ask the paper to write a follow-up, too.

A spokesperson for Strickland called the op-ed piece a "very hard-edge partisan political attack" and cited the state is creating a job atmosphere that has a lot of potential, Hunt reported.
You can leave a comment to the question NBC4i asks, "Do you agree with the op-ed piece or with Gov. Strickland's office?" the only problem being that there is no "piece" from the Strickland office yet, but you know what they mean, I think.
By Jill Miller Zimon at 5:14 pm June 30th, 2008 in Announcements, Breaking, Debates, Economy, Education, Government, Media, Ohio, Politics, Social Issues, Ted Strickland | 12 Comments
Print This Post
Jun
5
Update: Per CNN, the diplomats have been released.
HARARE, Zimbabwe – U.S. diplomats and British colleagues were attacked as they tried to investigate political violence in Zimbabwe, a U.S. Embassy official said Thursday.

Paul Engelstad, spokesman for the U.S. Embassy, said an Embassy employee was beaten and tires of cars in the convoy were slashed.

Engelstad said the group was still being detained at a roadblock in rural Zimbabwe.

He said U.S. Ambassador James McGee, who did not go on the trip, was pressing Zimbabwean officials to release them.

This is a breaking news story. Please check back for updates.
By Jill Miller Zimon at 10:37 am June 5th, 2008 in Breaking | 1 Comment