Print This Post
So first – there were plenty of great speeches, we're told, that came from non-female orators, and that's great. Slate has posted the full video of four speeches if, like me, you missed them or most of them, including San Antonio Mayor Julian Castro, Former Ohio Gov. Ted Strickland (read the swooning over his speech – nice job!), Maryland Gov. Martin O'Malley and FLOTUS, of course. I only caught the last 10-15 minutes of Michelle Obama's speech and from what I'm hearing, I did well to do that because it started out slow, some are saying.
This wonderful photo gallery is from USA Today (attribution for the image below of US congressional women as well) and you can read about ladies' night from The Atlantic here.  What did you think?
By Jill Miller Zimon at 8:48 am September 5th, 2012 in Democrats, WH2012, White House 2012, Women | Comments Off
Print This Post
I'm not part of it but you can read all about them here. It's an impressive array indeed. I've added attending one of these shindigs to my bucket list, which started to form this past summer.
To follow the action on Twitter, check out #ODPatDNC #DNC2012, follow ODP folks @jeridkurtz @laurenharmon or follow the media there like @henryjgomez. I have a batch of friends who'll be there from the women, politics and tech fields and they should be worth following too – @punditmom and @jljacobson and @rachelsklar to name a few.
The schedule is here for today/tonight and expect Wednesday and Thursdays by 10pm the night before (or so they've said).
By Jill Miller Zimon at 8:58 am September 4th, 2012 in Barack Obama, Democrats, Politics, WH2012, White House 2012 | Comments Off
Print This Post
I don't know that I'd say it was all about the women in the Wisconsin recall elections, but as Care 2 pointed out three weeks ago, five of the six Dems challenging the Republicans were women.  Two of those women unseated two male incumbent Republicans yesterday, so a sliver of sun comes through on a couple of accounts.
Chris Cillizza of the Washington Post's The Fix dedicated an entire post to the question, "Are the Wisconsin recalls about women?," on Monday.
And note the photo used with the article – another crazy-eyed woman.  For goodness sakes, editors.  Yeesh – yuppers, all women are crazy-eyed, especially the ones who care about or are in politics.
O.M.G.
By Jill Miller Zimon at 8:32 am August 10th, 2011 in Democrats, Elections, Gender, Politics | Comments Off
Print This Post
For months working up to yesterday's Midterm election races, headline after headline sported some version of "year of the woman" or "year of the GOP woman" or "Dem women face losses due to year of the GOP woman" or "Mama Grizzlies growl through year of the woman" or…you get the idea.
So how did women do?
Quick hits (information based on data from the Center for American Women in Politics)

U.S. Senate:
Neither the baseline number (17 total women in 2010, 15-17 in 2011) nor the balance of left and right (13 Ds, 4 Rs in 2010) will swing much. However, self-funders for the Senate, Linda McMahon (R-CT) and Carly Fiorina (R-CA) both lost. And two tea party favorits, Sharron Angle (R-NV) and Christine O'Donnell (R-DE) also lost.
U.S. House:
The preliminary guess is that the House total from 2010 (73) will only decline by three once the undecideds are called. However, the estimate right now shows a loss of nine Democratic women (from 56 down to 47) and a gain in GOP women (from 17 up to 23). One of the newcomers will be one of the few female GOP Young Guns, Kristi Noem for South Dakota's at-large seat.
Governors:
There's actually no net change — there were six women governors in 2010 and there will be six in 2011. The Democrat/Republican split will go from three and three, to four Republicans and two Democrats (both incumbents). The important thing to note here is that there were 37 governorships up for grabs this year and yet in the general election, only eight of those contests had women in them (albeit two of those were women v. women matchups). Still, if women are looking to make gains and get executive experience as they head to obliterate the White House glass ceiling, they need to field more candidates at this level. Read more
By Jill Miller Zimon at 9:37 pm November 3rd, 2010 in Democrats, Elections, Gender, Government, Politics, Voting, Women | 1 Comment
Print This Post
Tea party noise can be useful, as noted in this article from Women's eNews. Still, the author concludes that, even with how primaries thinned the ranks of Republican female candidates and they remained overwhelmingly outnumbered by Democratic female general election options, they do serve a valuable purpose:
This year's Tea Party female politicians oppose many things that are conventionally termed women's rights.

But if they attract more women to the game–via inspiration or opposition–they could move us closer to the long-term goal of parity, and possibly faster than anything else we could dream up.
Well, hey – I am a living testament to that.  When someone who claims that she justs wants to express anger about women who "carry water" for the Democratic National Committee (which is an illogicalthing to be angry about since it's the lack of women carrying water for the DNC right now that pundits say is helping Republican candidates look like they will win, simply because left of center women are not going to show up at the polls) but actually doesn't say that and instead, to a room full of accolytes, says, "liberal feminism is fake, it's a shtick used by older women who are irrelevant in today's politics" in order to get that carrying water message across? You betcha I'm going to be inspired and opposed.  I should be thanking that speaker for knocking some sense into us left of center women! Read more
By Jill Miller Zimon at 9:01 am October 5th, 2010 in Campaigning, Democrats, Elections, Gender, intolerance, leadership, Politics, Primary, Republicans, Social Issues, Voting, Women | 1 Comment
Print This Post
If you want an example of how it is that women voters will make or break several Democratic candidates' races this year, look no further than the KY-U.S. Senate race between Rand Paul (R) and Jack Conway (D):
The last Bluegrass Poll, conducted in late August showed Paul ahead 55-40. In the ensuing weeks, the Courier-Journal reports, Conway has built momentum among women and those wary of Paul's extreme conservative views.

"The poll shows that Conway, the state's attorney general, is now appealing to voters who say they are neutral on the tea party — Paul's base of support," the paper reports. "And Conway is building a significant lead among women, who earlier were almost evenly split between the two candidates."
There's barely five weeks left before November 2.  Boring as it may seem, targeting and staying on message matters.  It is not rocket science, but it does demand serious discipline and constant evaluation of where you're going to get the votes.  Then, you have to go out and, you know, GET them (hence the phrase, Get Out The Vote).  In the case of Democratic candidates, in the face of alleged enthusiasm gaps and women staying home, that's exactly where you need to look.
By Jill Miller Zimon at 2:40 pm September 27th, 2010 in Democrats, Elections, Gender, Politics, Voting, Women | Comments Off
Print This Post
Update: WaPo's article from Saturday, "Can Women Save The Democratic Party?" makes similar arguments.
Because the gender gap is favoring Republicans big time.  I'd say that's what you get for throwing women under the bus but here's a bit of what the pollsters say:
A Marist poll this month found 48 percent of Republican men called themselves "very enthusiastic" about voting, the most of any group; just 28 percent of Democratic woman said the same, with Republican women and Democratic men falling in the middle.

"Even though women are still more likely to vote Democratic, the poll suggests that they may stay home this year, giving more of the decision making to men by default," The New York Times wrote in the analysis of its own survey last week. The Times theorized that men's "anger may be more motivating than the sense of hopelessness expressed by women."

Analysts cite a political climate that is apparently ineffably male — though the question of cause or effect is beyond the capability of polling.

"In times when the role of government is particularly controversial, you tend to see a particularly large gender gap," said Celinda Lake, a Democratic pollster who has long studied gender and voting. She added that this year's is "among the bigger gender gaps we've seen."
The Politico article cites several perspectives on why this might be the case. Worth the full read.
My thoughts? Pretty ironic that in what some want to say is the year of the conservative GOP female candidate, male voters may make the difference because women – who tend to vote Dem – aren't going to vote in as big numbers. It will be interesting to see if that gender gap holds in races with the GOP female candidates like Carly Fiorina and Meg Whitman, both of whom have been losing ground to Barbara Boxer and Jerry Brown, respectively.
That women may not be coming out for the female GOP candidates just because they're female is a good thing if you ask me – I do not subscribe to the "hold your nose" until we get gender parity philosophy.  And any candidate banking on the opposite to happen will be making the same mistake McCain made with selecting Sarah Palin, thinking that it would bring women voters over, and it didn't.  By and large, women do not vote for a woman just because she's a woman.  Every candidate has to bring it, period.
By Jill Miller Zimon at 10:51 am September 27th, 2010 in Democrats, Elections, Gender, Voting, Women | 1 Comment
Print This Post
Chris Cillizza wasn't the only one writing about whether Democrats should be closer to or farther away from President Obama in the current election cycle but his piece, Some Democratic candidates distance themselves from Obama, covers the bases.  Here's evidence that Ohio Gov. Ted Strickland is not one of the ones distancing themselves:
President Barack Obama
joined by
Governor Ted Strickland
and
Yvette McGee Brown
Candidate for Lieutenant Governor

Wednesday, August 18, 2010
The Strickland for Governor event
begins promptly at 11:30 am
Columbus Athenaeum
32 North Fourth Street, Columbus, Ohio 43215

RSVP online by August 13:

http://www.TedStrickland.com/BarackObamaRSVP

Corporate contributions are prohibited. However, partnerships, LLCs and other unincorporated entities may contribute, but must provide the name of an owner to whom to attribute the contribution. Ohio law requires that all contributors must provide their name and address regardless of the amount of the contribution and the name of their employer if the contribution is for more than $100. If the contributor is self employed, the business name and occupation of the contributor must be provided. Ohio law in general prohibits the award of an un-bid state contract if contributions to the officeholder from an owner, partner or shareholder of the contracting entity or their spouse have exceeded $1,000 from the person in the two calendar years prior to the award of the contract. State employees are prohibited from donating to the campaign and should disregard this invitation. Contributions to Strickland for Governor are not tax deductible for federal income tax purposes.

Strickland for Governor, John P. Brody, Treasurer, 65 E. State St., Suite 1800, Columbus, Ohio 43215
Good, bad, neutral move?
By Jill Miller Zimon at 9:02 am August 16th, 2010 in Barack Obama, Campaigning, Democrats, Government, leadership, Ohio, Politics, Ted Strickland | Comments Off
Print This Post
By Jill Miller Zimon at 7:56 am July 20th, 2010 in Campaigning, Cleveland+, Democrats, Elections, Government, leadership, Ohio, Pepper Pike, Politics, Voting | Comments Off
Print This Post
I received this earlier today and I agree with it.
Cuyahoga Democratic Women's Caucus
CDWC
Wednesday, June 16, 2010
www.CuyahogaDWC.org
Cuyahoga Democratic Women's Caucus
Position on Party endorsements for 2010 Cuyahoga County Primary
June 16, 2010
The upcoming Cuyahoga County council and county executive elections are of immense importance to the Democratic Party in Cuyahoga County. Democratic voters face important choices, as do Cuyahoga Democratic Party leaders, who must determine how and in what ways to shape the discourse and politics surrounding the election.
The question of Cuyahoga County Democratic Party endorsements for county executive and county council has emerged at the center of this debate, with a call for an Executive Committee endorsement vote before the June 24 filing deadline. The Cuyahoga Democratic Women's Caucus supports a policy of non-endorsement by the Party for the 2010 county primary to be held September 7, 2010, for the following reasons: Read more
By Jill Miller Zimon at 11:52 am June 16th, 2010 in Announcements, Campaigning, Cleveland+, democracy, Democrats, Elections, Ethics, Gender, Government, leadership, Ohio, Politics, Transparency, Voting, Women | Comments Off
Print This Post
Early on, I didn't believe Jennifer Brunner wanted to run for U.S. Senate.
Early on, I felt sadness creep in because 1) I was wrong in not believing that she wanted to run for the U.S. Senate and 2) I really loved her as Secretary of State.
But early on, when I learned that becoming Ohio's junior U.S. Senator was what she wanted to do, I never, not once, not for a single second, hesitated to support her as the best candidate and as someone who would serve Ohioans with distinction as a U.S. Senator.  I will be voting for Jennifer Brunner in the Democratic primary for the U.S. Senate race on May 4, next Tuesday. Read more
By Jill Miller Zimon at 1:24 pm April 30th, 2010 in Democrats, Elections, Jennifer Brunner, lee fisher, Ohio, Politics, rob portman, senate | 5 Comments
Print This Post
By Jill Miller Zimon at 12:01 pm April 13th, 2010 in Cleveland+, Debates, Democrats, Jennifer Brunner, lee fisher, Ohio, Politics, senate | 2 Comments
Print This Post
Thank you.  I suspect you've won enormous points with many, many Democrats.  We have got to win in November.  Thank you.
From Lisa Renee at Glass City Jungle:
The Cincinnati Enquirer and the Columbus Dispatch are reporting that the Fisher campaign has released a statement. From the Dispatch:

Fisher sent a letter today to the party's executive committee members saying that although he thinks he would win an endorsement, it could hurt party unity.

"There is simply too much at stake this year to risk dividing our party," Fisher said in the letter, which was released by his campaign. "Therefore, I have decided that I will not seek the Ohio Democratic Party's endorsement. In that spirit of unity, I pledge today that I will do everything in my power to elect Jennifer Brunner Ohio's next Senator if she wins the May primary and becomes our nominee."
NB: I edited the title of this post a few minutes after posting because it did not accurately reflect the facts. According to the paper reports, the Fisher campaign maintains that it was setting a process in motion and had not yet asked for the endorsement, therefore they couldn't very well "withdraw" the request. Rather, they've decided to not ask for the party endorsement.
By Jill Miller Zimon at 3:26 pm March 22nd, 2010 in Campaigning, Democrats, Elections, Jennifer Brunner, leadership, lee fisher, Ohio, Politics, senate, Voting | 1 Comment
Print This Post
As if we needed any further evidence of why the old boys network, if it ever functioned to help anyone is the least functional model of networking now, Maureen Dowd says it all in her column, "Eraser Duty for Bart?"
An excerpt but please, read the whole thing:
We might have to bang Bart's head into a blackboard a few times before he realizes that in a moral tug-of-war [regarding right-to-life language] between the sisters and the bishops, you have to go with the gals.

…

For decades, the nuns did the bidding of the priests, cleaned up their messes, and watched as their male superiors let a perverted stain spread over the entire church, a stain that has now even reached the Holy See. It seemed that the nuns were strangely silent, either because they suspected but had no proof — the "Doubt" syndrome — or because they had no one to tell but male bosses protecting one another in that repugnant and hypocritical old-boys' network.

Their goodness was rewarded with a stunning slap from the über-conservative Pope Benedict XVI. The Vatican is conducting two inquisitions into the "quality of life" of American nuns, trying to knock any independence or modernity out of them. Read more
By Jill Miller Zimon at 11:38 am March 21st, 2010 in Abortion, Congress, Democrats, Ethics, Gender, Health Care, intolerance, leadership, Politics, Religion, Scandal, Sexism, Women, Writing, Youth | 6 Comments
Print This Post
Many of you on the ODP Executive Committee know me personally and others know of me, while more don't know me at all.  It is not with an easy mind that I write this because I may very well be in a position some day where I will hope for and perhaps ask for a formal endorsement from your very influential organization.
However, here is what I wrote earlier today on my blog, Writes Like She Talks, in support of what I would truly prefer you do, as the ODP Executive Committee, in the case of the US Senate race, which I desperately want a Democrat to win in November: stay neutral through the pre-primary endorsement process.  Ohio's Democrats will need you so badly in the run up to November, in all our races.  Please, I urge you to please consider the passion that has spilled forth, from Democrats, during this primary season, and understand how an endorsement in this race could jeopardize the amazing force we will be able to tap after the primary, especially if that primary is allowed to be concluded with both amazing candidates, Lee Fisher and Jennifer Brunner, working until the very end to reach each and every voter with their unique messages.
Thank you for your dedication to Ohio and Ohio's Democrats in particular.  With great respect,
Jill Miller Zimon
[then I included the text of this post]
You can write your own letter through this tool.
By Jill Miller Zimon at 6:06 pm March 20th, 2010 in Democrats, Elections, Ohio, senate, Voting | Comments Off
Print This Post
Former Channel 3 anchorman Tim White has filed to run for the 17th House District seat.

White left Channel 3 in December of 2008.

He has homes in Pepper Pike and Wyoming.

He is running as a  Democrat….
I have to tell you – Pepper Pike Council Member Scott Newell – and also former Channel 3 newsman – has said a number of things in relation to our City Council work that I've really appreciated and I'm excited to be working with him. Do not discount the journalist-turned/multi-tasking as politician.
I don't know Tim White, but I definitely wish him the best of luck (he'll have a primary against Cuyahoga County Assistant Prosecutor Kelli Perk) and I hope there's more information forthcoming and, Tom Beres – I can't believe you didn't tell me last night at the NOCCA event! /sarcasm
By Jill Miller Zimon at 9:41 pm February 19th, 2010 in Campaigning, Cleveland+, Democrats, Elections, Media, OH17, Ohio, Pepper Pike, Politics, Statehouse | Comments Off
Print This Post
I certainly can't complain about no female options for Ohio Secretary of State:
About Maryellen O'Shaughnessy here and here
And for good measure, a view from the Right
Honestly, I believe this race is going to boil down to how to keep Jon Husted out of that office.  He has been so political and so disingenuous regarding the entire "where does he live" thing, again, it's like with Bill Mason (seriously, how many times are you really okay with accepting an elected official who is a law enforcement professional to say he wasn't aware of some ethically debatable behavior or outright illegal condition and still feel it's okay for him or her to go on in that law enforcement job?): Do they really fail to see how so many Ohioans see them and their circumstances? Read more
By Jill Miller Zimon at 6:16 pm January 30th, 2010 in Campaigning, democracy, Democrats, Elections, Ethics, Government, Jennifer Brunner, Ohio, Politics, Statehouse, Women | 2 Comments
Print This Post
Yes, I would vote for her if I was eligible to vote in Massachusetts.  And yes, I do expect she will win. I could be wrong – wouldn't be the first time (I wanted Joe Biden in the 2008 primary), but that's my prediction.
Regular readers can guess why:
I'm a reliable left of center voter except on a few issues (I vote against casinos and am very independent when Israel is involved, rarely going into the move all Israelis to Siberia territory but also reliably against settlement expansion).
And Scott Brown is an untenable option for me just on the basis of his positions on pretty much every single issue that matters to me: Read more
By Jill Miller Zimon at 8:00 pm January 17th, 2010 in Campaigning, Congress, Democrats, Gender, Government, Hillary Clinton, leadership, Politics, Predictions, senate, Sexism, Social Issues, Voting, Women | 15 Comments
Print This Post
Pale male.  Over. And over. And over.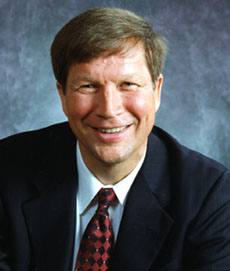 With all the shuffling that's happening, why are names, and faces, of same old, same old coming up?  Where are the women? I know they exist. What is preventing their names from surfacing to the level of statewide office?  Will women surface to replace Matt Dolan or Mark Waggoner? The Ohio GOP said there'd be new faces in 2010 – but that seems to be only by the strictest of definitions. Read more
By Jill Miller Zimon at 1:02 pm January 14th, 2010 in democracy, Democrats, Elections, Gender, Government, intolerance, leadership, Media, Ohio, Politics, Republicans, Sexism, Statehouse, Voting, Women | 8 Comments
Print This Post
Just received this (and you can read more here):
January 07, 2010
For Immediate Release
Contact: Sarah Saheb, 513-508-4737 (mobile) or sarahsaheb@gmail.com

Decision 2010

Secretary of State Jennifer Brunner or Lt. Gov. Lee Fisher

Who Will Get Your Vote?

Event:     Secretary of State Jennifer Brunner and Lt. Gov. Lee Fisher will come
together at this candidates forum hosted by the Hamilton County Democratic
Women's Caucus, Hamilton County Democratic Party, and Hamilton County
Democratic Forum.

Date:             Wednesday, January 20, 2010

Time:             Doors Open to the Public @ 6:00 p.m.
Start Time @ 6:30 p.m.

Location:     20th Century Theatre
3021 Madison Rd.
Cincinnati, Ohio 45209

Details:    Two Ohio Democratic Party heavyweights will come together in Hamilton
County for their first ever statewide candidates forum. Secretary of State
Jennifer Brunner and Lt. Gov. Lee Fisher will be fielding questions from the
audience in a discussion lead by Cincinnati City Councilmember Laure Quinlivan.

The intent is to educate voters on the candidates' priorities and platforms.
This is not a debate; rather it is an educational forum to deliver candidate
information to the voters in a neutral setting.

Contact:         Sarah Saheb, 513-508-4737 (mobile) or sarahsaheb@gmail.com
Now, if they will live-stream it, we'll be all set. I would definitely live-blog that. Okay, yeah – no – I wouldn't unless they tape it or start exactly at 6:30pm and end by 7:30 because folks, that my first City Council meeting of my term (next week I'm sworn in and there's a meeting of the whole kind of thing at the Road & Safety/Finance & Planning meeting, but 1/20 is the real deal at 8pm).
Okay – let's see how techie Hamilton County's Dems will get so I can be mobile and follow for as long as I can.
By Jill Miller Zimon at 11:05 pm January 7th, 2010 in Announcements, Debates, Democrats, Jennifer Brunner, lee fisher, Ohio, Politics, Primary | 5 Comments