Print This Post
At my age, there just are not that many things about which I can say I'm still a virgin. And now, I've given it up for TED.
So I thought I'd overshare for a bit, given that the sold-out audience was limited to about 700 folks at the Cleveland Museum of Art's Gartner Auditorium. That leaves thousands of TEDxCLE virgins remaining, all of whom deserve to hear, first-hand, if it was everything I'd hoped for.
Short version: If I hadn't stopped smoking cigarettes nearly 22 years ago, I would have had one when the event ended.
Long version: There are so many ways to slice and dice this, and I'm an overthinker as it is, so let's do it like this:
By Jill Miller Zimon at 8:03 am April 24th, 2012 in Cleveland+, CuyahogaCounty, Diversity, Energy, Ohio | Comments Off
Print This Post
Stefanie Penn Spear is a resident of Chagrin Falls, a small business owner, mother of three and Founder and Executive Director of the soon-to-be launched 24/7 print and online news outlet about the environment, EcoWatch. I first learned about Stefanie after reading an excellent column she wrote that was published in both the Chagrin Valley Times and the Chagrin Solon Sun.  In the column, she explains the natural alliance between business and the environment – two things about which she knows more than most people.  In this exclusive interview with me, Stefanie details both the spark that ignited her dedication, and steps all of us can take to kindle the sparks and create sparks in others.
Please read the full post at Moms Clean Air Force.
By Jill Miller Zimon at 7:24 am October 23rd, 2011 in activism, Cleveland+, Economy, Energy, Environment, leadership, Ohio, Resources, Science, Women | Comments Off
Print This Post
On the heels of the release of Mothers' of Intention: How Women and Social Media Are Revolutionizing Politics In America (disclosure: there's an essay of mine in there), I interviewed author, journalist and political pundit, Joanne Bamberger, for Moms Clean Air Force.  Please read the full post here in which Bamberger makes a clear case for the role mothers have in changing our world.
By Jill Miller Zimon at 2:32 pm October 1st, 2011 in activism, Energy, Environment, leadership, Moms Clean Air Force, Politics | Comments Off
Print This Post
Stefanie Spear's EcoWatchOhio has an excellent post about the Beyond Coal group here.  It appears to be a direct result of New York Mayor Michael Bloomberg's commitment to clean air, with his recent $50 million gift to The Sierra Club. You can read more about their meeting this evening here. The basics:
Location
By Jill Miller Zimon at 2:33 pm September 27th, 2011 in activism, Energy, Environment, Health Care, Moms Clean Air Force | Comments Off
Print This Post
There's an awful lot of news grabbing attention this week but in that bustle, please do not ignore or lose sight of the TRAIN Act which needs to be defeated in the U.S. House tomorrow. The threat to us is so strong that even the Obama administration has threatened to veto it if it makes it through Congress.
The TRAIN (Transparency in Regulatory Analysis of Impacts on the Nation) Act would "…mandate new interagency economic analyses of EPA rules and delay two major air pollution regulations by years."
You can read a lot more about how foreboding it is in any one of these posts:
TRAIN Act – Can A Quiet Prayer Protect Our Planet?
The TRAIN Act Is On The Wrong Track
Polluter TRAIN Act Headed For Our Children
Mom's Clean Air Force has a petition on its own site which you can support by going here, and there is also a TRAIN Act petition up on the Care2 petition site. With a Friday morning deadline before the House votes, please go read the petition and consider signing and sharing it, through tomorrow morning.
- Posted using BlogPress from my iPad
By Jill Miller Zimon at 10:12 am September 22nd, 2011 in coal, Energy, Environment, Moms Clean Air Force, Politics | 1 Comment
Print This Post
I will never forget when this man-made catastrophe occurred. I was a newcomer to Twitter but had several trusted journalist friends who were already tweeting. One such friend, the highly regarded Amy Gahran, along with me and a few others, noticed tweets coming out about an enormous failure at a coal or fly ash repository in Kingston, Tennessee.
The big issue? No one was covering it. This was December 2008 and the organized tweeting of terrorist attacks and natural disaster was still somewhat unusual and rare. But Amy and I and others were transfixed by the human tragedy unfolding in what many would say are truly unforgotten areas with somewhat in invisible populations of people living on the edge and living off of an industry anchored by coal and energy consumption. Amy wrote this excellent post about the situation.
Although the spill eventually got the attention it deserved, like many disasters, the coverage is short-lived and the memories of it in most Americans minds fade even more quickly. I actually continue to follow it through my Google alerts specifically to avoid that but even so, I don't blog about it nearly often enough.
One of the most recent news items I received via the alerts revealed the alarming amount of money being spent (let alone yet to be spent) to clean up the disaster's effects. According to this article, "TVA at crossroads as it decides future of Bellefonte nuclear plant":
Cleanup from a December 2008 calamity at TVA's Kingston coal-fired plant, which sent a mountain of damp ash cascading across fields and yards and into the Emory River, is costing about $1 billion.
Consider, however, that this tragedy was only three years ago. How much more will it cost, and what would it have cost to prevent that disaster – by either reducing the reliance on coal or regulating coal ash or enforcing better retaining mechanisms for the sludge?
Blogging about the Moms Clean Air Force, has convinced me that there is no question that the debate about which energies we should be using, developing and investing in – all of which should be done with an eye toward supporting our environment – is only going to intensify as time goes on.
Likewise, the focus on costs, including the cost of preventing exceedingly expensive consequences of our energy choices, must continue. This is exactly what supporting stricter clean air standards is about. Rather than spend the billions we are spending on treating people with asthma, neurological problems, lung disease and heart disease, let's clean up the polluting coal plants–do the best we can with coal, until we can stop relying on it entirely. As New York Mayor Michael Bloomberg has said, "Coal kills people everyday."
Given those realities, I hope you will please join the MCAF and help keep people apprised of these critical issues that affect all of us. We must not allow any rhetoric or special interest-driven argument obscure facts like those from the Harriman spill: one billion dollars – just spent on clean-up.
No way, no how is that cost-efficient. We have got to be able to do better. And making sure we continue to keep this information in the public dialogue is a huge part of the doing better.

By Jill Miller Zimon at 10:55 am August 15th, 2011 in coal, Energy, Environment, Moms Clean Air Force | 1 Comment
Print This Post
So I'm sitting there eating my lunch during the Andrea Mitchell Reports hour (seriously, I work my lunch around her first 30 minutes or so if I can arrange it) and right at the beginning of the show, when it cuts to a commercial, this is what I see:
If ever a video deserved to go viral, it's this one, don't you think!? It is one of the most effective cause commercials I have seen in a very, very long time and it dovetails precisely with my work on behalf of the Moms Clean Air Force (an effort to highlight the incredible damage dirty air does to our kids and us, and the imperative we should all feel in supporting the EPA's efforts on behalf of clean air).
Naturally, I wanted to know who was behind the ad.  It resides at the URL for Clean Air Saves Lives, but the final seconds of the ad and a tagline at the very bottom of that website reveal that it's American Family Voices, a group started in 2000 by none other than Mike Lux (he currently serves as the group's president).  From their mission statement:
American Family Voices was founded in 2000 to be a strong voice for middle and low income families on economic, health care, and consumer issues. Since our founding, we have educated the public and pushed for legislation on a number of vital issues to make American families more secure…
If that doesn't involve clean air, nothing does, right? On their media page, you can see the other very poignant short videos they've used to engage, inform and activate people. Read more
By Jill Miller Zimon at 4:24 pm July 25th, 2011 in Campaigning, Energy, Environment, Health Care, Media, Moms Clean Air Force, Politics, Science, Utilities, Women, Youth | Comments Off
Print This Post
Stefanie Spear, a resident of Chagrin Falls, owner of Expedite Renewable Energy and founder of EcoWatch, got her essay, "Why I'm Going To Washington" (posted here on Green City Blue Lake – a great NE Ohio blog) published in both the Chagrin Valley Times (with the headline, "Clean air is paying off") and in the Chagrin Solon Sun (with the headline, "Clean Air Act has benefitted small-business owners and economy") this week. Although it's not available at the websites of either of those long-time local publications, they did print the piece in full and so you can read it, in full, at the Green City Blue Lake link above.
After you read some of those links, you will see – this is not pie in the sky stuff about making money from caring about the environment and energy.  She is one serious, accomplished doer.
I'm very grateful for Stefanie's piece because so many times, we – writers especially – feel as though we work in isolation. And while we make contacts all the time, whether online or face to face, still, advocating for hot button issues requires a confidence and a persistence that is sustained by passion but is absolutely fortified by knowing that there are others doing it too. Read more
By Jill Miller Zimon at 6:13 pm July 22nd, 2011 in Business, Cleveland+, Economy, Energy, Environment, Media, Moms Clean Air Force, Science, Women | Comments Off
Print This Post
I first spotted this on Progress Ohio's blog, where they ask, "AEP: How Many Lives Are Your Polluter Profits Worth?:
Join the on-the-ground fight against AEP's outrageous dirty air bill, which would block life-saving clean air standards and cause 17,000 premature deaths every year! Over the next couple of weeks, we will be organizing local events in Columbus to increase the pressure on the big polluter.

"Ask What is Your Number?" Day of Action

Date: Thursday July 14th Time: 10am – 11am

Where: AEP Headquarters, 1 Riverside Plaza (Marconi and Long)

Meet: North Bank Park (Neil Ave and Spring St)

What: After a short walk from North Bank Park, we will have a press conference/ demonstration asking AEP "How many is too many"?

Join us on Thursday to support clean air in Ohio and nationwide! Banners and signs will be provided.
Read more from the Environmental Defense Fund at their Ask What's Your Number site.  They've got sample tweets you can post including:
17k premature deaths from @AEPnews's dirty air bill. How many deaths are ok? #WhatsYourNumber #CleanAir http://goo.gl/hmja1 Tweet this!

@AEPnews's Dirty Air Bill = 240k asthma attacks and 17k premature deaths. Acceptable? #WhatsYourNumber http://goo.gl/hmja1 Tweet this!

No advanced pollution controls on 40% of @AEPnews's plants. How many lives is that costing? #WhatsYourNumber http://goo.gl/hmja1 Tweet this!
And they've also posted this PSA – warning, it features a child on a breathing device and is not easy to watch or listen to – as a mom with a child who has reactive airway disease, I feel it very viscerally:
Please remember, the deadline to submit comments on the new Mercury and Air Toxics rule has been extended to August 4. If you haven't already done so, you have through then to email the EPA and show your support for the rule. And, of course, you can join the Moms Clean Air Force to help fight for clean air for our kids anytime. Every voice counts and is needed. Thank you.
By Jill Miller Zimon at 6:19 pm July 13th, 2011 in Announcements, Energy, Environment, Health Care, Moms Clean Air Force, Politics, Science, Women, Youth | Comments Off
Print This Post
The new rule replaces a similar Bush administration regulation that was struck down by a court that deemed it too lenient. The new rule will cut almost 2 million more tons of pollution per year than the Bush administration program.

States from Texas to New York will have to slash 70 percent of sulfur dioxide emissions and 50 percent of nitrogen oxides from power plants, compared with 2005 pollution levels.

Scientists say the fine particles and ozone from these plants contribute to deadly heart and lung failures.

The agency estimates the rule will be so potent that within three years, it will prevent as many as 34,000 premature deaths each year.
I would hope that Michele Bachmann and others who deploy aggressive rhetoric in the name of being pro-life or even loving the smell of emissions can find a way to support an effort like this one, but I'm not holding my breath, no pun intended. They should be sure to look at the interactive map and data (as well as this more static but simple depiction) that show just how many lives are at stake and where.  Additionally: Read more
By Jill Miller Zimon at 2:11 pm July 9th, 2011 in coal, Economy, Energy, Environment, Moms Clean Air Force, Science, Utilities, Youth | 1 Comment
Print This Post
Each of my Moms Clean Air Force posts includes a reminder that asks you to please consider joining the Moms Clean Air Force and help fight for clean air for our kids. I remind you, as I so often do in even my city council work, that every voice counts and is needed.  But now, this will be the last call for you to email the EPA and show your support for the new Mercury and Air Toxics rule because you have just through July 5th to do so.  It certainly would be a patriotic thing to do over this holiday weekend, and I'll thank you in advance.
If you're wondering, just how big is this Mom's Clean Air Force thing, in my opinion, it's pretty darn big when you look at who is blogging on behalf of the effort. Frankly, it's a pretty intimidating group of voices, both in terms of their writing, their passion, their credibility and their longevity as voices, particularly in print but also online and as speakers.  Here's a sample of their posts, all from just this week but we've been doing this since late March: Read more
By Jill Miller Zimon at 10:59 pm July 1st, 2011 in Debates, Energy, Environment, Government, Moms Clean Air Force, Politics, Science, Social Issues, Tech, Utilities | 1 Comment
Print This Post
I'm not in that group, but it is those who are that seem to be the most willing to ignore anything good that does derive from what seems like almost any quantity of regulation of almost anything.
Where's this observation of mine coming from? It really became highlighted for me in a thread about clean air regulations that got consumed by the philosophical differences related to how we prioritize what is important to us. The example comes from this post at The Moderate Voice where I've been co-blogging for years as an example.  Just read through the comments.  (I know several of the regulars and we have acceptable online rapports that have developed over years, so you can stick to considering the content of the arguments made, as opposed to anything that might seem kind of personal.)
I don't think that the back and forth there is atypical at all in terms of how those who are prone to see matters in a binary way apply that to the topic of government regulation.  In fact, I think it reflects that type of vision extremely well.
By Jill Miller Zimon at 8:30 pm June 24th, 2011 in Business, Energy, Environment, Ethics, Government, Illness, Law, Moms Clean Air Force, Politics, Science, Social Issues, Utilities, Youth | 3 Comments
Print This Post
It's hard to know where to start, as a mother of three kids under 18, one of whom has a recurring respiratory problem whenever he gets a cold, and living in a state that gets an overall F in clean air, when it comes to how universally savage the Republican presidential hopefuls are toward the Environmental Protection Agency.
If you missed the news, here's a breakdown of how each of seven candidates addressed environment and energy issues in this past Monday's Republican presidential primary debate in New Hampshire. (Note: it's from a blog called Energy & Capital, and you can read about the editors of it here.) U.S. Representative and presidential primary candidate Michele Bachmann, had the most choice words. Her solution to all our problems that she deems are connected to regulation? She demands that we start with changing the name of the agency from "Environmental Protection Agency" to "Job-Killing Organization of America."
Hmm. Really? A name change? Well, I get the obsession with the image is everything thing, but I think she's going to have to do a whole lot more research, analysis and formulating before she's going to convince anyone that a name change is going to make a difference.
So, what information might she need to check out before she stands by this literal kiss of death policy position of hers? Read more
By Jill Miller Zimon at 9:46 pm June 17th, 2011 in Business, Campaigning, conservatives, Energy, Environment, Ethics, michele bachmann, Moms Clean Air Force, Politics, Republicans, WH2012, White House 2012, Women, Youth | 6 Comments
Print This Post
Those children's drawings and many more can be found here and here, courtesy of Ohio Citizen Action.  The posts are titled, "Children's Drawings for Duke Energy."  And while the images illustrated by the children reflect their awareness about the air quality around them, thanks to a 2008 USA Today multi-part, multi-media series on air quality around school buildings, findings are now coming out that highlight how those industrial pollutants endanger schoolchildren.  The premise of the 2008 articles:
By Jill Miller Zimon at 11:03 pm June 10th, 2011 in Energy, Environment, Health Care, Moms Clean Air Force, Ohio, Parenting, Politics, Social Issues, Utilities, Youth | 1 Comment
Print This Post
Last week, Sarah Palin declared her love for the smell of emissions. But what if she had to live, literally, in that smell and in those emissions, everyday, all day, for all of her child and adult life? And her children had to as well?  This is no hypothetical: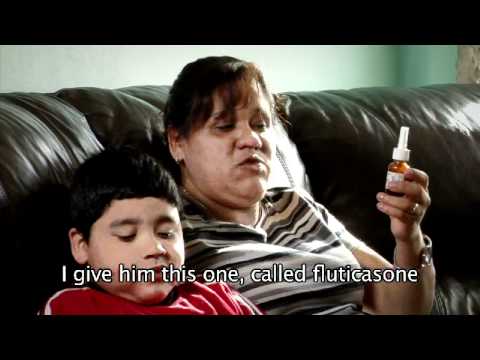 Be sure to take a look at the myriad companies who supported that video, and the effort to reduce that smell and those emissions, and clean up our air.
To amplify what it is to live with the smell of emissions literally in your face, let me tell you about my experience being a chaperone last week for a field trip to Greenfield Village – the other half of which just happens to be the Henry Ford Museum, an outstanding place that celebrates a tremendous amount of progress in our country, but several of those innovations include serious emission-eliciting & polluting vehicles: Read more
By Jill Miller Zimon at 10:10 pm June 5th, 2011 in Energy, Environment, Government, Moms Clean Air Force, Politics, Resources, Tech, Transportation | 3 Comments
Print This Post
So maybe you thought that having Lisa P. Jackson, Administrator of the Environmental Protection Agency, on The Daily Show would be quite the highlight of the week:
But running a close second? The EPA's three public hearings on mercury rules, one each in Atlanta, Philadelphia and Chicago (you can listen to audio of some of the testimony here). Reports indicate that they were all exceedingly well attended. From Business Week in regard to the Philly hearings:
Several hundred people, from environmentalists and physicians to mothers and fishermen, testified before a panel of federal environmental officials in Philadelphia on Tuesday to urge the passage of proposed new standards to limit the amount of air pollution that coal-fired power plants can release into the atmosphere.

The Environmental Protection Agency listened to hours of public comment Tuesday on rules to curb emissions of mercury, arsenic, lead, nickel, chromium and acid gases from coal-fired plants. Testimony was mostly in favor of the regulations, which proponents said will reduce airborne toxins that contribute to respiratory illnesses, birth defects and developmental problems in children.
And from the Chicago Tribune on the city's hearings:
By Jill Miller Zimon at 10:13 pm May 27th, 2011 in Energy, Environment, Moms Clean Air Force, Politics | 1 Comment
Print This Post
This morning, I had coffee with a friend who is a mom, a lawyer and a constituent of mine. She also happens to be a woman who, with a group of other women who had supported John Kerry in Ohio only to see his candidacy fall short, formed what is now what I would consider to be the preeminent women's caucus in our region if not our state, the Cuyahoga Democratic Women's Caucus.
Although she is perpetually, like so many of us, in the midst of several other very time-sensitive situations that demand her attention, we made ourselves find time to sit down together to talk about an issue that is identical to what I believe the Moms Clean Air Force is all about: getting people to care, notice and take action, at whatever level they can muster, in regard to issues we believe are critical to not only our quality of life, but our children's and our children's children's quality of life. For my friend and I, this issue is getting women into public service, politics and positions of leadership.  And equally vital to me is the MCAF end goal of taking action and moving others to take action in order to guarantee no backsliding and only forward motion in protecting our environment, primarily in the MCAF case, clean air.
How do we do this, my friend and I asked – how do we get women to care about politics, let alone consider running for office? As we were trying to brainstorm (in between getting sidetracked onto a number of other topics that excite us), it occurred to me that this question is very similar to the questions we ask ourselves in the MCAF effort: what can we tell you that will compel you? Read more
By Jill Miller Zimon at 9:18 pm May 20th, 2011 in activism, Energy, Environment, leadership, Moms Clean Air Force, Parenting, Politics | 1 Comment
Print This Post
Last week, Earth Day commemorations included a listing of the "most green" and "least green" states. As I wrote then, Ohio won the gold – or tarnished – ring and was named the most least green state in the country. Yippee.
Now comes the American Lung Association's annual State of the Air report for 2011. The Columbus Dispatch reports that, relatively speaking, there's been some improvement:
Heidi Griesmer, an Ohio Environmental Protection Agency spokeswoman, said the bad smog grades don't reflect the region's steady improvement in air quality. Mandatory pollution cuts at power plants, cleaner fuels and lower-polluting cars are driving the reductions, she said.

The bad smog grades are due in part to research indicating that even lower concentrations pose health risks. The U.S. EPA is expected to propose a tougher smog standard this year, and central Ohio is expected to fail that, too.
But when you look at the grades and information for all of Ohio and for my region, Cuyahoga County, it's impossible to ignore the miserably low expectations we've set if these grades are an improvement.  The Plain Dealer, the paper of record in NE Ohio, says as much not only in its headline, "Lung Association annual air pollution report marks improvement, but air still poor in Cleveland, U.S.," and amplifies that sentiment in the article: Read more
By Jill Miller Zimon at 9:25 am April 28th, 2011 in activism, CuyahogaCounty, Energy, Environment, leadership, Moms Clean Air Force, Politics, Science, Utilities, Writing, Youth | 4 Comments
Print This Post
A week ago, I appeared on the local weekly television roundtable, Feagler & Friends. It unpacks local and national issues as they affect us in Northeast Ohio.  (You can see the show here.)
One of the topics we tackled revolved around an energy company's effort to get consumers to switch to compact fluorescent lighting or CFLs.  But the question wasn't related to the resistance we're hearing about in regard to their use generally speaking.  Rather, the concern we discussed was whether the mercury in the CFLs proposed enough of a risk, if and when the bulbs break or must be disposed, to outweigh their benefit.
As I wrote here before the show, the answer is an unequivocal no: the risk does not outweigh the benefit and there are safe, orderly ways to manage disposal and breakage.  Again, you can go here to learn all about them. Furthermore, the Environmental Defense Fund has specifically noted that the use of CFLs reduces our reliance on and therefore the mercury-laden, polluting output of coal-fired power plants.
Sadly, even with this corporate effort at changing our electricity consumption habits, the state of Ohio came in dead, pun intended, last in this week's Earth Day ranking of the Top 10 Most and Top 10 Least Green States. Skip the drum roll, read and weep: Read more
By Jill Miller Zimon at 7:10 pm April 23rd, 2011 in employment, Energy, Environment, Moms Clean Air Force, Politics | 4 Comments
Print This Post
Ohio! That's what.  But not through any simple word association game you've ever played.
First, as I wrote earlier today, I was a panelist on Feagler & Friends and one of the topics we discussed was described as follows:
Compact Fluorescents Return—FirstEnergy is again flipping the switch on a CFL give-away that was a public relations disaster two years ago.  The company is delivering up to six energy-efficient bulbs to customers who ask for them.  Customers are paying for them through a rate increase whether or not they receive bulbs.  Compact fluorescents deliver light at a fraction of the energy cost of incandescent bulbs and they tend to last longer.
Can I tell you how excited I was when I learned that the real issue we were going to address was the mercury in CFLs and the precarious situation that creates should one break and also when you finally have to dispose them? I was very excited, because through my writing for the Environmental Defense Fund, I've been learning so much more about the health risks and dangers mercury – and about the role alternative energy sources play.
As much as change can be a bother for almost anyone, especially when you're simply used to the way something has been – like the light coming from a lightbulb, the real potential bugaboo with CFLs lately has been how to dispose of them and how to clean them up if they break. Why? Because of the mercury they contain. Read more
By Jill Miller Zimon at 5:21 pm April 15th, 2011 in coal, Energy, Environment, Health Care, leadership, Media, Moms Clean Air Force, Ohio, Politics, Utilities | 2 Comments