Print This Post
Don't take the Plain Dealer's word for it when they write a critical editorial, "Walling off the public from the right to know" about the expansion of topics that our electeds can discuss behind closed doors. Consider how the Citizens for Responsibility and Ethics in Washington (CREW) has named Ohio Governor John Kasich as one of the "Worst Governor's In America."
Why?
In February 2011, Gov. Kasich replaced Ohio's Department of Development with JobsOhio, a private non-profit exempt from public record laws. Gov. Kasich's administration resisted efforts by the state auditor to procure JobsOhio's financial records, leading to a subpoena. JobsOhio ultimately complied, but Gov. Kasich later fast-tracked a bill to strip the state auditor's authority to examine the records.
You can read about the state legislators who support shielding public dollars from public scrutiny helped the bill race through the Ohio House and Senate here.
And then there's the Integrity Index which placed Ohio at 40th. Look at Ohio's placement on matters like public records, open meetings and whistleblower protection. How depressing.
At dinner tonight, my voting-aged son asked me what I could say I've accomplished since I've been on Pepper Pike City Council. And I can say, unequivocally that our work is more open, accessible and transparent – by far – than when I got on to Council. A culture of "need to know basis" of providing information has been replaced with a default of placing it online as soon as available. Now, I'm always pressing for more but there is unquestionably far greater public access to far more public information than when I ran four years.
Not only can't our electeds in Columbus say that – many of them specifically vote to decrease that access. The Columbus Dispatch wrote, "A Better Government Association study paints Ohio as a backwater when it comes to government integrity."
We can do so much better.
By Jill Miller Zimon at 7:47 pm July 18th, 2013 in OhioHD12, Statehouse, Transparency | Comments Off
Print This Post
Thought for the weekend: Maybe we're hearing people drop literary equivalents of bombs – shiny distracting explosive objects – in the midst of debates about complicated issues precisely because the issues are so complicated. And isn't it easier to follow the shiny object and debate that? But if anything, we should note those explosions as red flags that tell us 1) just how critical it is to keep our focus on the issue and 2) just how critical it is that we hear each other, work toward and achieve solutions. Dropping shiny explosive objects into tough discussions is a tell about a lack of interest in getting to a solution. Know it, call it out and get back to the discussion that needs to be had. I just so happen to know a place where that's exactly the mission.
By Jill Miller Zimon at 9:19 pm February 1st, 2013 in Education, Government, Ohio, Transparency | Comments Off
Print This Post
From the inbox:
By Jill Miller Zimon at 7:40 pm January 23rd, 2013 in Government, Pepper Pike, Regionalism, Transparency | Comments Off
Print This Post
Pinterest has not category for political subdivisions or federal agencies, but that's not stopping government entities from joining the newest social media darling, and a tool used by a very desirable segment of the electorate – women. From my post:
The Obama White House is no stranger to the tools of civic engagement. Its social media hub page, titled "Engage and Connect," offers easy access to its Twitter, Facebook, YouTube, Scribd, Flickr, Slideshare, LinkedIn, FourSquare and even GitHub accounts.

But the new kid on the block, Pinterest, is so new to the White House that it doesn't yet have a space or icon there even though the White House started pinning a month ago. Reportedly, they started with this very visual tool because they see themselves as wanting to "make this the most open White House in history." Let's hope they remedy the absence of the "P" icon soon since, as you'll see below, Pinterest appears to be 2013′s black for the public sector. There's even hope that the Pinners That Be might be forced to include a "Politics" category, currently still absent from its pre-set list from which subscribers can choose.
Read the full post here.
By Jill Miller Zimon at 8:15 am January 15th, 2013 in Government, social media | Comments Off
Print This Post
Please read the full post at the Civic Commons (and add to the conversation) but here's the teaser:
If someone is offering to send me to Seattle, Washington to attend a four-day conference dedicated to talking and cogitating, does anyone who knows even the remotest thing about me believe I would ever say no?
Precisely. With a blog called, Writes Like She Talks? Yeah. No.
And so it was that I spent October 11 through 14 in the Pacific Northwest at the 5th National Conference of the National Coalition for Dialogue & Deliberation. Being an itinerant backgrounder, before heading out, I dedicated a good chunk of time to researching the sessions, speakers and attendees, as I tried to assess whether my perception that I'd be among rooms full of kindred civic engagement enthusiasts would be borne out.
Within a very short time of reviewing the materials, my anticipation of the conference developed into almost a hunger for being among others who "get it." Organization after organization listed included words like "civic" "democracy" "public" "engagement" or some meaningful combination of those words in their names (although initiatives with titles like "Portsmouth Listens" and "New Hampshire Listens" relayed the same notions).
Seriously? I was like a kid in a candy store from even before the pre-conference activities began. And, just as with each of the three formal conference days, there were dueling good options (and I'm not including the Vice Presidential Debate). My highly annotated hard copy brochure tracks my struggles with narrowing the choices as I tried to figure out what to attend and who I wanted to hear and meet and caucus with if at all possible. But here's the way it broke down ultimately:
(Continue here)
By Jill Miller Zimon at 8:29 pm November 2nd, 2012 in Government, leadership | Comments Off
Print This Post
I've always felt that even when I'm disagreeing with people simply because we have different perspectives on the same subject matter, and maybe I'm talking about a lot of people in that "we" and I'm the only one seeing something the way I'm seeing it, it's necessarily because of some flaw in how I'm seeing things – or a flaw in how they're seeing things. It's more, in my view, that I've not explained what I'm seeing in a way that they can see it too – even if they still won't accept it. But I've also always believed that so long as what I was reasoning had reasoning, I didn't have to give up that perspective – even if I compromise on a solution. And in fact, just contributing the different perspective can change an outcome enough to be satisfactory, even if I don't get the full change in alignment with how I see things.
Today, thanks to a very savvy organizational behavior guy I've met through my work with the EfficientGovNetwork, I learned the term, positive deviant (see also positive deviance) and I am absolutely convinced that that's an apt description of the role I often play. It's similar to the notion of disruption, something I also like.
By Jill Miller Zimon at 7:30 pm July 25th, 2012 in Government | 3 Comments
Print This Post
Never heard of collabbing? Here's a teaser from one of my Civic Commons' blog posts. You can go here to read the entire post. It offers a window into what I've been doing for nearly the last year as part of the EfficientGovNetwork, a project supported by the Fund for Our Economic Future and which I've been directing through the Civic Commons.

Over the weekend, I came home from a few hours out with a friend to find my middle-school son transferring files and installing programs from his fairly puny and old laptop to my college-bound son's more powerful and newer one. Curious as to how the former presumably conned the latter into this arrangement, I asked. And the response warmed my kumbaya-loving heart.
"We collabbed." Pronounced like, "co-labbed" like the nickname for laboratory, lab, and short for collaboration.
Now where on Earth did a 12 year old get such language to even describe what he'd done!?
By Jill Miller Zimon at 9:46 am July 5th, 2012 in Cleveland+, CuyahogaCounty, EfficientGovNetwork, Government | Comments Off
Print This Post
From MSNBC this morning:
Visit msnbc.com for breaking news, world news, and news about the economy
Read more here.
By Jill Miller Zimon at 1:58 pm March 22nd, 2012 in Ethics, Gender, Government, Health Care, Politics, Republicans, Rick Perry, Transparency, Women | Comments Off
Print This Post
I think, and I've heard from multiple others who also think that Rachel Dissell's front page article today in the Plain Dealer, "Jimmy Dimora trial reveals former Cuyahoga County commissioner's coarse talk about women," does a very good job of putting the information revealed through Jimmy Dimora's trials about how he and those around him treated women in both a local and a broader context.
Definitely check out the cleveland.com comment thread – be sure you're sitting down, even if you're used to the tone they sometimes take on.  And also browse this comment thread on Connie Schultz's Facebook page.
Folks, we have a long, long way to go.  If this cause inspires you, please check out Name It Change It, an effort to catalogue and call out, on a non-partisan basis as you will see from the examples, just how rampant the sexism is, especially when politics is involved.
By Jill Miller Zimon at 2:10 pm February 2nd, 2012 in Cleveland+, CuyahogaCounty, Ethics, Gender, Government, intolerance, leadership, Ohio, Politics, Scandal, Sexism, Social Issues, Women | Comments Off
Print This Post
The last several months have been extraordinarily busy ones for me as I find and hit a groove with my work at The Civic Commons on behalf of the EfficientGovNetwork.  You can check out what Jill built, with some very excellent assistance from the Civic Commons team, here and can join us in person to see what we're working toward this Thursday at an afternoon hour-long City Club Forum:
By Jill Miller Zimon at 4:47 pm January 31st, 2012 in Business, Cleveland+, Economy, Education, EfficientGovNetwork, Government, leadership, Ohio, Politics, Regionalism, Transparency | Comments Off
Print This Post
Last time, however, it didn't hold. Will it today?  And to be clear, we're not talking the gap between how men versus women vote for Mitt Romney or Newt Gingrich. We're talking about the gap between who women prefer between the two candidates.
Citing his combative style and personal life, many women in Florida say they won't support Newt Gingrich in the Republican primary. That gender gap has allowed Mitt Romney to open a commanding lead in Florida over the former Speaker, WSJ's Neil Hickey reports.
This WSJ report covers why, very specifically, the women going for Newt thing in South Carolina won't happen in Florida:
By Jill Miller Zimon at 9:10 am January 31st, 2012 in Campaigning, conservatives, Gender, Government, Politics, Predictions, Social Issues, WH2012, White House 2012 | Comments Off
Print This Post
It was a very fun taping – airs tonight at 8:30pm on WVIZ and again on Sunday at 11:30am. Ohio Channel broadcast info is on the WVIZ page in the sidebar to the right of the blurb:
Prosecutors Lay Out Dimora Indiscretions
Posted Friday, January 27, 2012
Prosecutors Roll up Sleaze at Dimora Trial—week two of the corruption trial of former Cuyahoga County Commissioner Jimmy Dimora brought the most titillating testimony to date. Witnesses told of arranging gambling trips and the services of prostitutes for Dimora.  An FBI agent told of a female public employee trading sex for a job.  A former county employee said Dimora accepted a cash bribe from another job seeker.
By Jill Miller Zimon at 6:17 pm January 27th, 2012 in CuyahogaCounty, Economy, Government, Politics, Scandal, Sexism, Social Issues | Comments Off
Print This Post
One of the things I loved the most about the Meet the Bloggers forums of 2005-2007 was that it let me sit next to and ask questions directly of people like Ted Strickland, Richard Cordray, Jim Petro and Sherrod Brown. Once you have a taste of that, you never want to go back to just writing a letter or placing a call, but alas MTB is no more.
However, into the fray went my colleague, Dan Moulthrop, at the Civic Commons where he is moderating a fantastic online forum with the Cuyahoga County Prosecutor Candidates.  This forum is a SUPERB way to interact DIRECTLY with people who want to be elected to office. They want to be your public servant, you better believe they should be engaging in the public & this forum does that.
Today is the last day so please go read & ask and comment. It's your county and your vote.
By Jill Miller Zimon at 9:07 am January 26th, 2012 in Campaigning, CuyahogaCounty, Elections, Government, Ohio, Politics, Transparency | 1 Comment
Print This Post
Some of us have work to do that we hope really will make a difference in people's lives, short-term and long-term, so I'm working very hard to keep myself from being utterly distracted by the inept field of GOP primary candidates, especially after watching last night's debate in Florida. It's totally like watching a train wreck – you just can't turn away.
But here's my main observation for the day:
To Newt Gingrich: You are not Russell Crowe, the debates are not gladiator matches, NBC is not the Coliseum, but you are a relic.
And good on the local journos who asked excellent questions including one which Rick Santorum totally did not answer (address the risk posed to Florida's tourist industry by offshore oil drilling versus the jobs it could create) and why is it okay for the candidates to court Florida voters with Spanish language materials but it's not okay for the government to provide them with anything in their native language?
That latter question led to a disgusting attempt for the candidates to one-up themselves on supporting the assimilation of all the glorious strands of our society into one.
How on earth does that represent anything other than a denial of liberty, the value supposedly so dear to the conservatives?
We all know how much I hatez the English-only talk.
By Jill Miller Zimon at 8:59 am January 24th, 2012 in Campaigning, Elections, Government, Politics, Primary, WH2012, White House 2012 | Comments Off
Print This Post
From an appearance last week, via this NPR report:
NEWT GINGRICH: We are fully human upon conception because all of the genetic patterns needed are in existence at that moment, and therefore the right should attach at that moment.

[NPR reporter Don] GONYEA: Gingrich also singled out an organization that is public enemy number one for many anti-abortion activists.

GINGRICH: We will defund Planned Parenthood sometime early in 2013.
Oh – if only there were just 57 reasons to vote no on Newt Gingrich.
By Jill Miller Zimon at 5:04 pm January 22nd, 2012 in conservatives, Elections, Government, Politics | Comments Off
Print This Post
This made me cry.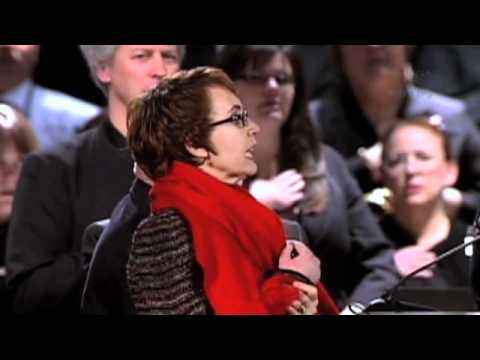 By Jill Miller Zimon at 3:29 pm January 22nd, 2012 in Breaking, Government, Politics, Women | 1 Comment
Print This Post
I'll be blogging for The Civic Commons every Friday and here's my first post, "Government mergers: The wisdom and the waiting."
No surprise, it's about the wills and the will nots – as in, will merge/consolidate/collaborate/partner/share versus the will not merge, collaborate, partner, share.  Please strike up a conversation there – the commentary upon which it's based expresses feelings a lot of folks have expressed. We need to get this all out there so we can move forward.
By Jill Miller Zimon at 5:48 pm January 20th, 2012 in BurbMerger, Cleveland+, EfficientGovNetwork, Government, Ohio, Politics | Comments Off
Print This Post
There's just no other way to slice or dice this, "Israelis Facing a Seismic Rift Over Role of Women."
And there's really no better way to describe it than in the simplest of Hebrew phrases, זה בעיה zeh baaya – it's a problem.
But let's not have a misunderstanding here: the women are not the problem. The way in which supposed teachings are interpreted to require women to be treated are what should be considered to be at issue – not the women in and of themselves just for existing.
The best blog I've read that covers these issues and many others is A Mother in Israel.  She is a wonderful and generous writer – and also happens to have grown up in the USA (she made aliyah a long time ago).
For those who don't know from reading this blog, I lived in Beit Shemesh for a year over twenty years ago and I still cannot believe what is going on there now, although my time in Israel in 2008 showed me how different the Old City was compared to when I was there (far less inviting, IMO). I also have very observant relatives in some of the most observant parts of Jerusalem who were fabulous to me while I was there and I spent a great deal of time in some of the communities discussed in the article.  From my experience and knowledge, a number of the portrayals in the article are accurate, but I'm not living there now so I offer that as a caveat.
What's really kind of sad, for so many societies with portions of their populations acting as though women are "the problem"  – we've been half or more than half your populations for centuries. That people now are making such a stink over us making a stink about how stinky we can be treated at times is, frankly, really stinky.
We've been 50% since Adam and Eve. How did things get so out of balance in the first place?
By Jill Miller Zimon at 6:59 pm January 15th, 2012 in Gender, Government, Israel, Social Issues, Women | 1 Comment
Print This Post
If you didn't hear about it on the radio or television or see it in the papers yet:
Currently, there are six major departments and agencies that focus primarily on business and trade in the federal government.  The six are: U.S. Department of Commerce's core business and trade functions, the Small Business Administration, the Office of the U.S. Trade Representative, the Export-Import Bank, the Overseas Private Investment Corporation, and the U.S. Trade and Development Agency.

Consolidating these agencies along with other related programs will help entrepreneurs and businesses of all sizes grow, compete, and hire, leveraging one cohesive Department with one mission: to spur job creation and expand the U.S. economy.

In his last State of the Union Address, President Obama noted there was more that we must do to give American businesses all they need to succeed. The Federal Government is a maze of Federal agencies with overlapping services and missions, making it difficult for businesses – and especially small ones – to find the assistance they need to export, expand, and hire.
Many rivers to cross, though, as they say.
For those who don't know, my current work is with the Civic Commons EfficientGovNetwork project (do check it out and let me know what you think) – so I'm trying to keep a very keen eye on anything related to such things.
By Jill Miller Zimon at 3:36 pm January 14th, 2012 in EfficientGovNetwork, Government | Comments Off
Print This Post
That certainly is a huge desire on the part of many taxpayers (elected as well as non-), as well as something many taxpayers actually do not want to see (again, elected as well as non-).  Throughout Ohio, communities have examined dispatch configuration as a place to find ways to continue the service but at a lower cost, and hopefully at the same or better service level.  The success of doing that varies as much as the desires to do it or not do it.
What's been your experience?
Here's the article and here's the study. I have not read the study yet, but here are two interesting charts from the article:
By Jill Miller Zimon at 8:46 am January 10th, 2012 in Cleveland+, Government, Politics, Transparency | Comments Off