Print This Post
WARNING: Expletives used.
Here in Northeast Ohio, Monday morning shattered when news of a high school junior shooting several of his schoolmates started streaming into my inbox via news alerts.
At 8:18 a.m., I read: Breaking News: Report: Geauga County Sheriff's Department and OSHP heading to Chardon High School (the original item isn't even there anymore, there've been so many updates)
I didn't have to read another word before saying the trifecta out loud to an empty house, "G-ddamnit. Shit. Fuck."
Even as I write this, my stomach cramps up, my lower lids fill up and I bite my lip drawing in a huge sigh.
I thought that the first thing I'd write about in this post would be about what we know. But ha. Really — just ha. Because I also think about all that we don't know. And what of either category simply doesn't matter?
For anyone wanting to keep up or catch up, so far, the best source for information has been the Cleveland Plain Dealer and you can find all their reports on the Chardon shooting here. I've heard multiple news outlets congratulate them throughout the week, and I'd say they're deserving.
Read my full post here. Many thanks to BlogHer.com for letting me contribute there.
By Jill Miller Zimon at 5:46 pm March 2nd, 2012 in Cleveland+, Courage, Education, Illness, Law, leadership, Ohio, Parenting, Social Issues, Youth | Comments Off
Print This Post
I'm not in that group, but it is those who are that seem to be the most willing to ignore anything good that does derive from what seems like almost any quantity of regulation of almost anything.
Where's this observation of mine coming from? It really became highlighted for me in a thread about clean air regulations that got consumed by the philosophical differences related to how we prioritize what is important to us. The example comes from this post at The Moderate Voice where I've been co-blogging for years as an example.  Just read through the comments.  (I know several of the regulars and we have acceptable online rapports that have developed over years, so you can stick to considering the content of the arguments made, as opposed to anything that might seem kind of personal.)
I don't think that the back and forth there is atypical at all in terms of how those who are prone to see matters in a binary way apply that to the topic of government regulation.  In fact, I think it reflects that type of vision extremely well.
By Jill Miller Zimon at 8:30 pm June 24th, 2011 in Business, Energy, Environment, Ethics, Government, Illness, Law, Moms Clean Air Force, Politics, Science, Social Issues, Utilities, Youth | 3 Comments
Print This Post
Barely two weeks ago, Miami University (of Oxford, Ohio) students were shearing off their hair for testing in order to raise awareness about the dangers of coal production and mercury:
The testing is the latest in the group's efforts to ask Miami to close its campus coal plant and switch to renewable energy.

Miami's plant is located on western campus and uses about 24,000 tons of coal annually.

"We're trying to get the administration to retire the plant," said freshman Dan Ward, a member of the Beyond Coal group.

…

According to the group, "coal-fired power plants emit toxic mercury into our air, where it rains down into our rivers and streams and then makes its way to our bodies via contaminated fish."
And then, this past Monday evening, the president of the university announced plans to phase out the plant entirely by 2025 .  The student group, Beyond Coal, was even given a specific hattip by the university's administration: Read more
By Jill Miller Zimon at 10:44 pm April 7th, 2011 in Energy, Environment, Illness, Moms Clean Air Force, Ohio, Resources, Science | 2 Comments
Print This Post
Thank you to a fairly regular commenter at The Moderate Voice for linking to this New York Times article, "A Fate That Narcissists Will Hate: Being Ignored," on the elimination of Narcissistic Personality Disorder from the upcoming DSM revision.  It's a very well-written article that crystalizes the key differences between people who have a lot of self-love and those who are clinically ensconced in themselves. An excerpt:
The central requirement for N.P.D. is a special kind of self-absorption: a grandiose sense of self, a serious miscalculation of one's abilities and potential that is often accompanied by fantasies of greatness. It is the difference between two high school baseball players of moderate ability: one is absolutely convinced he'll be a major-league player, the other is hoping for a college scholarship.

…

The second requirement for N.P.D.: since the narcissist is so convinced of his high station (most are men), he automatically expects that others will recognize his superior qualities and will tell him so. This is often referred to as "mirroring." It's not enough that he knows he's great. Others must confirm it as well, and they must do so in the spirit of "vote early, and vote often."

Finally, the narcissist, who longs for the approval and admiration of others, is often clueless about how things look from someone else's perspective. Narcissists are very sensitive to being overlooked or slighted in the smallest fashion, but they often fail to recognize when they are doing it to others.
Sigh.  Maybe the Me Decade is coming back.
See also: Sarah Palin Benefits from Insatiable Narcissism, When Will We?
By Jill Miller Zimon at 11:37 pm November 30th, 2010 in Illness, Mental health, Politics, Sarah Palin | Comments Off
Print This Post
Take a look at the Plain Dealer's Metro section today, page B3.  Here are the headlines:
North Ridgeville teen guilty of killing of sex abuser
Brooklyn ex-mayor pleads not guilty in 2008 case [charges involve assaulting a woman at City Hall while the ex-mayor was drunk]
Couple: Boy found beaten, tied to table
Crash: Community staggered by teenagers' deaths [car crash involving 3 teens including one - who crashed into a car pulling out of  a driveway - who has admitted driving with a broken speedometer on a classic Mustang]
Then read this obituary of Alice Miller and this account of her work at Alice Miller, Child Abuse and Mistreatment. It's not just what makes it to B3.
What are people thinking?
Devastating. Just absolutely tears rolling down my cheeks red with anger devastating.
We have failed to inculcate that there were laws to protect animals before there were laws to protect kids and that being a parent involves undertaking the single most grave responsibility there is in this life: raising another human being.
*TO BE CLEAR: It's not the PD's fault that people are committing these acts.  Yes, they choose the news we end up reading, but "but for" people being behind these acts, there wouldn't be any of this to report.  Frankly, if I thought it would keep one person from hurting another and protect one person from being hurt, I'd tell the PD to fill an entire day's edition full of these stories until people rid themselves of every tool of anger, rage, intolerance and lack of a conscience.  If we don't trust that we can make an argument with words to persuade others, I refuse to accept that using violence will reach any preferable result.
By Jill Miller Zimon at 8:26 am April 30th, 2010 in Civil Rights, Crime, Culture, Education, Ethics, Health Care, Illness, intolerance, Law, leadership, Mental health, Parenting, peace, Sexism, Social Issues, Women, Youth | 1 Comment
Print This Post
So reports the Plain Dealer:
Ohio Attorney General Richard Cordray, a Democrat who has taught and practiced Constitutional law, sees no legal merit in the states' claims.

"Nor do I believe in wasting taxpayer dollars to pursue political agendas through symbolic lawsuits," he said.

Mike DeWine, Republican candidate for Ohio attorney general, said he'll file suit against the "Obama-care bill" his first day in office if elected.
Any thoughts on how that's going to play in his campaign lit?
By Jill Miller Zimon at 1:39 pm March 24th, 2010 in attorney general, Campaigning, Health Care, Illness, Law, leadership, Ohio, Politics, Social Issues, Voting | 2 Comments
Print This Post
U.S. Secretary of State Hillary Clinton gave a speech yesterday to commemorate the 15th Anniversary of the first International Conference on Population and Development. That gathering included a total of thousands of delegates from 179 countries.
You can watch the entire presentation here on CSPAN-2 (and it includes remarks by the first ever Ambassador-at-Large for Global Women's Issues, Melanne Verveer as well as Secretary Clinton's remarks) or the 22 minute version with just the Secretary's remarks, courtesy of RHRealityCheck's coverage of the event. I've yet to see a transcription or text of the speech, but here is a near live-blog from The Frisky with quotes for those who, like me, really like to see the remarks in writing.
The first ICPD occurred in Cairo in 1994 and set up goals to be reached in 20 years. Clinton reviewed where we stand in regard to the progress the Cairo gathering envisioned and what must be done to accomplish the goals set 15 years ago.
From The Frisky's steno of Clinton's address: Read more
By Jill Miller Zimon at 11:24 am January 9th, 2010 in BlogHer, Civil Rights, Culture, Government, Hillary Clinton, Illness, leadership, Politics, Sexism, Social Issues, war, Women, Youth | Comments Off
Print This Post
From a source inside the Senate, I understand that the Senate's vote on health care reform will now be at 7am tomorrow morning. (See more here.)
A lot of attention, appropriately, has focused on how women fare under the House and Senate versions. But just in case you thought women weren't organized, didn't care or couldn't be bothered with politics and the economy and the finances behind health care, fahgeddaboutit.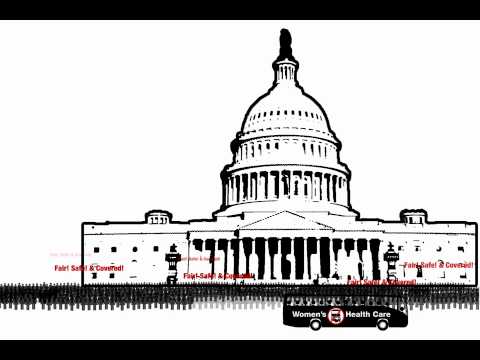 The facts page along at Not Under The Bus makes the site worthwhile and worth your time. There are links and stats to satisfy every level of interest and support your email, letter or call to your house representative or senator.
In their own words, Not Under The Bus is:
a platform for a unified media message that supports and defends women's rights in the national health care reform debate;
a media resource center on women's health and reproductive rights;
a framework to end discrimination against women in healthcare;
a call to action to keep women safe and treat them with respect and dignity.
a reminder that women's health care is central to the health of America;
an aggregator for the many campaigns that women's groups have started to stop the Stupak-Pitts Amendment — the most draconian restriction on women's reproductive rights  since the 1977 Hyde Amendment that stopped federal funding of abortion by Medicaid.
Take a look at this new video by the Women's Media Center that shows how women can take control of the health care reform bill and make sure they are not thrown under the bus by politicians in Washington.

Make sure you are taking your concerns to Congress and telling them that you want pro-choice, comprehensive and affordable health care!

We hope you will watch this video below and share it with friends – don't let women get run over in the battle to pass health care reform.
The conference committee process that will begin after the winter break will be contentious and require every constituent's involvement.  And in that speaking up, do not ever forget that you have a vote – you had it when you used it and you will be able to use it again, and again and again.
And in between? Call, write, email – take action.
By Jill Miller Zimon at 6:58 pm December 23rd, 2009 in Abortion, Congress, Economy, Gender, Government, Health Care, Illness, leadership, Media, Politics, Sexism, Social Issues, Voting, Women | 1 Comment
Print This Post
[CHRIS WALLACE]: What would you tell a woman patient with no particular history of breast cancer what she should do about getting mammograms?

DR. BERNADINE HEALY, FORMER HEAD OF THE NATIONAL INSTITUTES OF HEALTH: I think she should stick with the existing guidelines that come out of the medical professional organizations and have been in place for a long time, which is start your screening at age 40; if you are concerned about a risk, maybe a baseline of 35; and then — and then have it done every year in your 40s. You might go to every other year in your 50s.

And you and your doctor will decide for how much longer it should go.

WALLACE: So basically you're saying ignore the [U.S. Preventative Services Task Force] recommendations this week.

HEALY: Oh, I'm saying very powerfully ignore them, because unequivocally — and they agreed with this — this will increase the number of women dying of breast cancer. Women in their 40s have a very aggressive kind of breast cancer. They tend to progress fast. And to not screen women in that age group is astounding to me, and it goes against the bulk of individuals who are actually caring for patients. You may save some money, Chris, but you're not going to save lives.
Her opinion on the role/goal/composition of the Task Force:
This particular task force has been in existence for about 25 years and its focus is on public health, modeling of health policy and economics.

It does not have people who are experts in hands-on patient care, for the most part, and on oncology or even in breast cancer or cervical cancer. It gets information from those groups, but it ultimately comes up with models.

You know, Chris, there's really been no new information here. It is a different way of looking at the same problem. Their perspective is if you can cut in half the money we're spending on screening for breast cancer and lose only, you know, maybe 10 percent, 20 percent of the benefit, that's a good tradeoff.

A doctor who is responsible ethically for their individual patient would not make that tradeoff.

…

This is not the voice that medicine has used that focuses on the individual patient rather than the good of society. And even if they included the other groups, like the obstetricians and gynecologists, and the oncologists, and the cancer society, that would be fine, but they didn't.

The issue here is that we are listening to one voice. And unlike what the secretary said and Senator Stabenow just said, this is not just a recommendation. This is codified in law that this is the group that will be providing information.
The bolded sentences highlight precisely what I've been saying in discussions about this topic – and why I think the tradeoff supported by the guidelines are completely unacceptable.
I appreciate that overall, she did not allow Wallace to drag her into a politicized conversation about the topic.
By Jill Miller Zimon at 12:02 pm November 23rd, 2009 in Culture, Economy, Gender, Government, Health Care, Illness, leadership, Media, Politics, Science, Sexism, Social Issues, Tech, Transparency, Women | Comments Off
Print This Post
See – these are the stories that I dread, that other women who are unhappy with the new guideline recommendation about breast cancer screening dread.  That, under the new recommendations, a 30 year old woman will either not perform self-breast examinations and therefore have something with which they can go to a doctor and ask for more screening, or that if they ignore the new guidelines (which argue against self-examination) and go ahead and do self exams, that when they then go to their doctors and ask for the screening, the doctor will require some ridiculous threshold before he or she will approve or recommend the screening. And that even then, the woman's insurance won't cover it since the guidelines say that it's imperfect and not recommended for women under 50.
That passivity will be approved and routine.  That women will not trust themselves to know their body, that they will not bother because the system does not want to bother – because the system is so concerned about the harm of anxiety and over-biopsying.
I've read the guidelines, the reports and the very carefully worded explanations written by women I trust and admire.
But I am trusting my instinct on this and I am telling you – disapproving of self breast-examination and suggesting that women will have to walk in with such a threshold of concern for what they're feeling about their body absolutely makes me irate at the thought of what a set back this is for women – for humans, for patients – to be in control of their health.
And the utter disregard for the human toll these illnesses take on everyone around the one diagnosed with the breast cancer.
Anxiety sucks. I've been there done that for years with shadows on films and MRIs that required additional testing.  And while I have a "family history" we don't have the gene.  My Gale score isn't high enough to get me into most clinical trials.
From the New York Times:
While many women do not think a screening test can be harmful, medical experts say the risks are real. A test can trigger unnecessary further tests, like biopsies, that can create extreme anxiety. And mammograms can find cancers that grow so slowly that they never would be noticed in a woman's lifetime, resulting in unnecessary treatment.

Over all, the report says, the modest benefit of mammograms — reducing the breast cancer death rate by 15 percent — must be weighed against the harms.
Screening in the 40-49 decade results in a 15% reduction in fatalities? I'll take that over reducing the harm of anxiety and overbiopsying anyday.
By Jill Miller Zimon at 9:52 pm November 19th, 2009 in Culture, Ethics, Gender, Health Care, Illness, leadership, Mental health, Politics, Research, Science, Sexism, Social Issues, Women | 5 Comments
Print This Post
A few updates/notes:
1. Buckeye State Blog was indeed the first (and only one of two Ohio political blogs anywhere on the spectrum) to write about the case, Allen v. totes/Isotoner Corp.. On that day, I did pass its link on through women-focused listservs and it has been picked up since then, including on Change.org's Friday Femme Fatale round-up – many thanks.
2. The decision came out just as OSU's Institute on Women, Gender and Public Policy released a report on how poorly Ohio is doing vis a vis women.
3. That Danielle blogs here about her exchange of emails with totes (yes, small T) regarding the Allen case.  For those catching up, this case says that breastfeeding does not constitute part of pregnancy and therefore is not protected under Ohio's pregnancy discrimination law, since, you know, breastfeeding isn't part of pregnancy.
4. Danielle then goes even further in this post, digging in and discussing the lower court opinions, facts and then the Ohio Supremes' abject failure to deal with biology.
5. You can read the opinion, but especially please read the dissent by Judge Pfeifer.
6. As a lawyer, a social worker and a mom who worked through all three of her pregnancies and pumped at work during two of them whenever I needed to within reason, including in airport bathrooms and during conference sessions when my mother would bring my infant to me, I have to tell you – there is almost nothing totes could say that would change my mind regarding how bad a legal decision the all-Republican Ohio Supreme Court made.
I agree that the facts do have relevance and importance, however, it is the crux – this idea that breastfeeding has no connection or not enough of a connection to pregnancy as to be connected to pregnancy discrimination that baffles most people who read the opinion.  It is just a completely nonsensical, impractical and not reality-based reading of the law and life.
Additionally, it is the arguments that Judge Pfeifer raises that should have been asked and answered at the lower court:
Any court's method of analyzing cases should be (1) whether the plaintiff stated a cognizable cause of action and (2) whether the facts of the case support the alleged cause of action. It is unclear why, on this question of great general interest, this court has embarked on a backwards analysis, letting stand the appellate court's holding that LaNisa Allen was fired for leaving her post without permission rather than for pumping her breasts in the employee washroom, thus leaving unanswered the question of whether she even asserted a cognizable cause of action. The trial court proceeded properly, although its conclusion was
incorrect: it found as a matter of law that Ohio's pregnancy discrimination laws do not apply to protect breastfeeding mothers once their babies are born. It did as it should in ruling on a summary judgment motion: it gave the benefit of the facts to Allen and ruled on the law.

Somehow, the appellate court lost its way, and this court has followed. In its six-paragraph decision, the appellate court concludes that Allen was not fired for pumping her breasts: "Rather, she was simply and plainly terminated as an employee at will for taking an unauthorized, extra break (unlike the restroom breaks which were authorized and available to all of the employees, appellant included)." Allen v. totes/Isotoner Corp. (Apr. 7, 2008) Butler App. No. CA2007-08-196. The appellate court does not explain why Allen's trips to the restroom outside scheduled break times were different from the restroom trips
other employees made outside scheduled break times. There is no evidence in the record about any limit on the length of unscheduled restroom breaks and no evidence that employees had to seek permission from a supervisor to take an unscheduled restroom break. There is evidence only that unscheduled bathroom breaks were allowed and that LaNisa Allen was fired for taking them. What made her breaks different?

We accept cases not necessarily because of how the result might affect the parties in the individual case, but because of how a holding might affect other persons similarly situated. Ohio's working mothers who endure the uncomfortable sacrifice of privacy that almost necessarily accompanies their attempt to remain on the job and nourish their children deserve to know whether Ohio's pregnancy-discrimination laws protect them.

I would hold in this case that employment discrimination due to lactation is unlawful pursuant to R.C. 4112.01(B), that clear public policy justifies an exception to the employment-at-will doctrine for women fired for reasons relating to lactation, and that LaNisa Allen deserves the opportunity—due to the state of the record—to prove her claim before a jury.
7. So – Ohio state legislators – who is going to be the first to produce a bill to redress this situation?  Or are you really going to make me run for the Ohio House 17th in order to get this done?
8. How many more reminders do we need that we have got to elect more diverse judges to the high court in Ohio?
9. And last but not least, I'll be on Live from the Left Coast with Angie Coiro in about 45 minutes to discuss this case.  You can follow in the live-chat here or you can listen here, or do both.
By Jill Miller Zimon at 8:38 pm August 31st, 2009 in Business, Civil Rights, Courts, employment, Ethics, Gender, Health Care, Illness, leadership, Ohio, Politics, Republicans, Science, Sexism, Social Issues, Statehouse, Voting, Women | 5 Comments
Print This Post
I haven't blogged about the health care debate much.  I've been watching it go by on Twitter, I caught some on cable news last night, I hear it on the radio and read it in the paper.  I even liveblogged it while President Obama was in Shaker Heights. It's nearly impossible to avoid it, to be honest.  
But this evening, the radio had what I think is the most relevant information for right now: a report on NPR called, "Separating Fact From Fiction In Health Care Debate." The piece centers around the St. Petersburg Times' PolitiFact operation and this key finding:
"…much of the dialogue is being set by the critics who are making some very strong claims about this, and when we check them out, we find that many of them are exaggerated or completely false," he says.
Both the NPR piece and the PolitiFact website cover the extent of the false assertions and also point out where claims made by proponents, including President Obama, are also wrong.
One of the most egregious errors is the critics' claim that abortions will be funded.  And the prime critic is none other than Ohio's own John Boehner, Republican representative (OH-8) and House Minority Leader. Read more
By Jill Miller Zimon at 8:09 pm August 7th, 2009 in Barack Obama, Congress, democracy, Economy, Government, Health Care, Illness, leadership, Media, Mental health, Ohio, Politics, Social Issues, social media | 5 Comments
Print This Post

Read about the book, the teen, the mother, the whole shabang here.  The Orange Schools Foundation, of which I'm on the board, is one of the underwriters and sponsors of the events.
Listen to this morning's WCPN Sound of Ideas broadcast with the mom and son here.
The local deets (note that there are three different events – one tonight at JCU and then one tomorrow and one Thursday, each in different locations):
By Jill Miller Zimon at 3:01 pm March 31st, 2009 in Illness, Media, Ohio, Parenting, Social Issues, Women, Writing, Youth | Comments Off
Print This Post
For those of you banging your head against your bedposts over daylight savings time, just a reminder of what I learned two years ago: George Bush and the GOP Congress didn't bother beating back chambers of commerce that supported the change and benefits the industries that lobbied them hard – industries like golf and outdoor entertainment (think barbecues).
You can read more about it in these sources:
The Reasonsing behind Changing Daylight Savings Time – has an audio interview with author and professor Michael Downing who wrote a book about DST and also includes a great timeline w/explanations like this one:
2005: Congress passes the Energy Act of 2005 which starts daylight-saving time one month earlier in the spring and extends it one week later in the fall, beginning in 2007.
That would be before the 2006 elections, when Democrats gained a majority.
I wrote about the bain of DST twice and both times pointed out that it has been Chambers of Commerce that have wanted it – in 2007, the change was a result of the, I kid you not, BBQ and golf industries who wanted more time for people to enjoy those activities and thus generate more sales and fees.
From The National Review, The Unhappy Hour (from 2005):
As Michael Downing points out in his new book, Spring Forward: The Annual Madness of Daylight Saving Time, urban businessmen were a major force behind the adoption of DST in the United States.
Likewise, Downing laments here too:
Downing of Tufts said there's never been any conclusive evidence that daylight-saving time does anything but shuffle the god-given hours of the day around. If anything, he said, it encourages Americans to drive around more in the well-lit late afternoons and evenings to shop. This does not save energy.

Downing said the two industries he's found to benefit most from the time change are the golf industry — more light to grab that extra round — and the barbecue business — the more daylight, the more ribs on the grill.

"I'm not sure how that applies to New England," he said. "There's not a lot of people playing golf here in March."
Weapons of Mass Discussion wants to persuade Ohio legislators to do something.  I don't know what state legislatures can do – doesn't Indiana have that funky thing where they are different from the rest of us I think.
I sure can't understand how government regulation over the hours of the day represents anything that proponents of small and limited government, which I thought conservatives preferred, not to mention the free market idea thing, would allow themselves to be persuaded to support.
By Jill Miller Zimon at 9:19 pm March 11th, 2009 in Business, Energy, George Bush, Government, Illness, Politics, Social Issues, Statehouse | 1 Comment
Print This Post
From ABC News (video at this hyperlink):

Justice Ruth Bader Ginsburg returned to the bench at the Supreme Court today, making her first public appearance since undergoing surgery for pancreatic cancer Feb. 5.

The 75-year-old justice entered smiling, with a nod to the press box, and jumped in several times with questions at oral arguments for a total of two hours.

She looked bright and alert with her usual slightly raspy voice. At one point she amused the audience with a sarcastic question to veteran Supreme Court litigator Carter Phillips, which elicited laughter from the courtroom crowd.
Meanwhile, in a "reports of my death are greatly exaggerated" sideshow, Kentucky U.S. Senator Jim Bunning (R) has apologized for making statements that many interpreted as predicting Ginsburg's death to be happening sooner rather than later:
In a written statement today, Kentucky GOP Sen. Jim Bunning apologized for remarks he made about Supreme Court Justice Ruth Bader Ginsburg, in which he predicted that she would pass away in nine months.

"I apologize if my comments offended Justice Ginsberg," Bunning said. "That certainly was not my intent. It is great to see her back at the Supreme Court today and I hope she recovers quickly. My thoughts and prayers are with her and her family."

Note: Bunning's office misspelled Ginsburg's last name.
And Bunning is older than Ginsburg for goodness sakes, and two years past the average life expectancy of men in the United States.  Talk about cajones to say what he said. Whatever happened to just wishing the woman well and leaving it at that?
Here's some more pre-emptive information about Bunning's statements:
During a wide-ranging, 30-minute speech on Saturday at the Hardin County Republican Party's Lincoln Day Dinner, Bunning, of Kentucky, said he supports conservative judges "and that's going to be in place very shortly because Ruth Bader Ginsburg … has cancer."

"Bad cancer. The kind that you don't get better from," he told a crowd of about 100 at the old State Theater.

"Even though she was operated on, usually, nine months is the longest that anybody would live after (being diagnosed) with pancreatic cancer," he said.
I have to stop.
By Jill Miller Zimon at 5:58 pm February 23rd, 2009 in Congress, Courts, Illness, Law, leadership, Politics, Republicans, senate, Women | 2 Comments
Print This Post
So far, NPR has the most detailed coverage here. An excerpt:
She was treated for colon cancer 10 years ago.

Ginsburg's pancreatic cancer was discovered early, in the course of a routine annual screening, but medical literature says even in this circumstance, a patient's five-year survival chances range from 10 to 30 percent.

…

The five-year survival rate is 5 percent, with most patients living less than a year. Doctors say this poor survival rate is due in significant part to the fact that cancers of the pancreas are discovered late, when the cancer is very advanced.

Because Ginsburg previously underwent radiation treatment after her colon surgery, she likely will not be able to have radiation treatment a second time. Chemotherapy has not proved to be curative for pancreatic cancer.
The article states that Ginsberg has told others that she will be there on opening day of the court, but
White House sources say that the president's top legal aides have already begun compiling lists of potential replacements in the event that any of the justices retire this year. And even before the news broke about Ginsburg, speculation focused heavily on potential female candidates. Now, it's likely the list will be all female.
Sending good thoughts.
By Jill Miller Zimon at 1:49 pm February 5th, 2009 in Courts, Illness, Law, Politics, Whitehouse09, Women | 1 Comment
Print This Post
The Ms. Special Winter 2009 Inaugural Issue is now out with a cover image of President-elect Barack Obama wearing a t-shirt that says, "This is what a feminist looks like."
From a media advisory prepared by Ms.:
When the publisher of Ms., Eleanor Smeal, and the chair of the Feminist Majority Foundation board, Peg Yorkin, met Barack Obama,

he immediately offered "I am a feminist." Obama ran on the strongest platform for women's rights of any major party in American history. Feminist Karen Kornbluh, the platform's principle author, ensured women's rights, opportunities, advancement, and issues were addressed throughout the historic document.

As Smeal says in her introduction to the Inaugural feature, "Never has it been easy fighting for equality and social justice. We have spent far too many years fighting to hold the ground we had already gained. Now is the time to move forward.

"But we are not giving President-Elect Obama a blank check. For our hopes to be achieved, we must speak out and organize, organize, organize to enable our new president's team to achieve our common goals. Ultimately, we must hold our leaders' feet to the fire or, to put it more positively, uplift them when they are caught in the crosscurrents of competing interests."
To that end of not giving Obama a blank check, the American Association of University Women and U.S. Representative Rosa DeLauro (D, CT-3), held a conference call this morning to discuss pay equity, education, and paid sick days for workers. You can read an entire live-blog of the call here, including questions and answers from DeLauro and AAUW director of public policy and government relations, Lisa Maatz.
Highlights from comments made during the call:
-there's excitement that the Lilly Ledbetter Fair Pay Act (HR 11) is advancing in the Senate and is expected to go up for a vote next week;
-there's great disappointment that the Senate is not taking up the twin bill, the Paycheck Fairness Act (HR 12); that act is seen as providing the tools with which employees can demonstrate the cause of action they get to pursue under Ledbetter;
-AAUW and DeLauro stated more than once that they expect to hold the Senate's "feet to the fire" regarding promises which they say were made to bring the Paycheck Fairness Act to the floor in the next few months. Obviously this feet to the fire activism will need to apply to Obama as needed, also.
By Jill Miller Zimon at 3:49 pm January 15th, 2009 in activism, Barack Obama, Blogging, Business, Civil Rights, Economy, Education, employment, Government, Illness, Law, leadership, Parenting, Politics, Sexism, Social Issues, Women | Comments Off
Print This Post
If you still haven't been able to wrap yourself around what it means to have more than 1 BILLION GALLONS of coal ash full of heavy metal and chemicals flood, flow, crash and destroy everything around you, first check out these photos by NASA, from before and after:
Before:
After – the paler blue indicates the extent and location of now-polluted water:
And if those images are still too abstract, the ones in this video, that show life on the water in what was a typically gorgeous part of Appalachia in Tennessee, before and after the spill, will disabuse you still: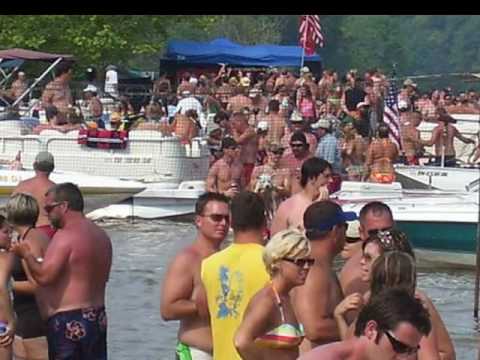 As I tweeted earlier today, there was a hearing on Capitol Hill regarding this disaster and supposedly the TVA chief was worked over hard.  But the state elected officials, like senior US Senator Lamar Alexander? He couldn't be bothered – he is actually on the committee.  But he needed to attend a congressional GOP retreat instead.
Really makes you feel like the people you voted for care, huh?
By Jill Miller Zimon at 11:25 pm January 8th, 2009 in activism, Business, coal, Congress, Crime, democracy, Economy, Energy, Environment, Government, Health Care, Illness, Law, leadership, Media, Politics, Scandal, Social Issues, Utilities | 4 Comments
Print This Post
The following description was written by a local lawyer who took the day off to be a poll observer on Tuesday, November 4, 2008.
I want to share with you all something that epitomizes what this election has done for our country.
I was a poll observer this Tuesday, stationed at Max Hayes High School on the near west side of Cleveland.  My main duty was to assure that everyone was able to exercise her or his right to vote.  However, the effort I expended was minor as compared to that of one of the voters, showing an inspiring display of pride and dedication.
Around 12:30 in the afternoon, a young woman walked into the polling place.  The Judges asked her what I had previously thought to be a silly question, "Are you here to vote?"  She replied "No.  I was told by the Board of Elections that you could do a car-side vote for someone that can't come inside."  The Judges vaguely remembered their training on this issue and eventually, with some persuasion, decided how they could undertake what in their minds was surely a questionable voter tactic.  Two Judges (from opposite parties to be sure) took a clipboard, the poll book, a ballot and a pen out to the car.  What they encountered was far from a voter fraud tactic. Read more
By Jill Miller Zimon at 6:14 pm November 7th, 2008 in Barack Obama, democracy, Elections, Illness, Ohio, Voting, WH2008 | 3 Comments
Print This Post
The Moderate Voice and Think Progress each have excellent posts about the kerfuffle regarding Alaska Governor and GOP VP candidate Sarah Palin's suggestion that fruit fly research constitutes a pet project earmark that could be cut to fund her $13 billion for special needs education (at critiqued her education proposals here).  Here's the video:
Let me say this about that:
My mother worked in the Yale MB&B lab of Dr. Alan Garen for 14 years – doing nothing but research on fruit flies. Here is a paper she helped write that was published in 1984 called, "Mutations Affecting Functions of the Drosophila Gene Glued."
MB&B labs have been doing research for decades before my mom and they're doing it now still. I hope my mother doesn't faint, choke or choke someone else when she reads this.  Better if she just writes a good comment about her work and what it's led to over the years (not the least of which include jobs in science – you know, that discipline that leads to innovation, invention and economic production, not to mention health once in a while).
Although I'm not a student of the hard sciences, having grown up around it (my father had two masters in applied hard sciences and worked in the chemical business for decades), I cannot state how stunningly shortsighted I find Palin's suggestion any better than PZ Meyers of the wonderful science blog, Pharyngula, who was quoted in the TMV post, although I definitely would not have included the name-calling descriptions, regardless of whether I was thinking them or not: Read more
By Jill Miller Zimon at 9:34 am October 26th, 2008 in Campaigning, Education, Health Care, Illness, Politics, Sarah Palin, Science, WH2008 | 9 Comments