Print This Post
Well, that's just my prediction. See why:
Lots of good commentary and coverage – start here.
By Jill Miller Zimon at 11:21 pm June 2nd, 2013 in Civic engagement, Civil Rights, Courage, Diversity, intolerance, Marketing, Parenting | Comments Off
Print This Post
Riveting BBC Radio program, broadcast just last Thursday, commemorating the 1972 slaughter of Israeli athletes by members of the Palestinian group, Black September, at the Munich Olympics (just click the link to listen):
A widow of the Olympics_ memories of Munich 1972
Another 1972 Olympic widow on her quest for remembrance.
And in tomorrow's Plain Dealer, an op-ed by American Jewish Committee Regional Director, Lee C. Shapiro, "2012 Olympics scandal is its refusal to honor the victims of 1972."
By Jill Miller Zimon at 8:49 pm July 22nd, 2012 in Diversity, intolerance, Israel, Jewish, palestinians, Sports, Terrorism | Comments Off
Print This Post
You don't have to have seen any of the media coverage of Anne-Marie Slaughter's The Atlantic cover story to know about her story – because her story is just one of hundreds of millions.  Don't let the privilege in her life fool you either about the real underlying issue: women and men want fulfillment and to feel fulfilled in their lives. What must change to achieve any of that, for any of us, anywhere along the socio-economic spectrum? Fulfillment should not be reserved for those who can buy it.
Some reading to get you up to speed on this evergreen but maybe ever more pressing issue as younger generations demand answers:
For an historical perspective and in honor of Nora Ephron, her 1996 Wellesley commencement speech in which she absolutely addresses these issues
The Atlantic: 1% Wives Are Helping Kill Feminism and Make the War on Women Possible (this is the piece that got the recent round started)
The Atlantic: Why Women Still Can't Have It All (the Anne-Marie Slaughter piece)
The New York Times on the AMS piece: Elite Women Put a New Spin on an Old Debate
Lisa Belkin with two pieces: Why One Woman Reached the Top, Then Left and Why the Workplace Doesn't Work for Parents
Rebecca Traister at Salon.com on Slaughter: Can modern women "have it all"?
Diane Rehm spent an hour on this on Monday (June 25, 2012) (there's a transcript and a podcast)
And on Sound of Ideas, also on Monday (6/25/12) at the 9:45 mark, the Women of Note panel gets into the subject too
Women's Media Center: Having it all? The Wrong Question for Most Women
By Jill Miller Zimon at 7:00 am June 28th, 2012 in Culture, intolerance, leadership, Politics, Sexism, Women | Comments Off
Print This Post
I think, and I've heard from multiple others who also think that Rachel Dissell's front page article today in the Plain Dealer, "Jimmy Dimora trial reveals former Cuyahoga County commissioner's coarse talk about women," does a very good job of putting the information revealed through Jimmy Dimora's trials about how he and those around him treated women in both a local and a broader context.
Definitely check out the cleveland.com comment thread – be sure you're sitting down, even if you're used to the tone they sometimes take on.  And also browse this comment thread on Connie Schultz's Facebook page.
Folks, we have a long, long way to go.  If this cause inspires you, please check out Name It Change It, an effort to catalogue and call out, on a non-partisan basis as you will see from the examples, just how rampant the sexism is, especially when politics is involved.
By Jill Miller Zimon at 2:10 pm February 2nd, 2012 in Cleveland+, CuyahogaCounty, Ethics, Gender, Government, intolerance, leadership, Ohio, Politics, Scandal, Sexism, Social Issues, Women | Comments Off
Print This Post
What is it with women like Sheila Bair, former head of the FDIC, who is just soooo difficult, and Elizabeth Warren, creator and designer of the Consumer Finance Protection Bureau, who is just soooo controversial and now U.S. Rep. Debbie Wasserman Schultz (D, FL-20) who is just soooo not acting like a lady?
I mean, really. Who do we think we are when we use our voice – a voice that was selected and in many cases, elected, from among many others to be heard and to give voice to people and issues that matter? To actually be heard, only to then fall below the expectations of acting like a lady! of always being non-controversial! of being…EASY (as opposed to difficult)! Come on – aren't elected women supposed to be easy?!
Gawd.
Sigh – As so many tweets that are hashtagged with #actlikealady demonstrate (thank you to EMILY's List), it is positively absurd to suggest that because a woman stands her ground on an issue, she is therefore in violation of a gender-based stereotyped expectation, placed on her by men who are similarly situated but who are expected to act similarly. Anyone remember U.S. Rep. Joe "You lie!" Wilson (R, TX) being told that he's not acting like a lady?  No – because the standard isn't whether, once you are an elected official or a public servant, you must behave according to a gender stereotype at all times – or any time.  The standard for an elected or public official's behavior is that you behave like the public servant you are: advocating for, you know – the public.  Are there behavioral expectations? You bet. Should they be based on gender – in such a way as to suggest that women are otherwise hysterical or out of order because they are not conforming to that gender stereotype? Read more
By Jill Miller Zimon at 5:23 pm July 20th, 2011 in Gender, intolerance, leadership, Politics, Sexism, Women | Comments Off
Print This Post
Because the Violent Radicalization and Homegrown Terrorism Act of 2007 has been around for nearly five years, 400 members of Congress signed onto it in 2009, and it absolutely anticipated that radicalization, however they were going to define it, was not limited to any one religious, ethnic, political or cultural group (though one reason I was writing about the Act in the past was to say that I perceived that to be cover anyway).
Yet U.S. Representative Peter King is refusing to expand the hearings he has scheduled for this week beyond an inquiry into "radical Muslims."
I've been writing about that 2007 legislation since…oh yeah, 2007.  Now read the definition that concerned and convinced nearly the entire U.S. House of Representatives enough that they approved creating an entity to, in fact, examine the issue of violent radicalization and homegrown terrorism:
[California Democratic Rep., Jane] Harman's bill would convene a 10-member national commission to study"violent radicalization" (defined as "the process of adopting or promoting an extremist belief system for the purpose of facilitating ideologically based violence to advance political, religious, or social change") and "homegrown terrorism" (defined as "the use, planned use, or threatened use, of force or violence by a group or individual born, raised, or based and operating primarily within the United States […] to intimidate or coerce the United States government, the civilian population of the United States, or any segment thereof, in furtherance of political or social objectives").

The bill also directs the Secretary of the Department of Homeland Security (DHS) to designate a "center of excellence," a university-based research center where academics, policy-makers, members of the private sector and other stakeholders can collaborate to better understand and prevent radicalization and homegrown terrorism. [my emphasis above]
King's omission of looking at this topic in general and instead only focusing on Muslims isn't wrong just because of its targeting, but it is wrong and dangerous because of the false sense of who he wants people to think are responsible for radical acts in our country, and the backgrounds of people who are actually responsible for radical acts in our country.
I stood against that act before and I believe King's reiteration of this kind of inquiry shows just how inappropriately such a thing could be used.
This is dangerous, dangerous stuff to which we're subjecting Americans – both those of us in the gallery and the exclusive ones King is planning to question.
By Jill Miller Zimon at 8:49 am March 7th, 2011 in Civil Rights, intolerance, Politics, Religion, Social Issues | 1 Comment
Print This Post
And really, it is must-see-tv – watch to the very end (and don't forget, John Boehner still hasn't gotten the violent radicalization act anywhere – why not? Could it be because of the number of tea party people who do use or advocate the use of violence if necessary to change our government?) :
By Jill Miller Zimon at 12:08 pm December 12th, 2010 in intolerance, Media | 11 Comments
Print This Post
Can't be much clearer than this, this and this (read up on how Eric Cantor was the target of attack ads also based on him not being the "Christian" candidate in his 2000 primary to run in a VA congressional race).
Also doesn't get much more blatantly anti-Semitic.
Having had my own run-in with people who feared not having Christian elected officials, I have to say that I still cannot believe people still think this way.  But the reality is that way too many people do.
Hattip to Joe Gandelman at The Moderate Voice.
By Jill Miller Zimon at 5:25 pm December 7th, 2010 in anti-semitism, intolerance, Jewish, Politics, Religion | Comments Off
Print This Post
From a column at Religions Dispatches, "Surprise: Local Press Does Good Job Covering Anti-Islam Campaigning…":
Perhaps one of the most interesting political backlashes against Islamophobic ads happened in Ohio where the Republican challenger for the State Treasurer, Josh Mandel, launched anattack against the incumbent, Kevin Boyce, claiming that Boyce showed favoritism in his hiring practices. The crux of the argument was that Boyce's deputy, Amer Ahmad (disclosure: Ahmad and I were college roommates and remain friends), advertised a position only at his mosque to give preferential treatment to the wife of a lobbyist. Although the claim was debunked, Mandel's ad is considered one of the most vile of the election cycle. Even prior to the debunking, however, Mandel was roundly criticized within Ohio for demeaning himself and his position. Despite a serious intra-state criticism of Mandel's tactics, he won. However, I am heartened by a sustained, non-partisan critique of the veiled bigotry of the ad in real time. There was no period of reflection and apology after hatred had taken root. [emphasis added]
The author of the column, Hussein Rashid, gives an example of the opposite way in which politics can (and should) run:
In contrast to this back and forth about Muslims in America, something interesting happened in Calgary, Canada. I believe CNN was the only national news outlet to recognize that Canada's most conservative city elected a Muslim mayor, in a campaign where his faith was of little importance. The situation is instructive as to how fear, or lack of understanding, does not have to be the defining characteristic of a group of people. The election was about substance, not vitriol. When the question of Nenshi's religion was raised, there was no relevance to his ability to serve in the office, and the issue was dropped. For an historic event, it received little recognition this side of the border. I have to wonder if it's because many national news outlets were afraid it would show how shallow their reporting has become when it comes to politics, and especially religion and politics.
I echo his concluding aspirations:
The process of instigating fear against an "other" has been part of politics for a long time. However, it gets even uglier when the "other" is internal, because you're then fearing your neighbor. Despite the fact that we have ample evidence that Muslims have been instrumentalin foiling attacks on the US, we still have national media asking if we should fear the name of a religion. Fortunately, local news is still playing an important role in trying to keep their communities intact and add intelligence and nuance to the debate. I hope the national media catches up soon, so we can move beyond "Islam-bashing for political gain."
I also fear for Ohio over the next four years.  Someone should be keeping close tabs on EEO and discrimination cases emanating from Ohio state government departments starting in 2011.
By Jill Miller Zimon at 8:19 pm December 6th, 2010 in anti-semitism, Government, intolerance, Josh Mandel, Media, Ohio, Politics, Religion, treasurer | Comments Off
Print This Post
Very very proud that he is Ohio's senior U.S. Senator. Thank you, Senator Brown.
By Jill Miller Zimon at 9:48 pm December 3rd, 2010 in activism, Gender, intolerance, leadership, Ohio, Politics, Sherrod Brown, Social Issues | Comments Off
Print This Post
First up, Politico with John Boehner's Boys: The New Power Club. Makes me want to say even more emphatically than I did this morning that Michele Bachmann should be allowed to assert herself without these kinds of editorial slant biases.  Speaking of which, editorially, read the difference in tone about Boehner versus Bachmann. Hello in there, Politico? You need some help getting in touch with your feminine POV?
Then there's Columbus' The Other Paper, I see white people.
Seriously folks, Ohio is getting quite the reputation, between Boehner's boys, I see white people and being rounded up with other "Muslimophobes."
Is this really the niche you want to carve out?
By Jill Miller Zimon at 2:15 pm November 4th, 2010 in Gender, intolerance, leadership, Media, Ohio, Politics | Comments Off
Print This Post
Ohio

Josh Mandel for State Treasurer: Mandel said in an ad that Boyce gave out jobs as favors, including one "he only made available at their mosque" and another "sensitive" job at the Treasury Department. The ad looks like it was trying to paint Boyce as a Muslim, even though he is Christian and had never been to the mosque in question. Boyce's deputy, Amer Ahmad, is Muslim but both he and Mandel disputed the claims in the ad, including that the secretarial job at the Treasury was sensitive in nature. The ad stopped running after a week, but Mandel won anyway.

WON 54.9% / 40.2%
Be sure to check out what great company we have among those who fear or use fear as a means to their political ends.
By Jill Miller Zimon at 9:18 am November 4th, 2010 in intolerance, Josh Mandel, Ohio, Politics, Religion | 1 Comment
Print This Post
Res ipsa baby, res ipsa.  WARNING: There's one word used a few times that is definitely name-calling. I don't usually go for that at all, but in this context, well – you decide for yourself. I wonder if we could get George to do this for people who are Islamaphobic anti-Muslim.  Please pass this video on.
NB: Clint McCance resigned his position from the Arkansas school board on this he sat.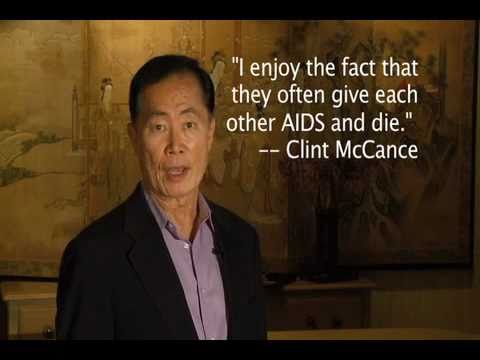 By Jill Miller Zimon at 8:38 am November 4th, 2010 in intolerance, Josh Mandel, leadership, Media, treasurer | Comments Off
Print This Post
A wonderful writer and someone I consider a friend, Suzanne Reisman, posted this excellent entry, Please Refuse to Let Fear Drive Your Politics, just a day after I posted Reject Josh Mandel Supporter's Fearmongering Campaigns.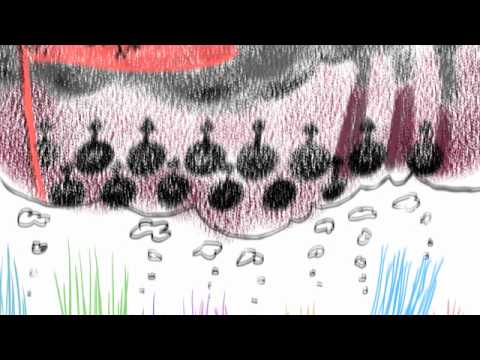 Anyone who files to run for office should have to watch this excellent short video about the role and danger of fearmongering and read this amazing sermon that includes these passages:
You [Jews] know what it is like to be vulnerable. This collective memory leaves us not with a vague responsibility to be holy people, to live with integrity and try to be sensitive to the suffering of others. It leaves us with a series of direct commands designed to concretize an economy of empathy.

An empathic consciousness does not take away our right to disagree – even vehemently – but it ensures that we do so with love, compassion and deep human understanding. It compels us to remember that the strongest bond between human hearts is the shared experience of suffering.

…

There is a reason why American Jews historically vote against our own best interest. It's
because we understand that history is bigger than our momentary whims. It's because we
recognize that our powerlessness and suffering is meaningless if it has not transformed us into a people who speak and act for the voiceless and the invisible.
Read more about the campaign here.  Embrace radical empathy and ethical passion – I love that.
By Jill Miller Zimon at 10:45 pm November 1st, 2010 in anti-semitism, democracy, Ethics, intolerance, leadership, Media, Politics, Religion, Social Issues, Voting | Comments Off
Print This Post
In 2008, people who supported Josh Mandel for re-election to the Ohio Statehouse (in my district, Ohio 17) tried to convince me to comment on fabricated fears that they had stitched together, and I refused.  They were working to fan flames of fear in relation to Mandel's opponent that year and the opponent's wife. Mandel was many points ahead, it was 10 days before the election and there was no reason on earth to suggest that his opponent was an anti-Semite – but they tried it anyway. And it represented the worst that there is in politics.  Mandel did not try to shut it down and the effort was able to be pursued by his supporters to keep people from being able to accuse Josh Mandel of doing it directly.
Now, in 2010, Mandel supporters are doing the exact same thing, except far, far worse – even after having been admonished and condemned repeatedly, and by people within the candidate's own community for having broadcast, on TV and in print, the worst, false anti-Muslim innuendo this state has ever seen come from a political candidate.
Now, just two days before Election Day (though this campaign seems to have started on Shabbat, Friday night, of all times), Mandel supporters again are seeking to manipulate voters' feelings and intellect with textbook fearmongering based on religion; they are trying to feed and feed on anti-Muslim fears. And again, Josh Mandel is keeping a virtual distance from the online smearing but is not shutting it down or condemning it.
I am writing about this because of my absolute belief in the sentiments of this extremely well-known poem, especially among Jews: Read more
By Jill Miller Zimon at 1:08 pm October 31st, 2010 in anti-semitism, Campaigning, Elections, intolerance, Jewish, Josh Mandel, Politics, Religion, Scandal, Social Issues, Statehouse, Transparency, treasurer, Voting | 3 Comments
Print This Post
The Ohio Elections Commission has dismissed a complaint made by Former Fox personality and now Republican candidate for Ohio governor, John Kasich, and filed against the campaign of Governor Ted Strickland. The complaint stemmed from the traditionally wretched ratings Kasich has gotten over the years from the NRA. Even the Buckeye Firearms Association, which gives Strickland an A+, chastised Kasich. From Cincinnati.com:
Columbus attorney Donald McTigue argued that Kasich got an F-rating from the NRA in 1994 for his congressional vote in favor of banning assault weapons.

The Republican and Democratic members of the commission panel agreed, and in a 2-1 vote found no probable cause that Strickland's campaign broke state elections law.
And, according to a statement from the Ohio Democratic Party, the Ohio GOP's candidate for Treasurer, Josh Mandel, received even worse news.
The Ohio Elections Commission has unanimously slapped Representative Josh Mandel and the Ohio Republican Party with a probable cause finding for what have been denounced as "scummy," "bigoted," "irresponsible," and "false" political attacks. The unanimous ruling was made by a bipartisan panel of one Independent, one Democrat and one Republican member of the commission.

…

Mandel's ad has been denounced by major newspapers across Ohio. It was listed as one of the top ten most egregious lies in the 2010 election by the San Francisco Chronicle's Politics Blog. Ad checks by Politifact Ohio and ABC 13 in Toledo have previously found the statements to be false.

…

The Commission found probable cause that Representative Mandel and the Ohio Republican Party committed multiple violations of Ohio law with their TV and print attacks. The statements include innuendo and lies from Mandel that Treasurer Boyce, a Christian, is a Muslim, and that he only made a state job available at a mosque.
More here from the Columbus Dispatch.
Definitely the Ohio GOP's version of Alexander and the Terrible, Horrible, No Good, Very Bad Day.
By Jill Miller Zimon at 1:45 pm October 28th, 2010 in Campaigning, conservatives, Courts, Crime, democracy, Elections, Ethics, Government, guns, intolerance, Josh Mandel, Law, leadership, Ohio, Politics, Republicans, Voting | 2 Comments
Print This Post
Recently, Brazen Careerist founder, Penelope Trunk, wrote a blog post that unleashed a torrent of diverse and sharply divided opinions about women's career pursuits in comparison with men's in the tech start-up world. In Women Don't Want To Run Startups Because They'd Rather Have Children, she described what she sees as the incompatibility of the mandatory amount of time and energy required for pushing a tech start-up with raising kids. And then, she tied up this incompatibility to why women don't get funding:
Startups move at breakneck pace, under a lot of pressure to succeed bigger and faster than any normal company. And women don't want to give up their personal life in exchange for the chance to be the next Google. Or even the next Feedburner. Which is why the number of women who pitch is so small, and, therefore, the number of women who get funding is small.

…

And I'm not even going to go into the idea of women having a startup with young kids. It is absolutely untenable. The women I know who do this have lost their companies or their marriages or both. And there is no woman running a startup with young kids, who, behind closed doors, would recommend this life to anyone. For men it's different.
After just over two weeks, the post has nearly 500 comments — and they run the gamut. It a fascinating, infuriating and enlightening thread. But is it empowering?
For that, we turn to a New York Times column by Gloria Feldt, "Where Is the Female Steve Jobs?", that was published just before Trunk's post. In her piece, Feldt, a long-time advocate for women's rights and most recently the author of No Excuses: 9 Ways Women Can Change How We Think about Power, says:
Read the rest of this post and join the conversation here.
By Jill Miller Zimon at 9:22 am October 28th, 2010 in Business, Culture, democracy, Education, employment, Gender, intolerance, leadership, Politics, Sexism, Social Issues, social media, Women, Writing | Comments Off
Print This Post
Yesterday, the founder of Media Matters for America, David Brock, urged celebritician Sarah Palin to consider détente (not sure if he defined it for her first but if she can see Russia from Alaska, then I'm guessing she knows about détente).  Here's what he wrote and here's the ask:
Sarah Palin — who in 2008 infamously implied that Barack Obama was "palling around with terrorists" — owes it to our country to use her enormous influence with her devoted base of followers to call for an end to actual terrorism, no matter what its source. Byron Williams, inspired by Beck, endangered the lives of Tides employees and two California cops. Sarah Palin– you have the platform to condemn such calls to violence and you should use it to call Beck on his dangerous extremism that endangers lives.
Visit the latest Matter of Opinion survey, A Peace-Loving Sarah Palin Would "Refudiate" Glenn Beck, to see what others think about this bold move – was it a ploy? Should Beck be asked to chillaxe (chill and relax)? And do you think his rhetoric is in fact dangerous?
Personally, I want to know what on earth ever happened to one of John Boehner's favorite pieces of legislation in 2007 – Violent Radicalization and Homegrown Terrorism Prevention Act of 2007, which he pursued with such vigor when George Bush was president.
By Jill Miller Zimon at 4:34 pm October 27th, 2010 in conservatives, Debates, democracy, Ethics, intolerance, leadership, Media, peace, Politics, Social Issues, social media, Women | Comments Off
Print This Post
My very first time on CNN was with Michael Goldfarb. I liked the guy – he seemed like a regular guy. Sadly, now we know just how regular a guy he is.
Yesterday, Politico published a lengthy piece by Jonathan Martin called, "Sarah Palin is wreaking havoc on the campaign trail, GOP sources say." It's a pretty normal flow of information, until you get to this:
"There is an enormous volume of requests for Gov. Palin to do all kinds of activities to help the party and individual candidates," said Michael Goldfarb, an adviser to Palin. "She's done as many of these events as she possibly can."

He framed it as a matter of Palin putting her family first.

"People lose sight of the fact that this is a woman with certain responsibilities that other major figures in the Republican Party don't have — in her case, five kids, one of whom is very young," Goldfarb said.
I know when I read it I thought, "Aw man – you did not just say that – you did NOT just say that – did you just say that?"
Some of you are probably thinking, "What'd he say! What'd he say!" Here's what he said:
…this is a woman with certain responsibilities that other major figures in the Republican Party don't have — in her case, five kids, one of whom is very young.
Thank you, Michael, for highlighting the ultimate double standard that women in politics face: The menz simply are not expected or thought of as having responsibilities to their families. Period. End of story. No debate.
Read the whole story on why what Goldfarb said is the oldest double standard and chauvinist trope in the book here at Women and Politics.
By Jill Miller Zimon at 10:57 am October 22nd, 2010 in Gender, intolerance, Parenting, Politics, Republicans, Sexism, Women, Youth | 6 Comments
Print This Post
Not sure what to make of the fact that only two of the ten noted by The Forward earlier this year are doing well.  At least both are Democrats and one is a former Clevelander and U.S. Representative, Democrat Ted Deutch (FL-19). On the GOP's Ohio Treasurer candidate, Josh Mandel:
By Jill Miller Zimon at 7:24 am October 22nd, 2010 in Campaigning, Elections, Ethics, intolerance, Josh Mandel, Kevin Boyce, Ohio, Politics, treasurer | Comments Off