Print This Post
This isn't really news, Pew showed Newt's weakness with women back in December. But The State is out with this article today, in pertinent part:
Who will win? It could depend on who votes — men or women — and where they live — the Upstate or coast.

"It may be very close," Matt Moore, executive director of the S.C. Republican Party, said Friday.

Polling shows Gingrich and Romney running neck and neck. But it also shows a gender divide between the two front-runners, sources in the Romney campaign said Friday. Women voters are breaking for Romney and men for Gingrich, they said.
Frankly, I've been wondering when the heck someone was going to write about this so I'm glad to see it noted.
But more interestingly to me, and I can't believe I really wake up thinking about this stuff: We keep hearing about the importance of "the Evangelical vote." But who is left in the GOP race? Two Catholics, a Mormon and Ron Paul.  And who is in the White House? A man who was with the United Church of Christ for at least 20 years, and who now attends services at the same place – Christian non-denominational – as George W. Bush.
I've never not voted for someone because they weren't Jewish – or because they were Jewish. I've been governed by presidents who aren't the same religion or gender as me my entire life.
And I'm still here. The sky hasn't fallen and the earth has not swallowed me up.
Identity politics – don't deny its existence, but don't treat it like some intractable fealty either.
By Jill Miller Zimon at 10:45 am January 21st, 2012 in Barack Obama, conservatives, Elections, Gender, George Bush, Politics, Religion, Republicans, WH2012, White House 2012 | 1 Comment
Print This Post
Just one morning I'd like to not see news that feels so compelling that I can't turn it away for noting on the blog.  For sure there are days when against all pressure I don't give in, but this is just so ill I'm not posting the video here – you can see it for yourself at Salon's post, "Creator of offensive campaign ad won't apologize." Excerpt:
The creator of a deliberately offensive ad portraying a female congressional candidate as a stripper and featuring two black men holding guns and repeatedly screaming, "Give me your cash, bitch!" is refusing to apologize to critics of the spot.

"We decided we would launch with a controversial ad that would piss a lot of people off," says Ladd Ehlinger, Jr., a conservative filmmaker who has produced unconventional political ads in the past. "If I get dinged a little, then so be it," he adds, acknowledging that he wrote and produced the ad for his new political group, Turn Right USA.

The ad targets Los Angeles Councilwoman Janice Hahn, who is running in a special election for an open congressional seat against a tea partyer named Craig Huey.
By Jill Miller Zimon at 10:06 am June 15th, 2011 in Campaigning, conservatives, Gender, Josh Mandel, Kevin Boyce, leadership, Politics, Religion, Sexism, Social Issues, Women | 1 Comment
Print This Post
You can read President Obama's greeting to those of us who start the Passover holiday this evening here. No word yet on the guest list for this third annual event, but the menu is said to include brisket, noodle kugel and macaroons. This historical review of how the Obama's seder began says the group that attends "…is limited to those that attended the first year."
I do question the noodle kugel, not because you can't find Kosher for Passover noodles (or make your own) but usually? They taste…not so good.  Maybe I should send Michele and Barack my mom's apple farfel kugel and potato kugel recipes.
Here's evidence of the Maxwell House haggadah being in the House. We'll have to wait word for what they use this year.
By Jill Miller Zimon at 9:56 am April 18th, 2011 in Barack Obama, Holidays, Judaism, Religion | 1 Comment
Print This Post
For those who've been reading my blog for the last seven years, you may recall my What Do Jews Do series (since then there's been Purim 2009, Tisha B'av 2009, Passover 2010).  I haven't added to it much lately, but then my prolific blogging has become far less prolific overall.
But today, I started to post a Facebook update that was just too long and decided to return to the blog to share the sentiments.
So – Passover cooking. It's in a league of its own.  But Passover baking is yet another category unto itself.  And then, there's the ultimate challenge: Passover baking for someone whose birthday is during Passover. Ah yes.
Here's what happened the last time these events – a birthday in my house and Passover – coincided, in 2005: Read more
By Jill Miller Zimon at 10:35 am April 16th, 2011 in Holidays, Jewish, Judaism, Politics, Recipes, Religion | Comments Off
Print This Post
By Jill Miller Zimon at 10:00 am March 20th, 2011 in Holidays, Jewish, Religion | Comments Off
Print This Post
Because the Violent Radicalization and Homegrown Terrorism Act of 2007 has been around for nearly five years, 400 members of Congress signed onto it in 2009, and it absolutely anticipated that radicalization, however they were going to define it, was not limited to any one religious, ethnic, political or cultural group (though one reason I was writing about the Act in the past was to say that I perceived that to be cover anyway).
Yet U.S. Representative Peter King is refusing to expand the hearings he has scheduled for this week beyond an inquiry into "radical Muslims."
I've been writing about that 2007 legislation since…oh yeah, 2007.  Now read the definition that concerned and convinced nearly the entire U.S. House of Representatives enough that they approved creating an entity to, in fact, examine the issue of violent radicalization and homegrown terrorism:
[California Democratic Rep., Jane] Harman's bill would convene a 10-member national commission to study"violent radicalization" (defined as "the process of adopting or promoting an extremist belief system for the purpose of facilitating ideologically based violence to advance political, religious, or social change") and "homegrown terrorism" (defined as "the use, planned use, or threatened use, of force or violence by a group or individual born, raised, or based and operating primarily within the United States […] to intimidate or coerce the United States government, the civilian population of the United States, or any segment thereof, in furtherance of political or social objectives").

The bill also directs the Secretary of the Department of Homeland Security (DHS) to designate a "center of excellence," a university-based research center where academics, policy-makers, members of the private sector and other stakeholders can collaborate to better understand and prevent radicalization and homegrown terrorism. [my emphasis above]
King's omission of looking at this topic in general and instead only focusing on Muslims isn't wrong just because of its targeting, but it is wrong and dangerous because of the false sense of who he wants people to think are responsible for radical acts in our country, and the backgrounds of people who are actually responsible for radical acts in our country.
I stood against that act before and I believe King's reiteration of this kind of inquiry shows just how inappropriately such a thing could be used.
This is dangerous, dangerous stuff to which we're subjecting Americans – both those of us in the gallery and the exclusive ones King is planning to question.
By Jill Miller Zimon at 8:49 am March 7th, 2011 in Civil Rights, intolerance, Politics, Religion, Social Issues | 1 Comment
Print This Post
women-revolution-lama-hasan-uprising-middle-east-libya-egypt-human-rights-politics-13069528While doing Sunday chores, I got to see the cover of the redesigned and Tina Brown-ified Newsweek about to come out, with a very powerful image of U.S. Secretary of State Hillary Clinton on the cover as well as watch with great interest an all-woman roundtable discussing the role of women in the revolutions occurring in N. Africa/the Middle East (Yemen, Bahrain, Egypt, Libya, Tunisia for example).
Here's the cover (I can't find the articles online yet but I'm very eager to see that 150 women list):
And here are the two clips about women of the revolutions.  The first is a news item/reportage and the second is a roundtable conducted by Christiane Amanpour with Tina Brown (Daily Beast/Newsweek), Egyptian Writer/Activist Dr. Nawal El Saadawi, Zainab Salbi (Women for Women International ) and Sussan Tahmadebi (International Civil Society Action Network for Women's Rights, Peace and Security).
You can see the 150 Women Who Shake the World here and the Hillary Clinton article here.
By Jill Miller Zimon at 8:52 pm March 6th, 2011 in activism, democracy, Foreign Affairs, Gender, Hillary Clinton, leadership, middle east, Politics, Religion, Sexism, Social Issues, war, Women | Comments Off
Print This Post
Excerpt from Cleveland Family Mommy Matters:
Being Jewish, I love that my kids learn and understand that Chanukah and all the Jewish holidays are special unto themselves and best when not combined with other religions' holidays. I never wanted to celebrate Christmas in my home growing up, and I have no desire to do so now.

Still, every year when Christmas comes around, I get smiley and wistful because of a cultural link made before I probably was able to read. This link, through a childhood friend and her family, has let me be exposed to Christmas and other holidays in memories I continue to cherish and, most important to me, in a way that has never been a threat to my own religion's convictions.
Chappy Chanuka, Merry Christmas, Celebrate Kwanzaa and Happy New Year.
By Jill Miller Zimon at 9:58 pm December 7th, 2010 in Holidays, Religion, Writing | 1 Comment
Print This Post
Can't be much clearer than this, this and this (read up on how Eric Cantor was the target of attack ads also based on him not being the "Christian" candidate in his 2000 primary to run in a VA congressional race).
Also doesn't get much more blatantly anti-Semitic.
Having had my own run-in with people who feared not having Christian elected officials, I have to say that I still cannot believe people still think this way.  But the reality is that way too many people do.
Hattip to Joe Gandelman at The Moderate Voice.
By Jill Miller Zimon at 5:25 pm December 7th, 2010 in anti-semitism, intolerance, Jewish, Politics, Religion | Comments Off
Print This Post
From a column at Religions Dispatches, "Surprise: Local Press Does Good Job Covering Anti-Islam Campaigning…":
Perhaps one of the most interesting political backlashes against Islamophobic ads happened in Ohio where the Republican challenger for the State Treasurer, Josh Mandel, launched anattack against the incumbent, Kevin Boyce, claiming that Boyce showed favoritism in his hiring practices. The crux of the argument was that Boyce's deputy, Amer Ahmad (disclosure: Ahmad and I were college roommates and remain friends), advertised a position only at his mosque to give preferential treatment to the wife of a lobbyist. Although the claim was debunked, Mandel's ad is considered one of the most vile of the election cycle. Even prior to the debunking, however, Mandel was roundly criticized within Ohio for demeaning himself and his position. Despite a serious intra-state criticism of Mandel's tactics, he won. However, I am heartened by a sustained, non-partisan critique of the veiled bigotry of the ad in real time. There was no period of reflection and apology after hatred had taken root. [emphasis added]
The author of the column, Hussein Rashid, gives an example of the opposite way in which politics can (and should) run:
In contrast to this back and forth about Muslims in America, something interesting happened in Calgary, Canada. I believe CNN was the only national news outlet to recognize that Canada's most conservative city elected a Muslim mayor, in a campaign where his faith was of little importance. The situation is instructive as to how fear, or lack of understanding, does not have to be the defining characteristic of a group of people. The election was about substance, not vitriol. When the question of Nenshi's religion was raised, there was no relevance to his ability to serve in the office, and the issue was dropped. For an historic event, it received little recognition this side of the border. I have to wonder if it's because many national news outlets were afraid it would show how shallow their reporting has become when it comes to politics, and especially religion and politics.
I echo his concluding aspirations:
The process of instigating fear against an "other" has been part of politics for a long time. However, it gets even uglier when the "other" is internal, because you're then fearing your neighbor. Despite the fact that we have ample evidence that Muslims have been instrumentalin foiling attacks on the US, we still have national media asking if we should fear the name of a religion. Fortunately, local news is still playing an important role in trying to keep their communities intact and add intelligence and nuance to the debate. I hope the national media catches up soon, so we can move beyond "Islam-bashing for political gain."
I also fear for Ohio over the next four years.  Someone should be keeping close tabs on EEO and discrimination cases emanating from Ohio state government departments starting in 2011.
By Jill Miller Zimon at 8:19 pm December 6th, 2010 in anti-semitism, Government, intolerance, Josh Mandel, Media, Ohio, Politics, Religion, treasurer | Comments Off
Print This Post
You can read it here – it's an oldie but a goodie and true.
By Jill Miller Zimon at 10:08 am December 4th, 2010 in Holidays, Jewish, Religion | Comments Off
Print This Post
Ohio

Josh Mandel for State Treasurer: Mandel said in an ad that Boyce gave out jobs as favors, including one "he only made available at their mosque" and another "sensitive" job at the Treasury Department. The ad looks like it was trying to paint Boyce as a Muslim, even though he is Christian and had never been to the mosque in question. Boyce's deputy, Amer Ahmad, is Muslim but both he and Mandel disputed the claims in the ad, including that the secretarial job at the Treasury was sensitive in nature. The ad stopped running after a week, but Mandel won anyway.

WON 54.9% / 40.2%
Be sure to check out what great company we have among those who fear or use fear as a means to their political ends.
By Jill Miller Zimon at 9:18 am November 4th, 2010 in intolerance, Josh Mandel, Ohio, Politics, Religion | 1 Comment
Print This Post
A wonderful writer and someone I consider a friend, Suzanne Reisman, posted this excellent entry, Please Refuse to Let Fear Drive Your Politics, just a day after I posted Reject Josh Mandel Supporter's Fearmongering Campaigns.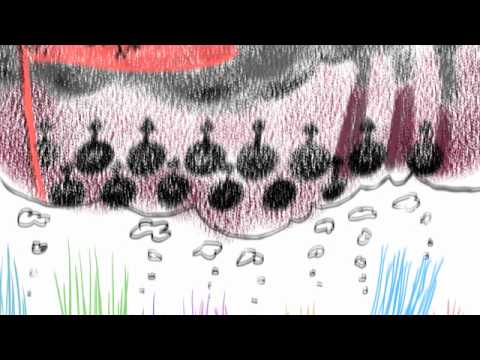 Anyone who files to run for office should have to watch this excellent short video about the role and danger of fearmongering and read this amazing sermon that includes these passages:
You [Jews] know what it is like to be vulnerable. This collective memory leaves us not with a vague responsibility to be holy people, to live with integrity and try to be sensitive to the suffering of others. It leaves us with a series of direct commands designed to concretize an economy of empathy.

An empathic consciousness does not take away our right to disagree – even vehemently – but it ensures that we do so with love, compassion and deep human understanding. It compels us to remember that the strongest bond between human hearts is the shared experience of suffering.

…

There is a reason why American Jews historically vote against our own best interest. It's
because we understand that history is bigger than our momentary whims. It's because we
recognize that our powerlessness and suffering is meaningless if it has not transformed us into a people who speak and act for the voiceless and the invisible.
Read more about the campaign here.  Embrace radical empathy and ethical passion – I love that.
By Jill Miller Zimon at 10:45 pm November 1st, 2010 in anti-semitism, democracy, Ethics, intolerance, leadership, Media, Politics, Religion, Social Issues, Voting | Comments Off
Print This Post
In 2008, people who supported Josh Mandel for re-election to the Ohio Statehouse (in my district, Ohio 17) tried to convince me to comment on fabricated fears that they had stitched together, and I refused.  They were working to fan flames of fear in relation to Mandel's opponent that year and the opponent's wife. Mandel was many points ahead, it was 10 days before the election and there was no reason on earth to suggest that his opponent was an anti-Semite – but they tried it anyway. And it represented the worst that there is in politics.  Mandel did not try to shut it down and the effort was able to be pursued by his supporters to keep people from being able to accuse Josh Mandel of doing it directly.
Now, in 2010, Mandel supporters are doing the exact same thing, except far, far worse – even after having been admonished and condemned repeatedly, and by people within the candidate's own community for having broadcast, on TV and in print, the worst, false anti-Muslim innuendo this state has ever seen come from a political candidate.
Now, just two days before Election Day (though this campaign seems to have started on Shabbat, Friday night, of all times), Mandel supporters again are seeking to manipulate voters' feelings and intellect with textbook fearmongering based on religion; they are trying to feed and feed on anti-Muslim fears. And again, Josh Mandel is keeping a virtual distance from the online smearing but is not shutting it down or condemning it.
I am writing about this because of my absolute belief in the sentiments of this extremely well-known poem, especially among Jews: Read more
By Jill Miller Zimon at 1:08 pm October 31st, 2010 in anti-semitism, Campaigning, Elections, intolerance, Jewish, Josh Mandel, Politics, Religion, Scandal, Social Issues, Statehouse, Transparency, treasurer, Voting | 3 Comments
Print This Post
From the Plain Dealer's, "GOP challenger Josh Mandel says Treasurer Kevin Boyce made a state job known only at a mosque":
In perhaps the most controversial political ad of this election season in Ohio, Republican treasurer candidate Josh Mandel mixes religious terms into an attack on opponent Kevin Boyce's integrity.

…

In the days following [the campaign ad's] release, Boyce produced two television commercials in response to Mandel's ad, his campaign sent Mandel a cease and desist letter urging him to stop airing the commercial and the Ohio Democratic Party complained to the Ohio Elections Commission, alleging Mandel broke elections rules by airing a commercial with false attacks.

At the core of these grievances is a connection made between Boyce and a mosque.

…

The general principle of Mandel's explanation – that Boyce should be held accountable for his deputy's actions – is an acceptable standard against which to judge elected officials. But the ad plays loose with the facts to identify Boyce with a religion he doesn't practice.
Separation of church and state. Freedom of religion. Freedom, period. That thing that Josh Mandel said he was fighting for when in the military. It should still rule here in Ohio except when it's interpreted as freedom to make false implications in political campaigns.
By Jill Miller Zimon at 2:28 pm October 14th, 2010 in Campaigning, Elections, intolerance, Ohio, Politics, Religion | Comments Off
Print This Post
The video: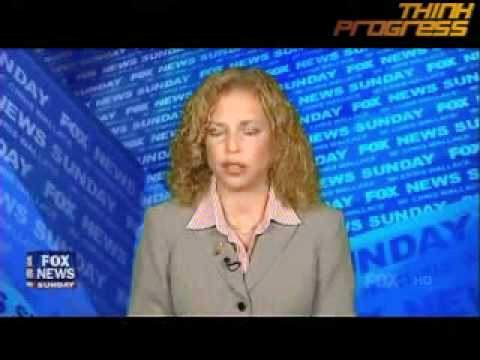 And the full post at Think Progress.
I've maligned the Young Guns program before, but here's what the program says about itself:
America is standing at a critical crossroads, and Young Guns candidates give America the best opportunity to move our country in the right direction.

Founded in the 2007-2008 election cycle by Congressmen Eric Cantor (R-VA), Kevin McCarthy (R-CA) and Paul Ryan (R-WI), the Young Guns Program began as a Member driven organization of House Republicans dedicated to identifying, recruiting, and mobilizing a new generation of conservative leaders. [emphasis added]

We know that the campaign of GOP nominee for president in 2008 John McCain has admitted to little vetting of Sarah Palin. So, first, try to put aside the fact that the GOP's Young Gun model of identifying a new generation of conservative leaders doesn't seem to involve more than 20% women. And then ask, what model is Eric Cantor et al following that leads to recruits like Ohio GOP Congressional candidate Rich Iott (running against Marcy Kaptur, whom I have had the pleasure to meet and listen to and hear from directly – I was very impressed despite a couple of policy differences)?
And by the way, they need to have more than just the Jewish members of the Congressional GOP delegation addressing this.  Let's see the others, hm?
By Jill Miller Zimon at 1:07 pm October 10th, 2010 in anti-semitism, Campaigning, conservatives, Government, intolerance, Jewish, Politics, Religion, Social Issues | 15 Comments
Print This Post
I've written before about my state rep's assertions regarding his electoral success as it relates to his being Jewish.  The Cleveland Jewish News now has a lengthy article with quotes from a well-known Democratic political consultant, among others, that directly contradicts Josh Mandel's previous suggestion that identity politics plays little if any role in his career.
Marilyn Karfeld does a nice job with a subject that many won't even tackle and some pundits want to say doesn't really matter (identity politics). Just one excerpt to indicate otherwise:
Mandel has also raised large amounts of money from out-of-state Jews, particularly ones from heavily Jewish regions of New York and California. "Why? Because he's good looking? No. Because he's Jewish" and a strong potential candidate some day for governor or U.S. senator, says Austin. "Jews, even liberal Jews, see Josh's potential. His positions don't matter. There are no issues in the treasurer's race. It's about (his) being Jewish. They want to see Jews promoted." [emphasis mine]

By Jill Miller Zimon at 5:57 pm July 29th, 2010 in Campaigning, Jewish, Judaism, leadership, Media, OH17, Ohio, Pepper Pike, Religion, Social Issues, Transparency, treasurer, Voting | 1 Comment
Print This Post
Welcome to this week's edition of Haveil Havalim #275: The "I'm so busy that putting together this blog carnival is actually what substitutes for taking a break" Edition.
Founded by Soccer Dad, Haveil Havalim is a carnival of Jewish blogs — a weekly collection of Jewish and Israeli blog highlights, tidbits and points of interest collected from blogs all around the world. It's hosted by different bloggers each week and coordinated by the formidable Jack.
No enthusiastic experiments this week like last week's edition, but I'll see what I can do to keep it flowing:
Culture
Batya presents If I Were To Wear A Wig… posted at me-ander. Side-note: my daughter is into anime/manga and desperately wanted to wear her character's wig. Did not work out so well, but maybe if I wore one, she'd have been conditioned? FYI, here's a fascinating post on Jews in Anime and Manga.
Kissmeimshomer presents Get With the Program, an entry I read to be about parallel lives, and choices, posted at Kissmeimshomer.
Izgad offers a book review in An Anthropologist Does ArtScroll: A Review of Orthodox by Design posted at Izgad.
Izgad also addresses dress codes, values and what price people are willing to pay in Of Matisse, Skirt Lengths and Teaching Skills posted at Izgad.
Mordechai Torczyner speculates in Why does Cleveland hate LeBron James? posted at The Rebbetzin's Husband. But I can tell you, having just driven past the famous "Witness" wall last night on my way to a friend's 40th birthday party in downtown Cleveland that, as a parent, LeBron's decision just sends a bad message – if it doesn't have to be about money, then it can be about winning.  And that seems to make it not be about life.
Humor
Mrs. S. presents A tale of two graduations (possibly alternatively titled, "Expectations Explained"?) posted at Our Shiputzim: A Work In Progress.
Israel
Shira sounds a theme I've read in other posts regarding Segregation in Israeli Schools Today posted at Table Poetry.  It's posts like this one and Mottel's that make me ache for us to have ever-larger audiences though, so the nuances of such situations can be known and acknowledged.
Joel Katz's weekly podcasts can be listened to here, Religion and State in Israel – July 5, 2010 (Section 1) and here, Religion and State in Israel – July 5, 2010 (Section 2) (both posted at Religion and State in Israel).
Ben-Yehudah's Loyalty To The State? piece reminds me of the "First they came for…" reading many of us have heard or read for decades.  His entry is posted at Esser Agaroth.
Harry gives kudos to good writing in A bissle culture posted at ISRAELITY.
Then, Harry describes how a rocker expresses his love for Israel in A porcupine tree grows in Tel Aviv, also posted at ISRAELITY.
Finally, Harry looks at just how frequently all-things-Israel get mentioned in How Kagan's hearing turned into an Israeli focus, you know where it's posted.
Ilana-David publishes an intriguing Weekly Interview: Baila, accompanied by nice photos, at Ilana-Davita.
The World Cup and a meal led David Levy to write this rather deep entry about Rethinking Germany, posted at Jewish Boston.
Batya highlights PM Binyamin Netanyahu and Larry King "Fencing" Around The Chess Board complete with video and a link to the show's transcript, posted at Shiloh Musings.
Susan Barnes presents a cute, flip take on her, ahem, hatred of  Tel Aviv posted at To Kiss A Mezuzah.
Then, Susan reflects on how easy it is to realize, here in the U.S. how one is No Longer in Israel, also posted at To Kiss A Mezuzah.
In Religion Taken Too Far, posted at The Israel Situation, Eric writes about his impressions of the multi-faceted situation in Immanuel.
Then, Eric offers his opinion on Israel Offers Peace Talks, PA Says No and wonders what we think, again at The Israel Situation.
Judaism
Batya argues, "It's not enough to feel the spirit" in Torah Judaism, Is It Enough to Be Spiritual Without Keeping The Laws? posted at Shiloh Musings. A very provocative topic indeed.
(I love the name of this blog): Homeshuling presents What's Jewish about competitive eating? – Homeshuling posted at Home-shuling.
Mottel's lengthy but absolutely worth the full-read, A Fire Burns in Crown Heights: An Essay on Religion, Modernity and Pizza, has implications, imo, for all kinds of situations, religious and non.  It's posted at Letters of Thought.
Kissmeimshomer examines religion and happiness in Killing Babies and Understanding Brad Pitt's Depression at Kissmeimshomer.
Rabbi Yehoishophot Oliver discusses levels of commitment to our faith in The corrosive impact of half-hearted worship, posted at A Chassidishe farbrengen.
Ben-Yehudah gives some technical advice with illustrative illustrations in Do You Pay Attention To The Google Ads On Your Site? posted at Esser Agaroth.
David Levy's Book Review: Empowered Judaism might add to your summer reading list, posted at Jewish Boston.
I don't know whether or not I'd recommend this to someone consider being a rabbi but Mordechai Torczyner's entry, Why Rabbis Stop Believing, posted at The Rebbetzin's Husband, sure raises a lot of good conversation points.
Minnesota Mamaleh's Minnesota Mamaleh: Tradition!, posted at TC Jewfolk, is an excellent counter-balance to Batya's belief (linked to above) that spirit alone doesn't do it.
Kashrut
The title of Joshua Waxman's entry faked me out so it's a good thing he included what category Anisakis worms and peshat in Kukyanei, according to Rashi and Rabbenu Tam belonged to (posted at parshablog).
Personal
Shira confesses a bit in Material Girl posted at Table Poetry.
Rachel Moore describes the classic chaos we often go through just to get to the rest we need in Chugga Chugga aahhhh, posted at Ima 2 Seven.
Don't read this entry unless you want to be baking today – the photo alone in Miriyummy's Dulce Dog Days of Summer, at Miriyummy is going to seduce you.
Chabad Lubavitch World Headquarters shows us how we can find a lesson pretty much anywhere in Old and Wise, posted at lubavitch.com Chabad-Lubavitch news site.
To the question raised in Hadassah Sabo Milner's WWYD – hair covering, posted at In the Pink? I always always do what you did.
The title of Chaviva's entry, Once Upon a Time, I Was Agnostic. posted at Just call me Chaviva, reminds me of when I was a freshman at Georgetown and we had to pick a second mandatory theology class (the one all frosh have to take is called The Problem of God), and I first encountered the word, "gnosticism."
Politics
Batya presents skepticism in Obama's All Teeth …, posted at Shiloh Musings.
Lady-Light writes about what she sees as A Disturbing Assessment of President Obama, posted at Tikkun Olam.
Independent Patriot's perspectives on the same event can be read in the Oval Office Nonsensical Dance, posted at Liberty's Spirit.
Torah
I can't even pretend I know what he's talking about given my insufficient education in this area, but I bet a lot of you will enjoy Joshua Waxman's Demonic messages between Sura and Pumbedita, posted at parshablog.
That concludes this edition. Submit your blog article to the next edition of Haveil Havalim using the carnival submission form. Past posts and future hosts can be found on the blog carnival index page.
Thank you all for your submissions – they make me sad for all the time I have not had or made to read and keep up on often gripping and always real thoughts on these subjects.
By Jill Miller Zimon at 11:20 am July 11th, 2010 in anti-semitism, Barack Obama, Civil Rights, conservatives, Culture, democracy, Education, Foreign Affairs, Gaza, George Bush, Government, Holidays, intolerance, Israel, Jewish, Judaism, leadership, Military, palestinians, peace, Politics, Recipes, Religion, Sexism, Social Issues, Sports, war, Women, Writing, Youth | 13 Comments
Print This Post
The Ohio Supreme Court handed down a decision today in McFee v. Nursing Care Management of America, Inc. that holds that, "…it's not gender discrimination for employers to require a minimum tenure for employees to take an extended leave for any purpose, pregnancy included." (See this Columbus Dispatch blog post.)
What's the problem?
Kellie Copeland, executive director of NARAL Pro-Choice Ohio, said [that the ruling punishes] working women for having children.

"This is appalling," Copeland said. "We should be having policies in place that allow people to have children and not lose their jobs because they choose to have a child. This illustrates a major hole in Ohio law – there is no protection for women in this type of situation."
As for employers' ability to not support working women:
R.C. Chapter 4112 does not require employers to provide pregnancy/maternity leave when it provides no other leave or to waive or ignore minimum-length-of-service eligibility requirements for obtaining a leave of absence when an employee requests pregnancy/maternity leave.
So this is where I see the separation of women who support women wheat from women who say they support women but don't really support women chaff: Read more
By Jill Miller Zimon at 8:45 pm June 23rd, 2010 in Abortion, Business, conservatives, democracy, Economy, Education, employment, Gender, Government, Health Care, intolerance, Law, leadership, Media, Mental health, Ohio, Parenting, Politics, Religion, Sexism, Social Issues, Women, Youth | 2 Comments
Print This Post
This photo of President Obama's 2010 seder shows that the Maxwell House Haggadah is a two-peat choice for telling the Passover story - way to go Maxwell House. You can read more about the seder here (the menu is similar to what I served except we didn't do brisket, chicken or asparagus – and we had kosher for Passover rocky road browniese and matzah caramel crunch with our coffee, and a lot of wine from Israel).
By Jill Miller Zimon at 10:19 am March 30th, 2010 in Barack Obama, Holidays, Jewish, Religion | Comments Off