Print This Post
UPDATE: You can watch the show here or below:
Good taping this morning amidst an insane schedule.  Who do I think I am!? A working mom (aka super being) or something? You can tune in on WVIZ/PBS on Friday at 8:30pm or Sunday at 11:30am, or the Ohio Channel on Monday at 1:30pm or 9:30pm or Tuesday at 5:30am.  The video posts toward the end of the week.
Here's the show's rundown:
Allegations of Dirty Parks & Dirty Pool
Posted Friday, June 22, 2012
Roundtable:  Mark Naymik, metro columnist, The Plain Dealer; Jill Miller Zimon, blogger, Writes Like She Talks; Greg Saber, Freelance Journalist
Bad Parks—Many of northeast Ohio's lakefront parks are drowning in weeds, driftwood and trash, the victims of poor or non-existent maintenance.  A Plain Dealer report this week canvassed three parks, Edgewater, Euclid Beach and Wildwood and found them in appalling condition.  Each of these is under the umbrella of the State of Ohio which has put little money into them in recent years.
Politics on the Down-low—Republican Senate candidate Josh Mandel has touched off debate with recent criticism of incumbent Senator Sherrod Brown.  Mandel has called Brown hypocritical for portraying Republicans as anti-women when he was once accused of domestic violence.  The accusations grew out of a decades-old divorce case.  Brown's camp called Mandel's action 'despicable' while the Mandel camp says the old family dispute is legitimate political rhetoric. Read more
By Jill Miller Zimon at 2:07 pm June 22nd, 2012 in Cleveland+, EfficientGovNetwork, Josh Mandel, Regionalism, RIP, senate | Comments Off
Print This Post
Well this opened my eyes! From the polling site:
The Following election poll was conducted over a seven day period from February 20 – 27, contacting 3200 likely primary voters of each major party, divided equally over the 16 congressional districts.   All calls were made in person, to landline phone numbers researched on whitepages.com, from registered voter lists supplied by the Secretary of State:
Ohio U.S. Senate Republican Primary Polling
Name            TOTAL        Men         Women         Under 50      Over 50
Dodt                 1%           1%             0%               0%             1%
Glisman            23%         15%            32%              17%           24%
Gregory             3%           5%             2%               5%             6%
Mandel             17%         20%           14%              22%           13%
Pryce                6%           9%             4%               4%             6%
Undecided         50%         50%           48%              52%            50%
Take a look at that undecided number!
Ohio's open primary system means that its large portion of voters who identify as independents, and women in particular, can really affect the outcome of this race.  Turnout is notoriously low for primaries – I heard yesterday on one of the cable shows that it can average just 10-20% nationwide for the presidential primary race. Ouch.
Donna Glisman – you go girl! I don't know a thing about her, I'm not voting a Republican ballot and I do know who I'm supporting in November – but I always like seeing women run.  Check out her League of Women Voters' information here.
I won't be voting for any of these candidates in the primary or the general, but for those of you who really want to vote for a Republican, you clearly do not need to follow the narrative that because Josh Mandel has the money, he has the win.
Go be civic and really make your vote count on March 6 – whichever way that goes for you.
By Jill Miller Zimon at 12:27 pm March 2nd, 2012 in Ohio, Politics, Republicans, senate | Comments Off
Print This Post
I ask this question because when you continue to receive invitations that state someone is a candidate for U.S. Senate, and you read quotes by the candidate himself like this:
In the last fundraising quarter, Mandel raised 40 percent more than Brown and spent hundreds of thousands less to do it. "Forget fundraising," Mandel says to the crowd. "What's important to me is that we're going to go next year and beat Sherrod Brown. And by beating Sherrod Brown and running strong, we're also going to help the eventual nominee at the top of the ticket beat Barack Obama."
you really have to hope that the candidate's perpetuated charade of not yet being announced will not lead the media to give earned media when the candidate finally does whatever he thinks it is he is supposed to do to make it official.
The quote is from this Weekly Standard article written by a college senior who is serving a journalism internship through this program.
Frankly, the longer Mandel keeps up the manipulative approach he is using now to string along the wonky curious, the more likely it is that the media coverage of whatever it is that he does to make his run official is likely to be anticlimactic and less than flattering.
- Posted using BlogPress from my iPad

By Jill Miller Zimon at 9:24 am August 20th, 2011 in Campaigning, Elections, Josh Mandel, Media, Politics, senate | Comments Off
Print This Post
Today, U.S. Senator and Senate Minority Leader Mitch McConnell named Ohio's junior senator, Rob Portman, to the "super committee." Earlier this week, Portman endorsed U.S. Senate Republican primary candidate and newby Ohio Treasurer Josh Mandel.  So what?
Yesterday, the Plain Dealer published Mandel's direct attack on votes in favor of raising the debt ceiling but he has yet to rebuke Portman.  Worse for Mandel now, though, is not that Portman voted for raising the debt ceiling but rather, as reported by the Columbus Dispatch yesterday, and by news outlets such as MSNBC this afternoon, Portman is absolutely being looked to and has indicated that, as a member of the super committee, he "…would not rule out additional revenue as a way to reduce the federal deficit."
Opportunism can be really problematic for politicians, and not just when they're being 100% transparent about just how opportunistic their ambitions and decisions are.
BONUS: Mainstream America wants taxes raised. They've indicated this over and over and over again – Americans who self-ID as Republicans included. As Stephen Benen writes,
This clearly isn't what the congressional GOP had in mind. As debt-reduction talks got underway months ago, Republicans assumed they had the better hand — all they had to do, the party assumed, was say those rascally Democrats want to "raise taxes." The public would recoil, Dems would back down, and all would be right with the world.

But it's Democrats who are in sync with the public. Lately, it's tough to get two-thirds of the country to agree on much, but they agree on raising taxes on the wealthy.
By Jill Miller Zimon at 3:39 pm August 10th, 2011 in Campaigning, Josh Mandel, Politics, rob portman, senate | Comments Off
Print This Post
I haven't watched it yet so no opinion (it's being broadcast on Ohio News Network or ONN).  What do I have in mind? Consider the questions asked – content and form.  Consider the answers provided – non-responsive or satisfying. And every time you see, watch or hear a candidate for political office this year, via their materials or those elicited by someone else (i.e., media or otherwise), start with those four points: content & form of the questions asked, non-responsive versus satisfactory quality of the answers given. Then decide how acceptable any of that is to you and what credence and weight you should give any of it.
By Jill Miller Zimon at 11:19 am July 10th, 2011 in Campaigning, Elections, Government, Josh Mandel, Ohio, Politics, Republicans, senate, Transparency, treasurer | Comments Off
Print This Post
You can read it here.
In addition to the article concluding with this statement of the new Ohio Treasurer's candidacy for the Republican nomination for the 2012 US Senate race in Ohio, "Now, she is applying her talents to help make Ohio Treasurer Josh Mandel that state's next senator," an invitation currently making the rounds clearly and prominently states that Mandel is a candidate for the United States Senate.
Talk about getting things done by proxy. But then when an elected notices just how much work the system allows to be done by proxy, I guess it just becomes habit.
Pretty depressing for voters trying to figure out who is really making the decisions and whose agenda is up for evaluation.
By Jill Miller Zimon at 5:04 pm June 10th, 2011 in Josh Mandel, Ohio, Politics, senate | Comments Off
Print This Post
Who knew Hawaii was the place to be for an Ohio public servant to see and be seen?
From The Hawaii Reporter's article, "Steakhouse overrun with politicians"
[Former Honolulu Mayor Mufi] Hannemann and [state Senate President Shan] Tsutsui weren't the only politicians seeking a higher grade of steak and interesting company [at Ruth Chris Steakhouse at Restaurant Row]. Former Gov. Linda Lingle, who may be a GOP candidate for U.S. Senate in 2012, was there with a small group of supporters including House Minority Leader Gene Ward and Senate Minority Leader Sam Slom.

They gathered at Lingle's invitation to meet 33- year-old Ohio State Treasure and U.S. Senate GOP candidate Josh Mandel. Mandel, a former U.S. Marine who completed two tours in the Middle East and served on the city council in Cleveland and in the state legislature for two terms, has been described as a "young powerhouse" on the rise by the Washington Post. His would likely take on Sen. Sherrod Brown, D-Ohio, one of the most liberal members of the U.S. Senate.

Mandel met Lingle at a Las Vegas political event several months ago and she was so impressed with him, she offered to help his candidacy gain support. He was only in Hawaii briefly, picked up at the airport by Lingle in her new Nissan Leaf at around 6 p.m., escorted to the Honolulu restaurant and driven back in time to catch an 8:50 p.m. flight. [emphasis added]
I'm sure there's plenty of good context around the event.
By Jill Miller Zimon at 5:39 pm June 2nd, 2011 in Josh Mandel, Politics, senate | Comments Off
Print This Post
Seriously.
This occurred to me as I was following the incredible leadership that U.S. Senator Kirsten Gillibrand (D, NY) has been showing in her support of Kathy Hochul in the NY-26 congressional race. Money quote:
"Gillibrand's support should bode well for Hochul, if Gloria Steinem's introduction is any indication. "Like Bella Abzug and Shirley Chisholm before her, she doesn't hold her finger to the wind," Steinem said. "She is the wind."
This year, Gillibrand is running to win her seat for a full six-year term, while newly elected Ohio Treasurer Josh Mandel filed papers, less than three months into his latest job, to run for office for the fifth time in seven years, and for the fourth different position.

People – though not usually me – like to shove business templates over government structures.  So, what would business say about an applicant whose resumé details someone who can't stop looking for the next job, and in fact, excels at job hunting, but has noticeably short tenures in previous positions?
I just cannot get over how incredibly, remarkably and demonstrably different the tenures of two elected officials, both seeking six-year terms in the U.S. Senate, can be over the exact same number of years in office.  (I'm not even throwing in that Gillibrand was pregnant with and gave birth to her youngest child of two during her time in the U.S. House.)

By Jill Miller Zimon at 2:10 pm May 11th, 2011 in Campaigning, Elections, Josh Mandel, leadership, Politics, senate | 2 Comments
Print This Post
Can't make it up. From almost exactly two years ago to the day. And barely three months after he began his second term as a state representative for my district, Ohio 17th.
Read the entire post – to the end.  You will be shaking your head all along the way – déja vu all over again.
By Jill Miller Zimon at 10:11 pm March 22nd, 2011 in Campaigning, Elections, Government, Josh Mandel, OH17, Ohio, Politics, senate, Transparency, treasurer | Comments Off
Print This Post
The Columbus Dispatch is tweeting & blogging that "State Treasurer Josh Mandel is leaning toward a run for the U.S. Senate in 2012 and will make an announcement this spring." The backup for that assertion is an attaboy from ORP's Kevin DeWine on what a "great campaigner" Mandel is and what a "formidable candidate" he would be – no direct quote from Mandel or his spokespeople.
Mandel was sworn into office as Ohio's Treasurer of State just over 10 weeks ago.
Running for office is tough – no argument from me. And if you don't do it well (see Martha Coakley and almost Lisa Murkowski as well as Mike Castle), you stun and disappoint and lose.
But when a person who is elected to be a public servant (not to be a great campaigner or a formidable candidate) is lauded first and only in regard to his or her ability to be a candidate, rather than for any accomplishment achieved as a public servant (or for what the individual can and could and will do as a public servant to all Ohioans if elected), well, to say that a focus on being a great candidate is a red flag for someone who thinks they deserve our votes to be a U.S. Senator – and not just run to be one – is a massive understatement.
By Jill Miller Zimon at 1:49 pm March 22nd, 2011 in Campaigning, Elections, Josh Mandel, Ohio, Politics, senate | 4 Comments
Print This Post
Check it out at the 5:45 mark here.
I'm not giving any hints.  I will only say that Chris is a fellow Hoya and he is a prolific reporter and pundit.  I look forward to my Morning Fix everyday because it usually has news that isn't anywhere else yet.
By Jill Miller Zimon at 7:02 pm December 13th, 2010 in Politics, Predictions, senate, Sherrod Brown | Comments Off
Print This Post
She's not my U.S. Senator so maybe it's easier for me to write this, but anyone who says this is going to have me listening to them:
"I will tell you, I am not one of those who wants Obama to fail," Murkowski said. "If he does well, that means the country's doing well. We don't have time as a nation to spend all of what we do blocking. We have got to figure out how we get to a point where we can be sitting around the table and talking about these difficult problems and advancing some solutions."
That we're even calling speaking up this way as requiring courage should tell us something as well.
In the short clips at this CBS article about Murkowski's interview with Katie Couric, Murkowski talks about needing to be there for all Alaskans – not just the ones that vote for her.  I've been talking until I'm blue in the face lately about my concern that many electeds no longer even give lip service to this concept, let alone act on it.  While there, you also can watch the portion of Katie Couric's CBS interview in which Murkowski lauds Sarah Palin for her ability to connect with people but also critiques her for lacking "intellectual curiosity" and "leadership qualities."
I completely agree with this:
"I want somebody that goes to bed at night and wakes up in the morning thinking about how we're going to deal with our national security issues, how we're going to deal with our economy, how we're going to deal with providing better education or peace in the Middle East."
As with Olympia Snowe, Susan Collins or Nancy Pelosi for that matter, these electeds reflect their voters, don't pander to the screed of the hour and instead somehow manage to communicate an emphasis on being a public servant with political skill, and not on being a politician.  Murkowski was criticized for her primary loss precisely because she wasn't political enough.  And Snowe is being targeted specifically because she builds bridges – those after her literally seek to blow up the figurative bridge between ideological approaches to common interests. Read more
By Jill Miller Zimon at 9:41 am November 16th, 2010 in Congress, Courage, democracy, Elections, Government, leadership, Media, Politics, Republicans, senate, Voting, Women | 4 Comments
Print This Post
One outgoing officeholder looking to re-emerge in 2014 is Secretary of State Jennifer Brunner.

Tuesday's results gave Brunner and her female supporters reason to be bitter at party leaders who botched this year's campaign for the U.S. Senate — in the process turning a challenging race into an impossible one.

The geniuses in charge made sure Brunner lost the Democratic primary to Lee Fisher by whispering to the party faithful that she couldn't raise money. They then made it a self-fulfilling prophecy by discouraging potential donors from contributing.

So there was some poetic justice in Fisher getting creamed by Republican Rob Portman, in part because of the very same rap Democratic leaders laid on Brunner — an inability to raise the funds needed to compete.

"They were attempting to bully me out of the Senate race," Brunner said Thursday. "They really didn't know me very well."

It's unlikely Brunner would have beaten Portman. It's a given that she would have fared better than Fisher.
As much as I am glad to have this information in the column, I respectfully suggest that Mr. Larkin should not have stated that just Brunner's "female supporters" have good reason to feel bitter toward party leaders who, in his opinion, "botched this year's campaign for U.S. Senate." Truly, Jennifer's supporters in general, and only maybe, her female supporters in particular have a right to that bitterness. But certainly not only her female supporters.
Why would you do that? Come on.
By Jill Miller Zimon at 5:19 pm November 7th, 2010 in Elections, Ohio, Politics, senate | 2 Comments
Print This Post
So sad these have come out so late.  But they are two of the best.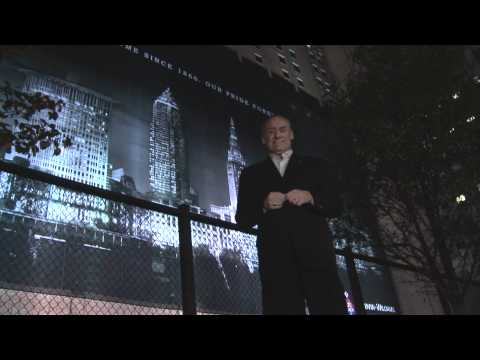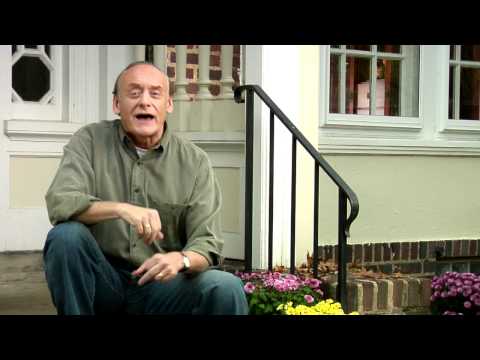 By Jill Miller Zimon at 11:56 am November 2nd, 2010 in lee fisher, Ohio, senate | Comments Off
Print This Post
Early on, I didn't believe Jennifer Brunner wanted to run for U.S. Senate.
Early on, I felt sadness creep in because 1) I was wrong in not believing that she wanted to run for the U.S. Senate and 2) I really loved her as Secretary of State.
But early on, when I learned that becoming Ohio's junior U.S. Senator was what she wanted to do, I never, not once, not for a single second, hesitated to support her as the best candidate and as someone who would serve Ohioans with distinction as a U.S. Senator.  I will be voting for Jennifer Brunner in the Democratic primary for the U.S. Senate race on May 4, next Tuesday. Read more
By Jill Miller Zimon at 1:24 pm April 30th, 2010 in Democrats, Elections, Jennifer Brunner, lee fisher, Ohio, Politics, rob portman, senate | 5 Comments
Print This Post
By Jill Miller Zimon at 12:01 pm April 13th, 2010 in Cleveland+, Debates, Democrats, Jennifer Brunner, lee fisher, Ohio, Politics, senate | 2 Comments
Print This Post
The Plain Dealer's item today on the Brunner-Fisher debate, including the "What you need to know box" makes no mention that this event is NOT in the City Club facility – it's at the downtown Cleveland Marriott.
Democratic Candidates for U.S. Senate, Ohio, Jennifer Brunner (Secretary of State) and Lee Fisher (Lt. Governor) debate at the Cleveland Marriott Hotel, 127 Public Square.
I suppose the City Club website could be wrong, but you know, there may be a few people who didn't notice this change in venue when signing up or reading the PD's print coverage today. I just posted a comment at the cleveland.com entry.
I know I hate showing up at the wrong place – esp. if you've parked your car etc.
By Jill Miller Zimon at 7:20 am April 13th, 2010 in Jennifer Brunner, lee fisher, senate | 2 Comments
Print This Post
Thank you.  I suspect you've won enormous points with many, many Democrats.  We have got to win in November.  Thank you.
From Lisa Renee at Glass City Jungle:
The Cincinnati Enquirer and the Columbus Dispatch are reporting that the Fisher campaign has released a statement. From the Dispatch:

Fisher sent a letter today to the party's executive committee members saying that although he thinks he would win an endorsement, it could hurt party unity.

"There is simply too much at stake this year to risk dividing our party," Fisher said in the letter, which was released by his campaign. "Therefore, I have decided that I will not seek the Ohio Democratic Party's endorsement. In that spirit of unity, I pledge today that I will do everything in my power to elect Jennifer Brunner Ohio's next Senator if she wins the May primary and becomes our nominee."
NB: I edited the title of this post a few minutes after posting because it did not accurately reflect the facts. According to the paper reports, the Fisher campaign maintains that it was setting a process in motion and had not yet asked for the endorsement, therefore they couldn't very well "withdraw" the request. Rather, they've decided to not ask for the party endorsement.
By Jill Miller Zimon at 3:26 pm March 22nd, 2010 in Campaigning, Democrats, Elections, Jennifer Brunner, leadership, lee fisher, Ohio, Politics, senate, Voting | 1 Comment
Print This Post
Many of you on the ODP Executive Committee know me personally and others know of me, while more don't know me at all.  It is not with an easy mind that I write this because I may very well be in a position some day where I will hope for and perhaps ask for a formal endorsement from your very influential organization.
However, here is what I wrote earlier today on my blog, Writes Like She Talks, in support of what I would truly prefer you do, as the ODP Executive Committee, in the case of the US Senate race, which I desperately want a Democrat to win in November: stay neutral through the pre-primary endorsement process.  Ohio's Democrats will need you so badly in the run up to November, in all our races.  Please, I urge you to please consider the passion that has spilled forth, from Democrats, during this primary season, and understand how an endorsement in this race could jeopardize the amazing force we will be able to tap after the primary, especially if that primary is allowed to be concluded with both amazing candidates, Lee Fisher and Jennifer Brunner, working until the very end to reach each and every voter with their unique messages.
Thank you for your dedication to Ohio and Ohio's Democrats in particular.  With great respect,
Jill Miller Zimon
[then I included the text of this post]
You can write your own letter through this tool.
By Jill Miller Zimon at 6:06 pm March 20th, 2010 in Democrats, Elections, Ohio, senate, Voting | Comments Off
Print This Post
I didn't seek the endorsement of my city's mayor because I was running for an open seat (one out of four).  It was my opinion that in the case of the open seat, with three newcomers running (and another three incumbents who wanted to retain their seats), that the residents of Pepper Pike could and should figure things out for themselves and it was up to each of the candidates to earn the votes of those residents.
The Ohio Democratic Party should treat the U.S. Senate Democratic Primary between Ohio Secretary of State Jennifer Brunner and Ohio Lt. Governor Lee Fisher for the open seat of George Voinovich the same way: it is an open seat. Voters are not stupid, especially when it comes to these two candidates who both occupy state-wide elected office. The poll numbers continue to reflect a high percentage of undecideds and that high percentage of undecideds is properly pressing these two candidates to show why they deserve the vote of each and every voter.
I am urging the Ohio Democratic Party, as the entity that must rally us to help the eventual nominee win this incredibly important seat, to serve side by side with Sherrod Brown, to leave the candidates to do their jobs as candidates, and leave the voters to decide for themselves, without unnecessarily compromising the influence the ODP can have in the general election if it were to endorse in this primary.
By Jill Miller Zimon at 12:47 pm March 20th, 2010 in Campaigning, Elections, Jennifer Brunner, lee fisher, Ohio, Politics, senate, Voting | 3 Comments