Print This Post
No, really. I said it and the Sun News is reporting it. Tell me all your problems!
By Jill Miller Zimon at 11:31 am February 6th, 2013 in Pepper Pike, Tech | Comments Off
Print This Post
This Forbes.com column by Deanna Zandt tells you everything you need to know about the effort to make visible the myriad talents in the tech world that repeatedly get overlooked. It's definitely a teach them how to fish not just a give them a fish approach – which is to say it seeks to change the culture and the cultural conditions that lead to women and minorities being left out in disproportionate numbers to their presence from the tech world.
Please read the column, use the Twitter.com hashtag #one4one and identify folks you think should be more visible and pass it on.  From the column:
Imagine if we could break out of the linear constraints that bind us when we're making lists of favorite people. What if it were like a trading card game, where you got to pick your Babe Ruths, and also see who's picked you? And what if we made one of the parameters of the game that you got more points for picking people in your field from underrepresented groups?

…

A bunch of us who work in the tech and information industries are tired of pointing out that women and people of color are missing from lists, from panels, from articles about the industry, and that it's the same six straight white guys having conversations about the future of media, technology and, well, everything. And a lot of people are tired of hearing it. So, let's jump in and do something, and, as Rachel Sklar has been pushing for, change the ratio.

Go to Twitter right now, before you even finish reading this post, and share your One.
You heard Deanna – now go. Then read her column in its entirety and pass it on. Thank you.
By Jill Miller Zimon at 10:59 am July 11th, 2012 in activism, Gender, Tech, Women | Comments Off
Print This Post
I don't usually crosspost but I wrote this originally for my Pepper Pike City Council blog, In The Arena. Seems worth posting here as well.
The efforts described in today's Plain Dealer (read here) by the Cuyahoga County Council to be transparent and open were announced last week on WCPN's The Sound of Ideas. You can hear the entire podcast here. I listened to it live (and actually called in and spoke for a couple of minutes) and tweeted about the new social media efforts as C. Ellen Connally, the Council President, mentioned them.
From the PD article:
Live meetings of the council and its committees are available online. Click on "streaming video." The full council meets today at 6 p.m.

Legislators adopted the tools to improve transparency, which had been a pledge of members when they campaigned last year.

The council several months ago heard from a company whose technology allows citizens to watch meetings online, search video archives and link to related legislation and other public information. The system in place was done in house, and does not include features such as searchable video.

Residents can also watch archives of council meetings, but not committee meetings. Eventually, audio archives of committee meetings will be posted, said chief of staff Joe Nanni.

Internet users can also find Council on Twitter, twitter.com/cuyahogacouncil, and on Facebook at facebook.com/cuyahogacouncil.

"These new social media tools will help us to more easily interact with citizens," Council President C. Ellen Connally said in a news release.
Pepper Pike as a city does not have a Facebook page, a Twitter account nor does it stream its meetings. However, just last week, the mayor told me that he would be sending out letters to residents whom we've identified as individuals we'd love to have be part of the City's Communications/Tech/Web Committee which I chair.  I've not yet seen that go out but hopefully it either has or will shortly.
By Jill Miller Zimon at 9:16 am July 26th, 2011 in Cleveland+, Council, CuyahogaCounty, Government, Media, Ohio, Politics, Tech, Transparency | Comments Off
Print This Post
Each of my Moms Clean Air Force posts includes a reminder that asks you to please consider joining the Moms Clean Air Force and help fight for clean air for our kids. I remind you, as I so often do in even my city council work, that every voice counts and is needed.  But now, this will be the last call for you to email the EPA and show your support for the new Mercury and Air Toxics rule because you have just through July 5th to do so.  It certainly would be a patriotic thing to do over this holiday weekend, and I'll thank you in advance.
If you're wondering, just how big is this Mom's Clean Air Force thing, in my opinion, it's pretty darn big when you look at who is blogging on behalf of the effort. Frankly, it's a pretty intimidating group of voices, both in terms of their writing, their passion, their credibility and their longevity as voices, particularly in print but also online and as speakers.  Here's a sample of their posts, all from just this week but we've been doing this since late March: Read more
By Jill Miller Zimon at 10:59 pm July 1st, 2011 in Debates, Energy, Environment, Government, Moms Clean Air Force, Politics, Science, Social Issues, Tech, Utilities | 1 Comment
Print This Post
Some outstanding transparency efforts are here in Cuyahoga County and I hope Pepper Pike residents will take an active interest in all of them.  First up, tonight:
Community Dialogue: Openness in the Making (read this supportive Plain Dealer editorial)
Thursday, June 30, 7:00 pm
Trinity Cathedral, Room C/D
2230 Euclid Ave., Cleveland

This coming Thursday will be an opportunity to participate in an enlightening and refreshing conversation with senior staff in the new Cuyahoga County administration and Council about their work to make our county government more open and accessible to the people it serves and represents. We will also be joined by statewide Open Government advocate Catherine Turcer who can speak to how our county fits into the statewide context.

Here are our featured guests:
Joe Nanni, Chief of Staff, Council
Nicole Dailey Jones, Communications Director
Majeed Makhlouf, Law Director
Jeff Mowry, Chief Info. Officer
David Merriman, Special Assistant
Catherine Turcer, Ohio Citizen Action

Using a innovative community dialogue format called a "Fishbowl," members from the audience will have a chance to actually join the featured guests at our roundtable to ask questions about work within the county and share their perspectives on the future of our county. It's rare to have the chance for such an intimate conversation with our county's leaders. Please come and add your insight to the dialogue.

Parking: Lot on Prospect between E 22nd and E 24th.
I cannot attend – not one but two competing commitments on my agenda (with this one above, three). But I trust all the folks involved and look forward to hopefully some real-time twittering of the event in addition to mainstream media follow-up.
Then, tomorrow at 12noon at the City Club, I will be attending:
Ellen S. Miller

Co-Founder & Executive Director, Sunlight Foundation

Shedding Light on Government

Friday, July 1st, 2011 – noon
Ellen Miller is co-founder and Executive Director of the Sunlight Foundation, a Washington-based, non-partisan non-profit dedicated to using the power of the Internet to catalyze greater government openness and transparency. She is the founder of two other prominent Washington-based organizations in the field of money and politics – the Center for Responsive Politics and Public Campaign – and a nationally recognized expert on transparency and the influence of money in politics.
Ellen is outstanding in her work and I've heard her speak a few times at various forums.  She is also a regular user of Facebook and Twitter and evangelizes excellent information about good government and transparency and openness.
Finally, put this on your calendar as well:
The Transparency Action Plan Summit (TAP Summit) on July 29-30

The Transparency Action Plan (TAP) Summit will be informed by the principle that meaningful public involvement requires access to information. This principle applies at every level from neighborhood block groups all the way to national and international politics.

The Cleveland Coalition and our partners are committed to facilitating a well-informed, outcome-oriented planning session on the topic of county-level transparency. Advancing this issue requires effective leadership both inside and outside governmental institutions. Our coalition intends to provide meaningful leadership to augment work already being advanced by the Cuyahoga County Executive and Council.

The Transparency Action Plan (TAP) Summit will convene representatives from every major sector whose collaboration and productive exchange of ideas and information is essential to the health of our community. These groups include governmental officials, business leaders, legal professionals, IT professionals, nonprofit practitioners, and community activists.
Over the course of two days, participants will be educated about best practices across the country and the world in the area of transparency, the exciting work already underway at the county level, and current opportunities at the county level for innovation. The bulk of the summit will include planning and design phases during which participants will be tasked with developing a plan for advancing transparent practices and policies in our community.
As the name suggests, the Transparency Action Plan (TAP) Summit is a planning event, and as such will serve as the beginning for a path of dynamic, innovative public participation in the months and years ahead. Please join us July 29-30, 2011 to help articulate a strategy for moving our community forward, and establishing Cuyahoga County as a national leader in the area of government transparency and public engagement.
Very excited about all of those events.  Transparency – it does a (government & civic) body good.
Now for the local weekly paper burbmerger roundup: Read more
By Jill Miller Zimon at 10:51 am June 30th, 2011 in BurbMerger, Cleveland+, CuyahogaCounty, democracy, Government, leadership, Ohio, Pepper Pike, Pepper Pike 2.0, Regionalism, social media, Tech, Transparency | Comments Off
Print This Post
Last week, Sarah Palin declared her love for the smell of emissions. But what if she had to live, literally, in that smell and in those emissions, everyday, all day, for all of her child and adult life? And her children had to as well?  This is no hypothetical: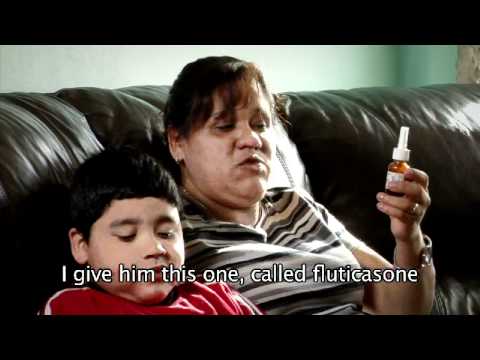 Be sure to take a look at the myriad companies who supported that video, and the effort to reduce that smell and those emissions, and clean up our air.
To amplify what it is to live with the smell of emissions literally in your face, let me tell you about my experience being a chaperone last week for a field trip to Greenfield Village – the other half of which just happens to be the Henry Ford Museum, an outstanding place that celebrates a tremendous amount of progress in our country, but several of those innovations include serious emission-eliciting & polluting vehicles: Read more
By Jill Miller Zimon at 10:10 pm June 5th, 2011 in Energy, Environment, Government, Moms Clean Air Force, Politics, Resources, Tech, Transportation | 3 Comments
Print This Post
The U.S. Public Interest Research Group (or USPIRG – I love PIRGs) came out yesterday with its report, Following The Money 2011: How The 50 States Rate In Providing Online Access To Government Spending Data. Ohio barely escaped settling in with the majority of states and received a "B-" or just 82 points.  And this is based on USPIRG doing its data gathering in 2011 (see p.43 of the full report), not 2010, with a February 14, 2011 deadline for submission of information.
Where does the Ohio government fail to be transparent? You can look here and see that Ohio lost points as follows:
Downloadable – 0 out of 2
Previous fiscal year info – 3 out of 5
Information on Tax Expenditures – 0 out of 10
Expenditures from quasi-public agencies – 0 out of 2
Financial information on local government – 0 out of 2
Total deducation from possible 100 total: 18 points Read more
By Jill Miller Zimon at 11:26 am March 17th, 2011 in democracy, Ethics, Government, leadership, Tech, Transparency, treasurer | Comments Off
Print This Post
1. A group in Canada, the Women's Executive Network, posts a list of the 100 most powerful women in that country.
2. Pew research on "The Decline of Marriage and Rise of New Families."
3. Not sure where this bi-partisan bill in the US Senate to allow states to opt-out of the health care reform law passed earlier this year is, but something to keep in the back of our minds regardless of what happens with the individual mandate.
4. While many in NE Ohio are fixated on how bad a gaffe the meeting between six not yet sworn in County Council members, all of whom are Democrats, was, don't you think we should be talking more about the condescending 'tude coming down from our newly elected Governor, John Kasich, and openness? He doesn't even come around to seeing anything wrong with the secrecy he desires – he considers the fact that he'll have to follow the law to be a loss – for him that is.
5.  From the all you had to do was ask department: 95 per cent of aggressive behaviour, harassment, abusive language and degrading images in online spaces are aimed at women.  Read more here for the study.
6. From the reality check department, and a few months ago, taxes are at near historic lows:
William Gale, head of the Tax Policy Center at the Brookings Institution, tells CBS News that federal taxes are actually "at their lowest levels in 60 years."
7. Over at In The Arena, my blog related to being on Pepper Pike City Council, I've got a new untabbed post too.
By Jill Miller Zimon at 10:02 am December 15th, 2010 in Government, John Kasich, Ohio, Politics, Sexism, Social Issues, Tech, Transparency, Voting, Women | Comments Off
Print This Post
And it's worth every minute:
By Jill Miller Zimon at 9:54 am December 13th, 2010 in Cleveland+, Humor, Law, Media, Tech | 2 Comments
Print This Post
The short version: Go to the current Matter of Opinion topic, take the survey and start helping to create a community response to the question, a response that it's hoped will develop into conversation, debate and a more accurate idea of how people feel about a subject or incident, and show us where we can – and can't – draw lines on many explicitly and implicitly political topics (and really, what isn't political?).
The topic right now, so Ohio: Nazi Reenactment: Learning From Mistakes or Reliving Them?
The slightly less short version: Read the About Us page.
The slightly longer than the less short version: Read the FAQ page.
How'd I get involved in this? I don't know! How did I end up becoming a city council member in Pepper Pike? Let's just say that the folks behind this fascinating platform are as good at teh Google as I am and flattered me by making me think that this blog has a following (and yes, I tried to tell them, no one reads blogs anymore – but they don't believe me).
*Wide Open, may it rest in peace, can be found here. It was a Plain Dealer political blog in which two left of center and two right of center Ohio bloggers went at it.  Still kinda titillating to read – but also tortuous at times.
By Jill Miller Zimon at 10:03 pm October 21st, 2010 in Announcements, Blogging, Media, Politics, Social Issues, social media, Tech, Tools, Writing | Comments Off
Print This Post
Just seems ironic to me.
The PD pieces:
About the interplay between employees, social media and the social media used by the employers as part of their business: Social media post the latest challenge in separating work from personal spaces
The second item, which appears as a separate article in the print version called, "New Danger Areas. " is on the same webpage as the one mentioned above.
And from Developers Diversified Realty's press release:
As consumer expectations evolve with rapidly changing emerging media applications, Developers Diversified Realty (NYSE: DDR), owner, manager and developer of an international portfolio of shopping centers, is launching a program to engage consumers in an online medium they embrace – social media. Developers Diversified created ShopStar, an interactive online community that brings together like-minded consumers and provides value to shoppers across the country.

Launching June 1, 2010, ShopStar leverages two of today's most popular social media platforms – Facebook and Twitter – to create an online hub for a fun, tight-knit and customer-focused retail and entertainment community that offers surprises and perks throughout the year, including spending sprees, prize packages, freebies and experiences. This "VIP Club" is brought to life by partnerships between the shopping center and its tenants, both working together to ensure customers find valuable rewards and engage in meaningful dialogue throughout all elements of the program.
How DDR handles social media with their employees would be the follow up question related to the PD coverage.
I also think the PD should include a sidebar that notes why, with all the new danger areas, businesses are taking the leap anyway.  There must be some reward they're anticipating, even with the risks.  Let's hear more about that.
By Jill Miller Zimon at 9:20 am June 1st, 2010 in Business, Cleveland+, employment, Media, Ohio, social media, Tech | 1 Comment
Print This Post
Nah – not really now or never, but definitely "now" if you are one of the finalists in NE Ohio's online competition that seeks to encourage regionalism, EfficientGovNow.org.
EfficientGovNow is a competitive award and civic engagement program that encourages and accelerates government cooperation and efficiency by providing philanthropic funds to local government collaboration projects as selected by the residents  of Northeast Ohio.

Now is your chance, Northeast Ohio. We've chosen the best and brightest ideas presented by partnerships of local government officials and YOU get to choose your favorites to receive funding. Follow the three easy steps below to participate. Voting is open May 1 to May 31, 2010. Each resident (age 13+) may cast one ballot.

Announcement of the projects selected to receive funding, provided by the Fund for Our Economic Future, will take
place in early June 2010. Questions? Contact us at efficientgovnow@futurefundneo.org. Prefer a paper ballot?
Finalist projects include those that have to do with sharing services (fire, dispatch), renewable energy (solar) and technology (GIS).  The Plain Dealer gave this competition a boost in this editorial two days ago.
Good luck and good thinking.
By Jill Miller Zimon at 9:11 am May 30th, 2010 in Cleveland+, Economy, Energy, Environment, Government, Ohio, Tech, Voting | Comments Off
Print This Post
And hey – that is what the Mumsnet co-founder herself calls the vast U.K.-based network of online parents:
Ten high-ranking politicians, including David Cameron and Gordon Brown, have appeared in live webchats on Mumsnet in the last year. "Just two of them," its co-founder Justine Roberts said yesterday, "had been asked to take part." The rest invited themselves.

Such is the political clout of Mumsnet.

…

[However, Roberts] dismissed the idea that Mumsnet represented a coherent block of votes as totally wrong, saying that the online community – in political terms – is "like an octopus with pre-menstrual tension."
You can view an interview with the Mumsnet co-founder at that link.
Yeah, I'm not sure I'd describe BlogHer in remotely the same language, but you can read all about the enormous amount of money and time being spent by UK political candidates on Mumsnet in my most recent post at BlogHer here.
By Jill Miller Zimon at 9:47 am February 26th, 2010 in Blogging, BlogHer, Campaigning, Gender, Media, Politics, social media, Tech, Women | Comments Off
Print This Post
And woohoo – I am in fact one of the 80 paid contributing writers. I count myself very lucky. My connections and my learning, courtesy of BlogHer, are directly responsible for what I'm doing now.
An excerpt from Forbes' article honoring the fifth anniversary of BlogHer.com:
"BlogHer is one of the most influential blogger platforms out there," says Sree Sreenivasan, professor of digital journalism at Columbia Graduate School of Journalism. "Among tech-savvy women, they know this is the place to be."

If you're having trouble imagining what BlogHer.com is really all about, think of it as an ecosystem of blogs where each feeds off the others. The site rotates headlines from the thousands of blogs in the network, which allows smaller players in the blogosphere to benefit from the traffic of larger blogs through a shared space and homepage. …

…

Make no mistake–BlogHer is not a pet project or an activist mission. The site, which is venture-backed by Venrock, the venture capital arm of the Rockefeller family, the Peacock Fund and Azure Capital Partners, expects to be profitable for the first time this year and has just secured its third round of funding. A hefty 80% of its revenue comes from Web-based advertising, and the remaining 20% comes from sponsorships, conferences and research and consulting. Read more
By Jill Miller Zimon at 3:44 pm February 21st, 2010 in Blogging, BlogHer, Gender, leadership, Media, social media, Tech, Women, Writing | 1 Comment
Print This Post
And it will be right in my front yard. Yes, really.
I'm trying to learn how to best optimize this news which most people who know about these things tell me is really very good news, or could be.  You can read more here at my In The Arena post, but if someone was putting hundreds of miles of fiber optics through your town, connecting two data centers hundreds of miles apart, what would you want to be sure you got out of it?
By Jill Miller Zimon at 11:59 am January 27th, 2010 in Cleveland+, Pepper Pike, Tech | Comments Off
Print This Post
Fiction. As in, not real. Which is pretty much what the United States Supreme Court has just done with our fundamental right to freedom of speech where political speech is involved.  As in, made it not real.
From SCOTUSblog on this point of being a legal fiction:
Justice Stevens, writing for the dissenters, turned Chief Justice John Marshall's celebrated comment in the Dartmouth College case — in a ruling that actually favored the corporate form — into a belittling comment: "A corporation is an artificial being, invisible, intangible, and existing only in contemplation of law.  Being the mere creature of law, it possesses only those properties which the charter of its creation confers upon it." [emphasis added]

I'll tell you who can make a lot of money off of Citizens United: the first law school textbook publisher who comes out with the text needed for law schools, since they will have to change their corporate law curriculums to explain the Sybil-like personalities of the previously all-fiction personhood of corporations.
Ugh. Don't get me started. Too late. Some reading to do for more on this SCOTUS decision: Read more
By Jill Miller Zimon at 4:24 pm January 24th, 2010 in Business, Campaigning, Courts, democracy, Ethics, Government, Law, Politics, Tech, Voting | 4 Comments
Print This Post
Brent Larkin says the 2010 governor's race is John Kasich and Mary Taylor's to lose. This editorial in the Youngstown Vindicator says Kasich's income tax elimination gimmick will be bought as an idea worth embracing by voters (to his credit, Larkin slams it, thank goodness).
I don't get it. At all. I think Kasich presents horribly, says very little of substance and doesn't talk about anything other than the tax elimination program (and leaves out all the details of how he'll accomplish balancing the budget as the state loses up to $12 billion in revenue by the end of the phase out).
Do you even want to know that when I typed in "Kasich Taylor" in order to get to their campaign website, nothing comes up even remotely related to such a thing until a fourth entry on the second page of results and then it goes to their blog? Read more
By Jill Miller Zimon at 11:50 am January 24th, 2010 in Campaigning, Elections, Mary Taylor, Media, Ohio, Politics, Republicans, Taxes, Tech, Ted Strickland, Voting | 3 Comments
Print This Post
Ari Herzog is a newly seated city councillor in Newburyport, MA. I visited his council blog today to see if he'd commented on the Scott Brown and Martha Coakley race, won by Republican Scott Brown yesterday.  Brown's ability to raise $12 million online has been cited all day as a new benchmark for what can be achieved (I just think it's incredible that a state smaller in size and population than Ohio has one candidate raising and spending that much for a U.S. Senate seat!)
You can read Ari's thoughts in their entirety, but in one snippet he uses his campaign experience to backup points about the importance of online tools that were made by Micah Sifry at a site called techPresident (it follows e-government and e-politics): Read more
By Jill Miller Zimon at 6:30 am January 21st, 2010 in activism, Campaigning, Elections, Politics, senate, Tech, Voting | 3 Comments
Print This Post
Just launched, tinkering continues, suggestions greatly appreciated.
In The Arena: Pepper Pike City Council Member Jill Miller Zimon
By Jill Miller Zimon at 10:31 am January 4th, 2010 in Blogging, Government, Jill Miller Zimon, Ohio, Pepper Pike, Pepper Pike 2.0, social media, Tech | 7 Comments
Print This Post
[CHRIS WALLACE]: What would you tell a woman patient with no particular history of breast cancer what she should do about getting mammograms?

DR. BERNADINE HEALY, FORMER HEAD OF THE NATIONAL INSTITUTES OF HEALTH: I think she should stick with the existing guidelines that come out of the medical professional organizations and have been in place for a long time, which is start your screening at age 40; if you are concerned about a risk, maybe a baseline of 35; and then — and then have it done every year in your 40s. You might go to every other year in your 50s.

And you and your doctor will decide for how much longer it should go.

WALLACE: So basically you're saying ignore the [U.S. Preventative Services Task Force] recommendations this week.

HEALY: Oh, I'm saying very powerfully ignore them, because unequivocally — and they agreed with this — this will increase the number of women dying of breast cancer. Women in their 40s have a very aggressive kind of breast cancer. They tend to progress fast. And to not screen women in that age group is astounding to me, and it goes against the bulk of individuals who are actually caring for patients. You may save some money, Chris, but you're not going to save lives.
Her opinion on the role/goal/composition of the Task Force:
This particular task force has been in existence for about 25 years and its focus is on public health, modeling of health policy and economics.

It does not have people who are experts in hands-on patient care, for the most part, and on oncology or even in breast cancer or cervical cancer. It gets information from those groups, but it ultimately comes up with models.

You know, Chris, there's really been no new information here. It is a different way of looking at the same problem. Their perspective is if you can cut in half the money we're spending on screening for breast cancer and lose only, you know, maybe 10 percent, 20 percent of the benefit, that's a good tradeoff.

A doctor who is responsible ethically for their individual patient would not make that tradeoff.

…

This is not the voice that medicine has used that focuses on the individual patient rather than the good of society. And even if they included the other groups, like the obstetricians and gynecologists, and the oncologists, and the cancer society, that would be fine, but they didn't.

The issue here is that we are listening to one voice. And unlike what the secretary said and Senator Stabenow just said, this is not just a recommendation. This is codified in law that this is the group that will be providing information.
The bolded sentences highlight precisely what I've been saying in discussions about this topic – and why I think the tradeoff supported by the guidelines are completely unacceptable.
I appreciate that overall, she did not allow Wallace to drag her into a politicized conversation about the topic.
By Jill Miller Zimon at 12:02 pm November 23rd, 2009 in Culture, Economy, Gender, Government, Health Care, Illness, leadership, Media, Politics, Science, Sexism, Social Issues, Tech, Transparency, Women | Comments Off