Print This Post
I haven't watched it yet so no opinion (it's being broadcast on Ohio News Network or ONN).  What do I have in mind? Consider the questions asked – content and form.  Consider the answers provided – non-responsive or satisfying. And every time you see, watch or hear a candidate for political office this year, via their materials or those elicited by someone else (i.e., media or otherwise), start with those four points: content & form of the questions asked, non-responsive versus satisfactory quality of the answers given. Then decide how acceptable any of that is to you and what credence and weight you should give any of it.
By Jill Miller Zimon at 11:19 am July 10th, 2011 in Campaigning, Elections, Government, Josh Mandel, Ohio, Politics, Republicans, senate, Transparency, treasurer | Comments Off
Print This Post
UPDATE: Via Plunderbund, here's an excellent Ohio.com editorial from today that chastises the Ohio House Republicans' latest shenanigans with charters and demands that someone in elected office step up and stop it.
Original post:
And he's not saying this in a good way, at all. And he is not fringe and he is not alone.
Read the entire article in the Dispatch today, "GOP bill reduces charter schools' accountability."
And then be sure to refresh your memory of how White Hat Management, the most notorious for-profit charter school operator in Ohio, received $17 million of your money for ghost students.
Oh, and before you go on, recall the editorial from the Cincy Enquirer in 2009 about how money and charters don't mix.
On what planet in what universe do some of these people elected by Ohioans, charged with spending Ohioans' tax dollars, LIVE ON? (And Josh Mandel – you support charters, who clearly support you – what do you have to say to this evisceration of accountability with our money, given that you are the Ohio Treasurer? Fascinating note – the news article that reported on Mandel's appearance at Ashland Univ. where he reportedly mentions support for school choice, charters and the elimination of the estate tax is now available only in its cached form.)
This quote from the lobbyist for White Hat and its chief, David Brennan, is textbook rhetoric, obfuscation and scamming:
[Tom] Needles said the charter-school concept is to allow greater flexibility and fewer restrictions so schools can be innovative and improve student learning.

Letting the Ohio Department of Education grant permission for charter schools to open and eliminating sponsors will direct more money into the classroom and remove another layer of bureaucracy, he said.
Let's get something straight: The layer that needs to be removed is the FOR-PROFIT layer that sends my money into David Brennan's profit coffer that then ends up back in the millions of dollars he gives to the very elected officials who are championing his garbage legislative proposals to help him earn more profit, not direct money to classrooms. Read more
By Jill Miller Zimon at 9:37 am May 3rd, 2011 in Courage, Crime, democracy, Education, Government, John Kasich, Josh Mandel, leadership, Ohio, Politics, Republicans, Transparency, treasurer, Youth | Comments Off
Print This Post
Can't make it up. From almost exactly two years ago to the day. And barely three months after he began his second term as a state representative for my district, Ohio 17th.
Read the entire post – to the end.  You will be shaking your head all along the way – déja vu all over again.
By Jill Miller Zimon at 10:11 pm March 22nd, 2011 in Campaigning, Elections, Government, Josh Mandel, OH17, Ohio, Politics, senate, Transparency, treasurer | Comments Off
Print This Post
The U.S. Public Interest Research Group (or USPIRG – I love PIRGs) came out yesterday with its report, Following The Money 2011: How The 50 States Rate In Providing Online Access To Government Spending Data. Ohio barely escaped settling in with the majority of states and received a "B-" or just 82 points.  And this is based on USPIRG doing its data gathering in 2011 (see p.43 of the full report), not 2010, with a February 14, 2011 deadline for submission of information.
Where does the Ohio government fail to be transparent? You can look here and see that Ohio lost points as follows:
Downloadable – 0 out of 2
Previous fiscal year info – 3 out of 5
Information on Tax Expenditures – 0 out of 10
Expenditures from quasi-public agencies – 0 out of 2
Financial information on local government – 0 out of 2
Total deducation from possible 100 total: 18 points Read more
By Jill Miller Zimon at 11:26 am March 17th, 2011 in democracy, Ethics, Government, leadership, Tech, Transparency, treasurer | Comments Off
Print This Post
I have heard Ohio's new Treasurer, Josh Mandel, mention that he was going to be breaking bread with former Treasurer Kevin Boyce (he mentioned it at his swearing in). Now, in an article that is part of the Washington Post's series called The Rising, he is quoted as saying that it has in fact happened:
Mandel has stumbled a bit in his meteoric rise. He got some rare but intense negative press during the 2010 race after airing an ad that suggested his opponent was Muslim. The Toledo Blade threatened to take back its endorsement; the Columbus Dispatch said the ad's reference to a mosque "seems to serve no purpose other than to play on some Americans' post-9/11 fears of Middle Eastern people and religions." His hometown paper endorsed the libertarian candidate instead.

"I made a mistake, and I learned from it and put it behind me," says Mandel now. "I regret running the ad, and I've broken bread with my opponent and we've both put it behind us."
I've stated my eye-roll reaction to most apologies in the political realm because it's the behavior that follows the apology that matters most.  That shouldn't be too hard to observe once Josh launches his next campaign, whatever that may be for and whenever it occurs.
By Jill Miller Zimon at 3:50 pm March 4th, 2011 in Campaigning, Ethics, Josh Mandel, Kevin Boyce, leadership, Ohio, treasurer | Comments Off
Print This Post
Despite the very major differences I have with Ohio Treasurer Josh Mandel over a number of issues, his accomplishments related to his election – in terms of money raised, votes received and the age at which he's accomplished this, deserves to be noted as an achievement for him.
For those interested in hearing his comments as treasurer, go to about the 33 minutes mark at this Ohio Channel video.
By Jill Miller Zimon at 3:15 pm January 11th, 2011 in Government, Josh Mandel, Ohio, Politics, treasurer | Comments Off
Print This Post
From the Columbus Dispatch's coverage of Lyndhurst native and now Ohio Treasurer Josh Mandel's swearing in:
Mandel, 33, of Lyndhurst in Cuyahoga County, who defeated incumbent Democrat Kevin L. Boyce in the November election, told a packed House chamber that a big part of his focus will be pumping up Ohio's economy and helping to create jobs.

"A lot of my friends growing up, they're in Georgia, they're in Florida, they're in Arizona. They're in many other states. … And I want to bring them home."
If that's your focus, Josh, then start and lead a nonprofit geared to do that and leave the problems of the state's treasury – including the pension fund problems and local municipalities' poor options for decent investments of taxpayer dollars – to someone who actually wants to do that – from day one through the entire four years.  How about focusing on the people who live in Ohio now for a little while first?
Sigh. Maybe the Dispatch did a lousy job in its coverage and another "big part of his focus" will be something more germane to his actual job.  Looking forward to being shown that – by achievement especially.
By Jill Miller Zimon at 9:17 am January 11th, 2011 in Government, Josh Mandel, Ohio, Politics, treasurer | 1 Comment
Print This Post
You can read about it here.
Reads like a press release, has one name already identified by the press and two others who are:
Jennifer Day as Chief Operating Officer
J. Seth Metcalf as General Counsel and Director of Legal and Financial Affairs (Cornell University, J.D., 2004; The Ohio State University, B.A., cum laude, 2001 (Mandel graduated OSU in 2000); his bio from his prior law firm position is after the jump) Read more
By Jill Miller Zimon at 5:45 pm January 6th, 2011 in Government, Josh Mandel, Ohio, Transparency, treasurer | Comments Off
Print This Post
I think public servants should, well, be…public and not behind paywalls.  But here it is, "Mandel plans to use 'bully pulpit' of treasurer's office to help state."
That would be from the most current issue of Columbus Business First. What's even more bothersome to me is that we don't have some equivalent offering of information from the only NE Ohio statewide elected in an NE Ohio publication – first.
Between Ohio Governor-elect John Kasich's declarations to "exploit" Ohio's natural resources (his word, not mine) and the Treasurer-elect suggesting that the overseer of the state's coffers is actually in line with Theodore Roosevelt's view of elected office as being an excellent place from which to push an agenda, I'm really looking forward to 2011.
By Jill Miller Zimon at 3:04 pm December 31st, 2010 in Government, John Kasich, Josh Mandel, leadership, Ohio, Politics, Transparency, treasurer | Comments Off
Print This Post
That's according to this article (and this follow-up piece) in the Parma Sun Post.  From the first article:
Bishilany, of Seven Hills, described his job in Columbus as to oversee daily operations of a chief operating officer and various directors comprising a staff of 141 at a salary greater than he is now being paid.

Bishilany said he was given to understand he was the first choice by Mandel, a Republican who defeated incumbent Democrat Kevin Boyce in November.

Mandel is to be sworn in Jan. 10.

He couldn't be reached for immediate comment.
You can read more about William Bishilany here or after the jump.
By Jill Miller Zimon at 12:02 pm December 29th, 2010 in Josh Mandel, Ohio, Politics, treasurer | 1 Comment
Print This Post
From Ohio Treasurer-elect's listening tour, via The Courier:
Officials told Mandel they want him to give counties better returns on their funds invested in the state's investment pool. Allen County Treasurer Jim Link said the state is earning about 2 percent on $5 million Allen County has invested. Yet it has paid Allen County only 0.04 percent to 0.12 percent recently.
From that comes a Mandel promise, according to the article:
Mandel was empathetic. He said he will increase returns to local governments.
Goodness knows all local governments, Pepper Pike included, could use that increase.
The article also says that the 40 government and school leaders from Hancock and neighboring counties present pressed to stop unfunded mandates that come from Mandel's current government entity – the state legislature: Read more
By Jill Miller Zimon at 9:48 am December 9th, 2010 in Government, Josh Mandel, Ohio, Politics, treasurer | Comments Off
Print This Post
State Treasurer-elect Josh Mandel is scheduled to stop in West Chester Tuesday, Dec. 7, for an economic forum with regional finance officials and business leaders at the Miami University Voice of America Learning Center at 6:30 p.m.

According to a press release, Mandel will be joining Butler County Treasurer Nancy Nix, among other regional treasurers, local fiscal officers and business leaders in order to share constructive ideas and gather their input and concerns. Nix, a Certified Public Accountant, is hosting the event.
I look forward to finding out when Mandel will return to his statehouse district and hear from the regional treasurers, local fiscal officers and business leaders in NE Ohio.  Publicly.
By Jill Miller Zimon at 9:07 am December 7th, 2010 in Government, Josh Mandel, Ohio, Politics, Transparency, treasurer | Comments Off
Print This Post
From a column at Religions Dispatches, "Surprise: Local Press Does Good Job Covering Anti-Islam Campaigning…":
Perhaps one of the most interesting political backlashes against Islamophobic ads happened in Ohio where the Republican challenger for the State Treasurer, Josh Mandel, launched anattack against the incumbent, Kevin Boyce, claiming that Boyce showed favoritism in his hiring practices. The crux of the argument was that Boyce's deputy, Amer Ahmad (disclosure: Ahmad and I were college roommates and remain friends), advertised a position only at his mosque to give preferential treatment to the wife of a lobbyist. Although the claim was debunked, Mandel's ad is considered one of the most vile of the election cycle. Even prior to the debunking, however, Mandel was roundly criticized within Ohio for demeaning himself and his position. Despite a serious intra-state criticism of Mandel's tactics, he won. However, I am heartened by a sustained, non-partisan critique of the veiled bigotry of the ad in real time. There was no period of reflection and apology after hatred had taken root. [emphasis added]
The author of the column, Hussein Rashid, gives an example of the opposite way in which politics can (and should) run:
In contrast to this back and forth about Muslims in America, something interesting happened in Calgary, Canada. I believe CNN was the only national news outlet to recognize that Canada's most conservative city elected a Muslim mayor, in a campaign where his faith was of little importance. The situation is instructive as to how fear, or lack of understanding, does not have to be the defining characteristic of a group of people. The election was about substance, not vitriol. When the question of Nenshi's religion was raised, there was no relevance to his ability to serve in the office, and the issue was dropped. For an historic event, it received little recognition this side of the border. I have to wonder if it's because many national news outlets were afraid it would show how shallow their reporting has become when it comes to politics, and especially religion and politics.
I echo his concluding aspirations:
The process of instigating fear against an "other" has been part of politics for a long time. However, it gets even uglier when the "other" is internal, because you're then fearing your neighbor. Despite the fact that we have ample evidence that Muslims have been instrumentalin foiling attacks on the US, we still have national media asking if we should fear the name of a religion. Fortunately, local news is still playing an important role in trying to keep their communities intact and add intelligence and nuance to the debate. I hope the national media catches up soon, so we can move beyond "Islam-bashing for political gain."
I also fear for Ohio over the next four years.  Someone should be keeping close tabs on EEO and discrimination cases emanating from Ohio state government departments starting in 2011.
By Jill Miller Zimon at 8:19 pm December 6th, 2010 in anti-semitism, Government, intolerance, Josh Mandel, Media, Ohio, Politics, Religion, treasurer | Comments Off
Print This Post
Ohio Treasurer-elect Josh Mandel will meet with area treasurers, fiscal officers and business leaders at an economic roundtable and discussion at 8:30 a.m. Tuesday at the Senior Citizens Center, 339 W. Melrose Ave.

Mandel will be kicking off a "listening tour" across Ohio to share ideas, and listen to thoughts and concerns.
I hope this means political subdivision (as in, municipal) treasurers, fiscal officers and leaders, not only private sector as would be implied by "business leaders" and "economic roundtable." After all, doesn't the money that goes into the state coffers come from taxpayers, even if through the corporations?
By Jill Miller Zimon at 5:49 pm December 5th, 2010 in Josh Mandel, Ohio, Politics, Republicans, treasurer | 2 Comments
Print This Post
Res ipsa baby, res ipsa.  WARNING: There's one word used a few times that is definitely name-calling. I don't usually go for that at all, but in this context, well – you decide for yourself. I wonder if we could get George to do this for people who are Islamaphobic anti-Muslim.  Please pass this video on.
NB: Clint McCance resigned his position from the Arkansas school board on this he sat.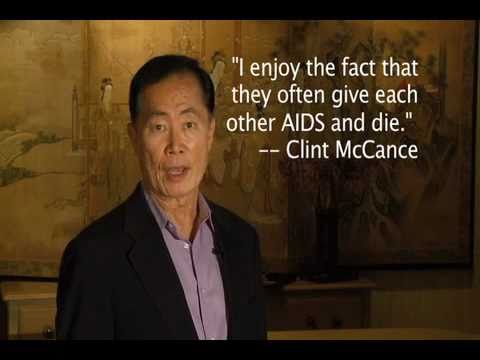 By Jill Miller Zimon at 8:38 am November 4th, 2010 in intolerance, Josh Mandel, leadership, Media, treasurer | Comments Off
Print This Post
In 2008, people who supported Josh Mandel for re-election to the Ohio Statehouse (in my district, Ohio 17) tried to convince me to comment on fabricated fears that they had stitched together, and I refused.  They were working to fan flames of fear in relation to Mandel's opponent that year and the opponent's wife. Mandel was many points ahead, it was 10 days before the election and there was no reason on earth to suggest that his opponent was an anti-Semite – but they tried it anyway. And it represented the worst that there is in politics.  Mandel did not try to shut it down and the effort was able to be pursued by his supporters to keep people from being able to accuse Josh Mandel of doing it directly.
Now, in 2010, Mandel supporters are doing the exact same thing, except far, far worse – even after having been admonished and condemned repeatedly, and by people within the candidate's own community for having broadcast, on TV and in print, the worst, false anti-Muslim innuendo this state has ever seen come from a political candidate.
Now, just two days before Election Day (though this campaign seems to have started on Shabbat, Friday night, of all times), Mandel supporters again are seeking to manipulate voters' feelings and intellect with textbook fearmongering based on religion; they are trying to feed and feed on anti-Muslim fears. And again, Josh Mandel is keeping a virtual distance from the online smearing but is not shutting it down or condemning it.
I am writing about this because of my absolute belief in the sentiments of this extremely well-known poem, especially among Jews: Read more
By Jill Miller Zimon at 1:08 pm October 31st, 2010 in anti-semitism, Campaigning, Elections, intolerance, Jewish, Josh Mandel, Politics, Religion, Scandal, Social Issues, Statehouse, Transparency, treasurer, Voting | 3 Comments
Print This Post
Not sure what to make of the fact that only two of the ten noted by The Forward earlier this year are doing well.  At least both are Democrats and one is a former Clevelander and U.S. Representative, Democrat Ted Deutch (FL-19). On the GOP's Ohio Treasurer candidate, Josh Mandel:
By Jill Miller Zimon at 7:24 am October 22nd, 2010 in Campaigning, Elections, Ethics, intolerance, Josh Mandel, Kevin Boyce, Ohio, Politics, treasurer | Comments Off
Print This Post
From the Youngstown Vindicator this morning (I apologize for the long quote):
When a politician appeals to the basest instincts of a segment of the population that deserves to be repudiated, he should be called out. That's what we're doing with the Republican nominee for Ohio treasurer, Josh Mandel. A campaign television commercial that aired for several weeks was unmistakably bigoted, despite what Mandel, a state representative from Lyndhurst, says.

He had the chance during his interview with The Vindicator editorial board to apologize or distance himself from the commercial aimed at state Treasurer Kevin Boyce, who has been in the position since January 2009, and he did neither.

Rather than provide the details of the TV ad, which we find insulting, we would urge fair-minded readers to access it on the Internet and judge for yourselves.

Mandel's win-at-any-cost strategy is, unfortunately, becoming much more commonplace than is good for our national political discourse. Issues are giving way to personal attacks. That must stop.
And that's not even the real point. This is:
It would have been beneficial to the political process had the challenger built his campaign on showing how he would do a better job than the incumbent. The Vindicator urges the election of Kevin Boyce to a full term — to strike a blow for good governance and for fair, honest political campaigning.
There's really nothing to add, except watch this video about current Ohio Treasurer Kevin Boyce – it's worth the less than two minutes:
By Jill Miller Zimon at 7:16 am October 19th, 2010 in Campaigning, Elections, Endorsements, Government, intolerance, Josh Mandel, Kevin Boyce, Ohio, Politics, treasurer, Voting | 1 Comment
Print This Post
There is no need to embellish or get dramatic when the newspapers decide to highlight what we have all seen.  From the Dayton Daily News:
Yes, it's true, politics in this country has always had its coarse side. The 30-second attack TV commercials have been around for a long time. But there is no question that civility in politics has become a relic from another era and that politicians who once used humor to disarm an opponent now resort to wielding the meat ax.

…

Ohio has been on the cutting edge of this trend, with none nastier than Republican Josh Mandel's appalling TV commercial against Democratic state treasurer Kevin Boyce. Mandel's aides managed to work the word "mosque'' into the ad.
To lose out to Joe "You lie!" Wilson for top prize of most visible example of coarseness is pretty remarkable.
Despite the notoriety Josh has gained for these tactics, I doubt we'll see "VOTE JOSH! NONE NASTIER!" on his campaign website anytime soon.
For people who want this kind of mudslinging to go away, remember: it takes money to promote and try to win a public service elected office by using this kind of nastiness. If you do not like it, do not give money to those who support its use. It is that simple.
By Jill Miller Zimon at 9:15 am October 18th, 2010 in Campaigning, conservatives, Elections, Ethics, Government, intolerance, Ohio, Politics, treasurer | 2 Comments
Print This Post
Ohioans, please let Republican candidate for Ohio Treasurer (and my outgoing state rep) Josh Mandel know that you do care and reject when ambitious political candidates like him refer to and use religion and religion-tainted buzz to get an edge in an election through fearmongering.  This Vindy.com (Youngstown Vindicator's online portal) article quotes Josh as follows, in regard to a campaign ad which leaves viewers with the impression that Kevin Boyce, the current Ohio Treasurer, is a Muslim (as if that should be a problem to begin with), when Kevin is not:
"I don't think Ohioans care" about the mosque remark. "The message is about cronyism and corruption," Mandel said.
If the message was about cronyism and corruption, then there was no reason to mention religion or religious institutions in the television ad.  If Ohioans don't care, then why would this candidate who is now running for office for a third time use up the precious, expensive air time with its repeated utterance and imagery?
Furthermore, Josh never mentions being Jewish on his campaign website (or his prior affiliations in connection with his faith, such as previously being on the board of the Cleveland Jewish News).  This shows agreement with the belief that there's no reason to mention religion or religious institutions in a campaign when talking about your opponent, since he doesn't even do it when talking about himself. Read more
By Jill Miller Zimon at 4:19 pm October 9th, 2010 in Campaigning, Ethics, intolerance, Jewish, leadership, Media, Ohio, Politics, treasurer | 2 Comments